If you need an itemized receipt of your purchase for yourself or your employer, you can download one directly from your eMedCert account. Follow these instructions to access and download your itemized receipt(s):
If you
are already

signed in to your eMedCert account:

Click on your name, then select Dashboard from the drop-down menu.
If you
are not

signed in to your eMedCert account:

On the eMedCert website, select Sign In near the top right corner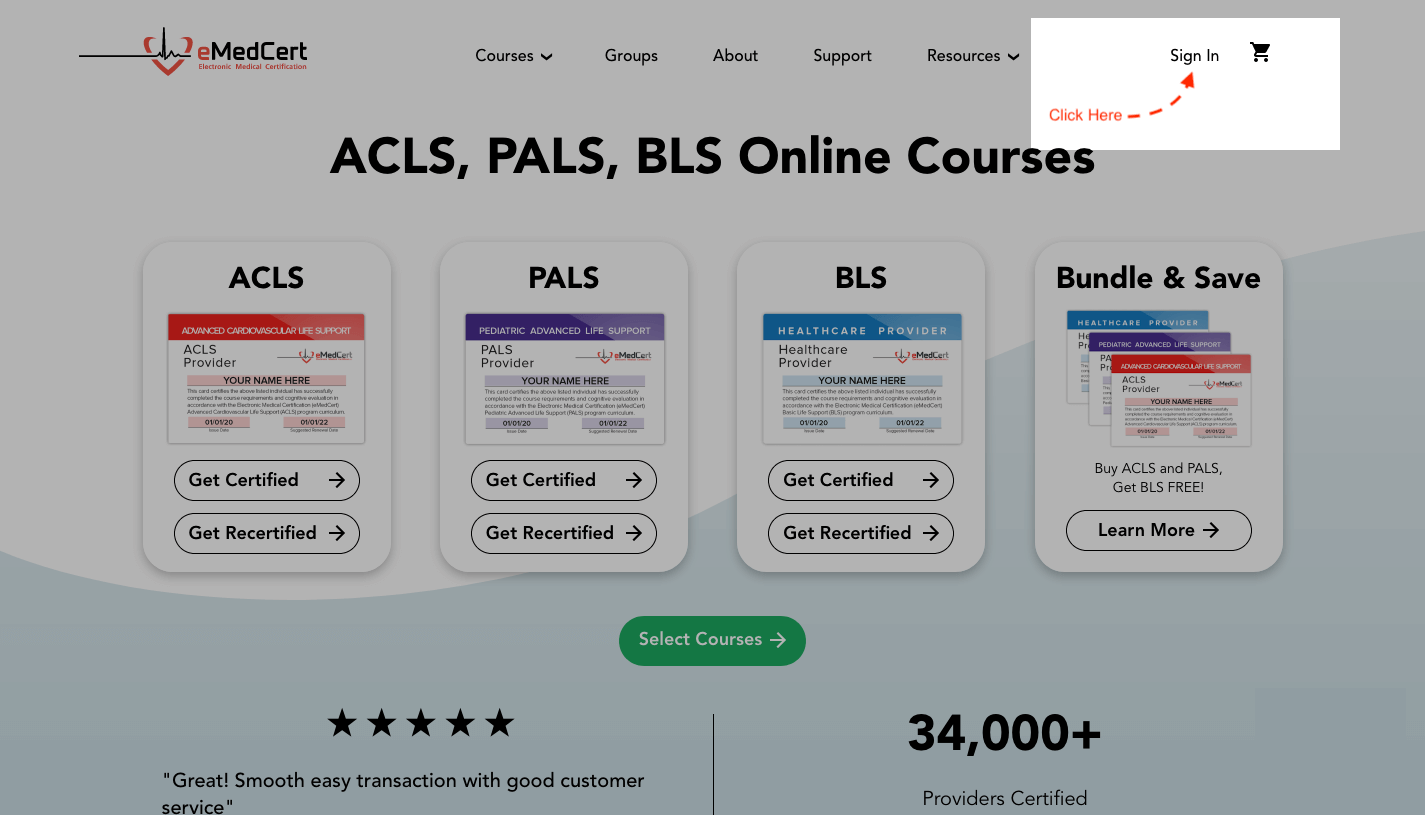 Enter the Email Address and Password associated with your eMedCert account, then select Login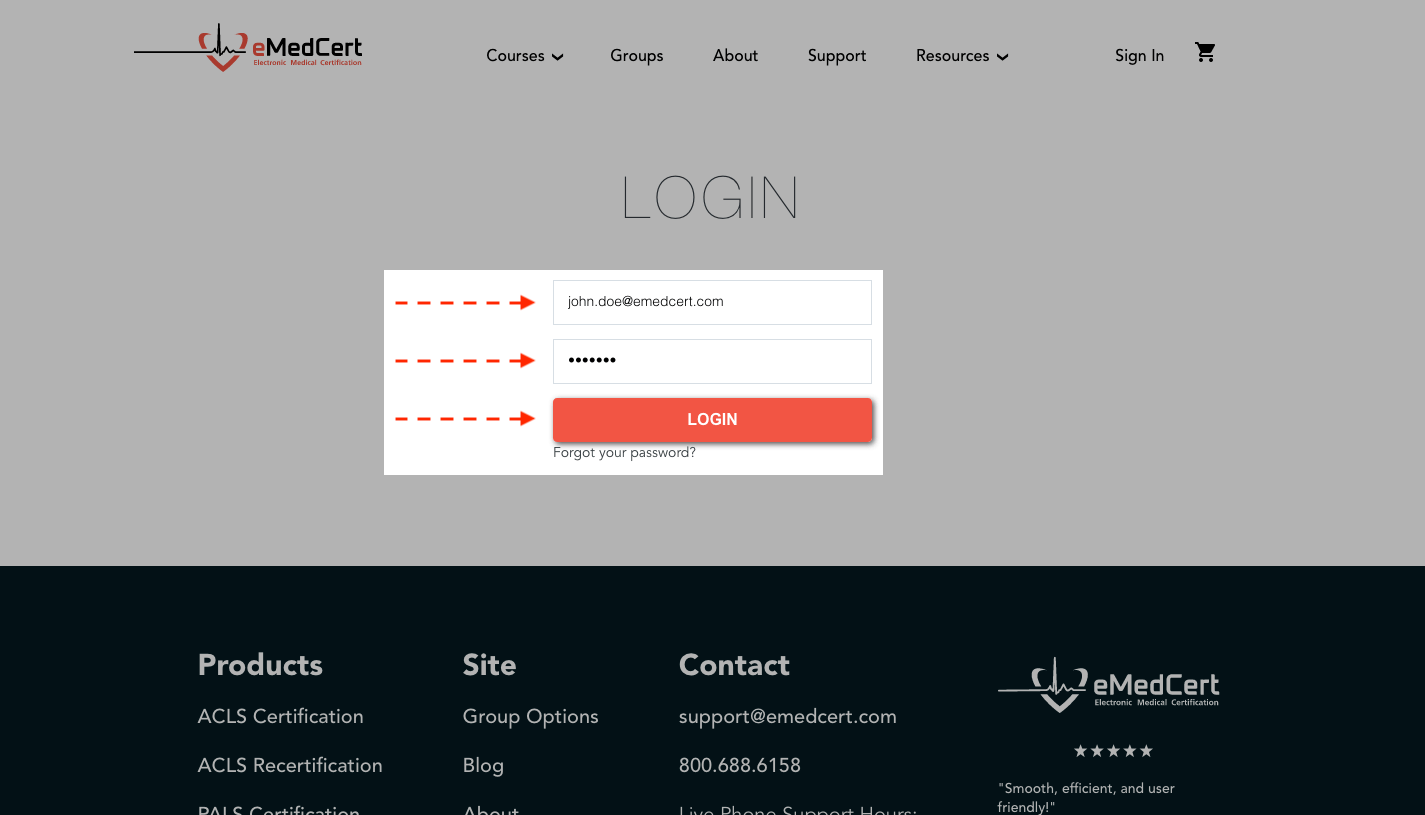 Navigate to the Account Settings page
Near the top of the screen, select Settings just above Enrolled Courses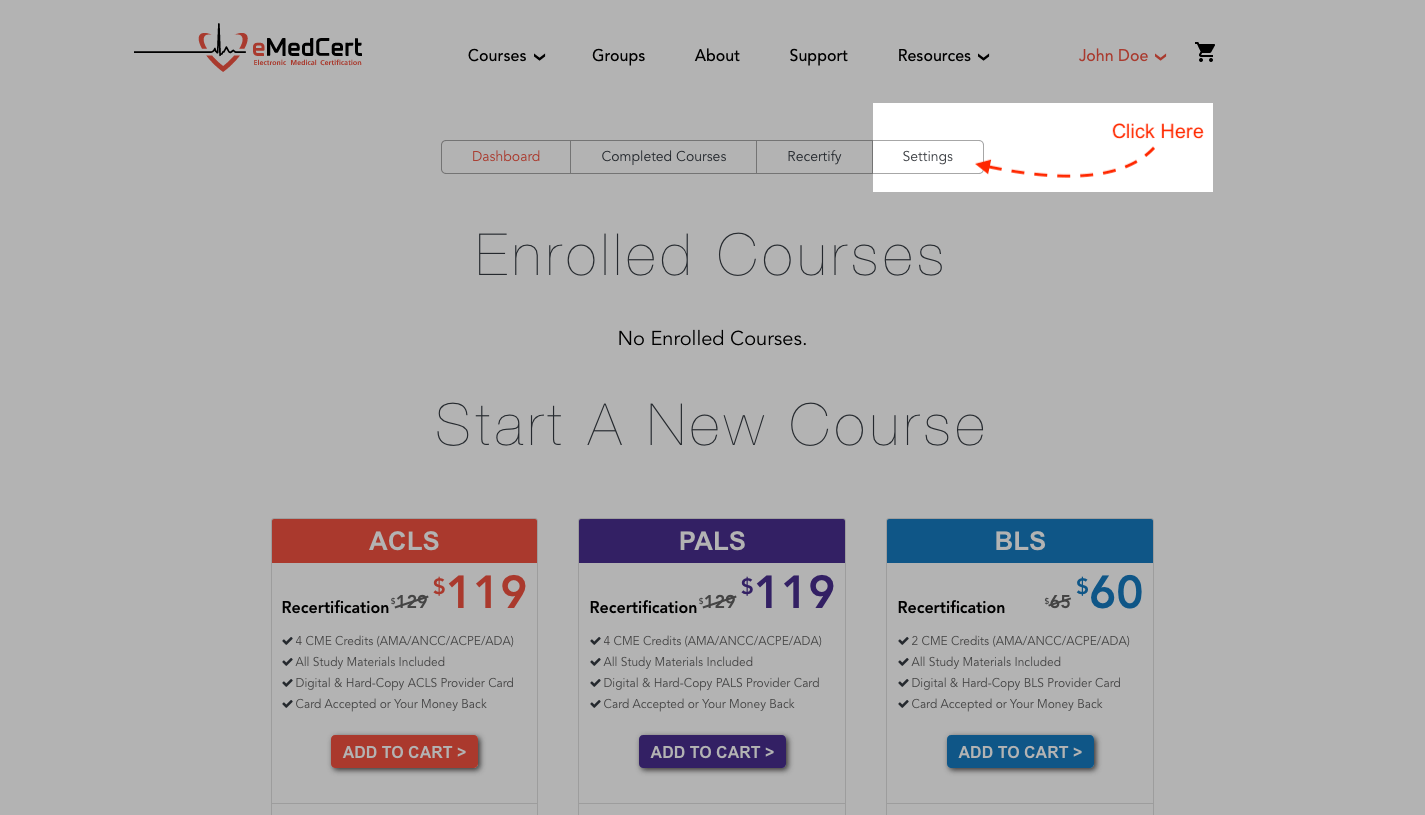 Navigate to the Order History section
Scroll to the bottom of your Account Settings page until you see the Order History section
Trigger your Receipt download
Select the Download Receipt button for the needed receipt(s)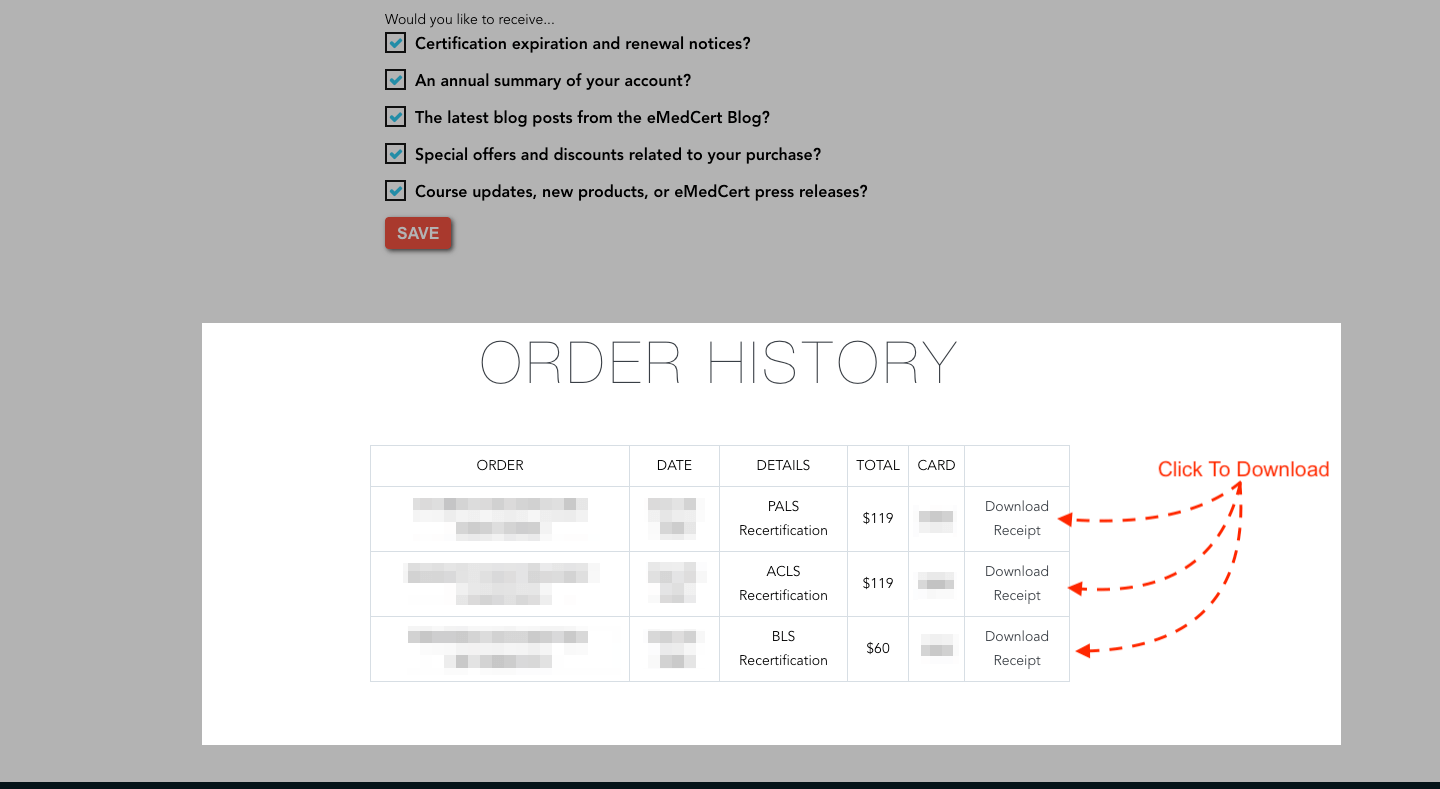 Note: Your itemized receipt will not display the last 4 digits of the credit card used. If you need a receipt that displays this information, please contact our Support Team.