In order to provide ACCME-accredited continuing education with our courses, all of our CME is provided through our partner's website, CMEUniversity.com. If you have completed an eMedCert course and need to download your CME Certificate, follow the steps below.
If you
are already

signed in to your eMedCert account:

Click on your name, then select Dashboard from the drop-down menu.
If you
are not

signed in to your eMedCert account:

On the eMedCert website, select Sign In near the top right corner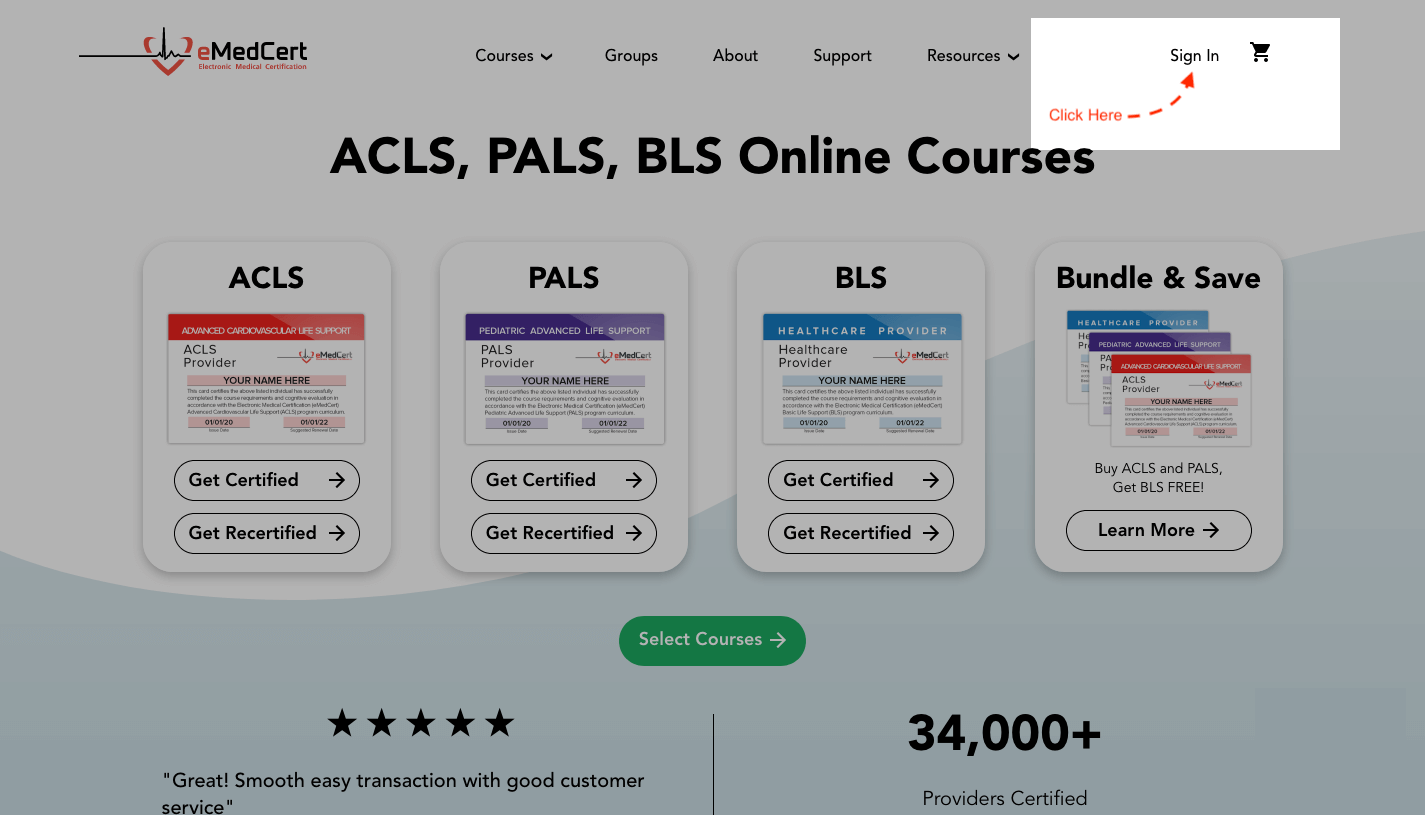 Enter the Email Address and Password associated with your eMedCert account, then select Login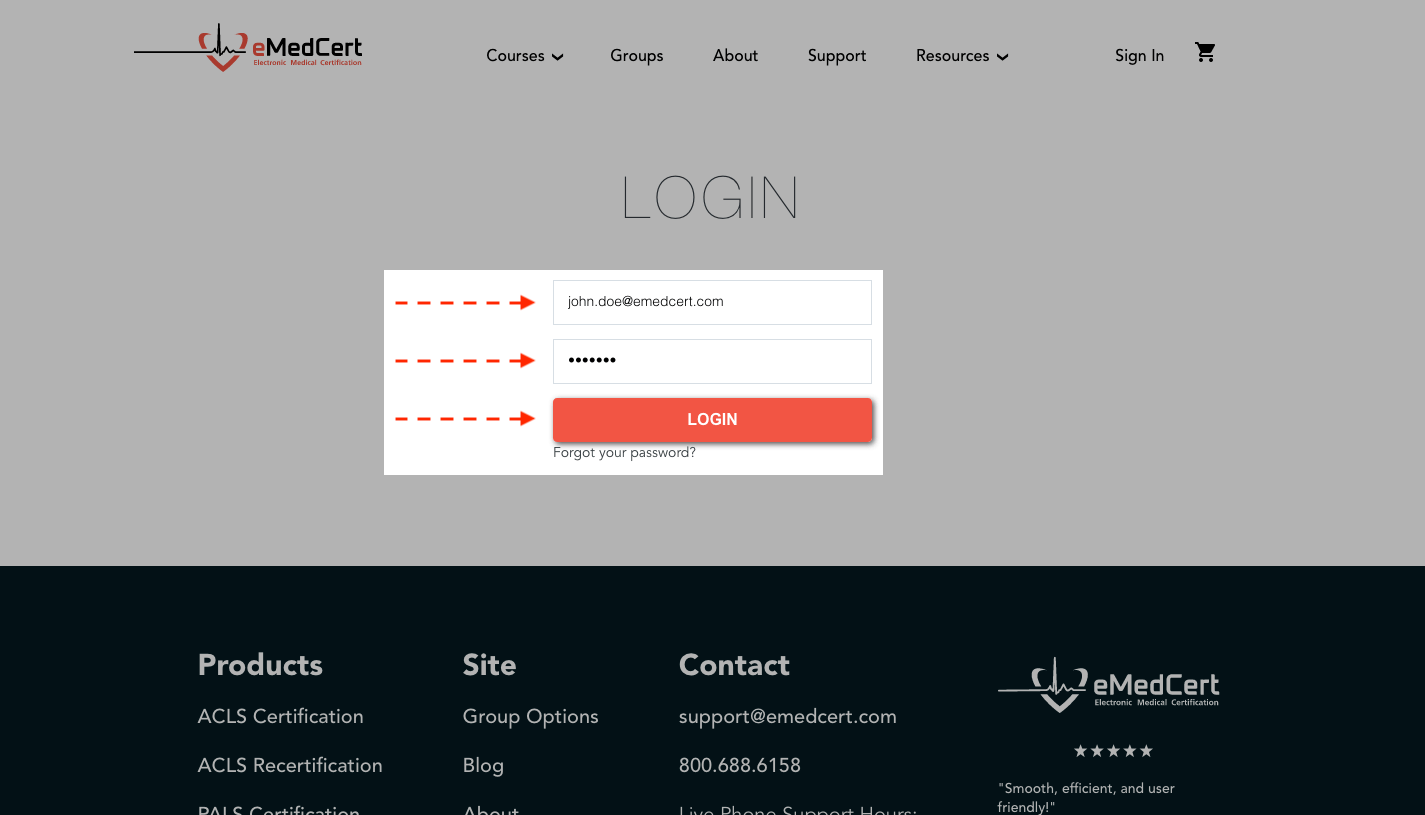 Navigate to the Completed Courses page
From your Dashboard, select Completed Courses above Enrolled Courses.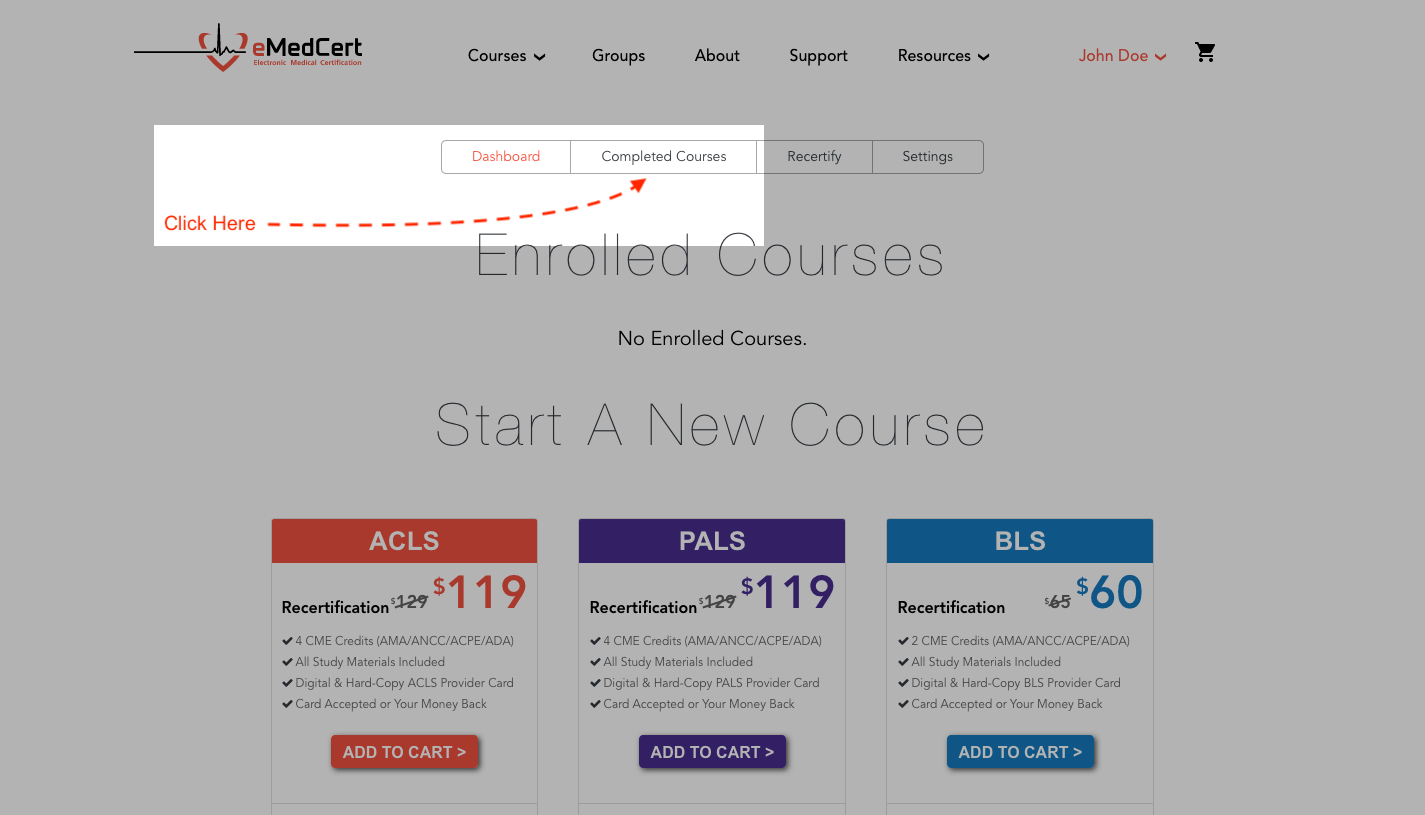 Find the CME Certificate you need to redeem
On the Completed Courses page, select the red CME Certificate button.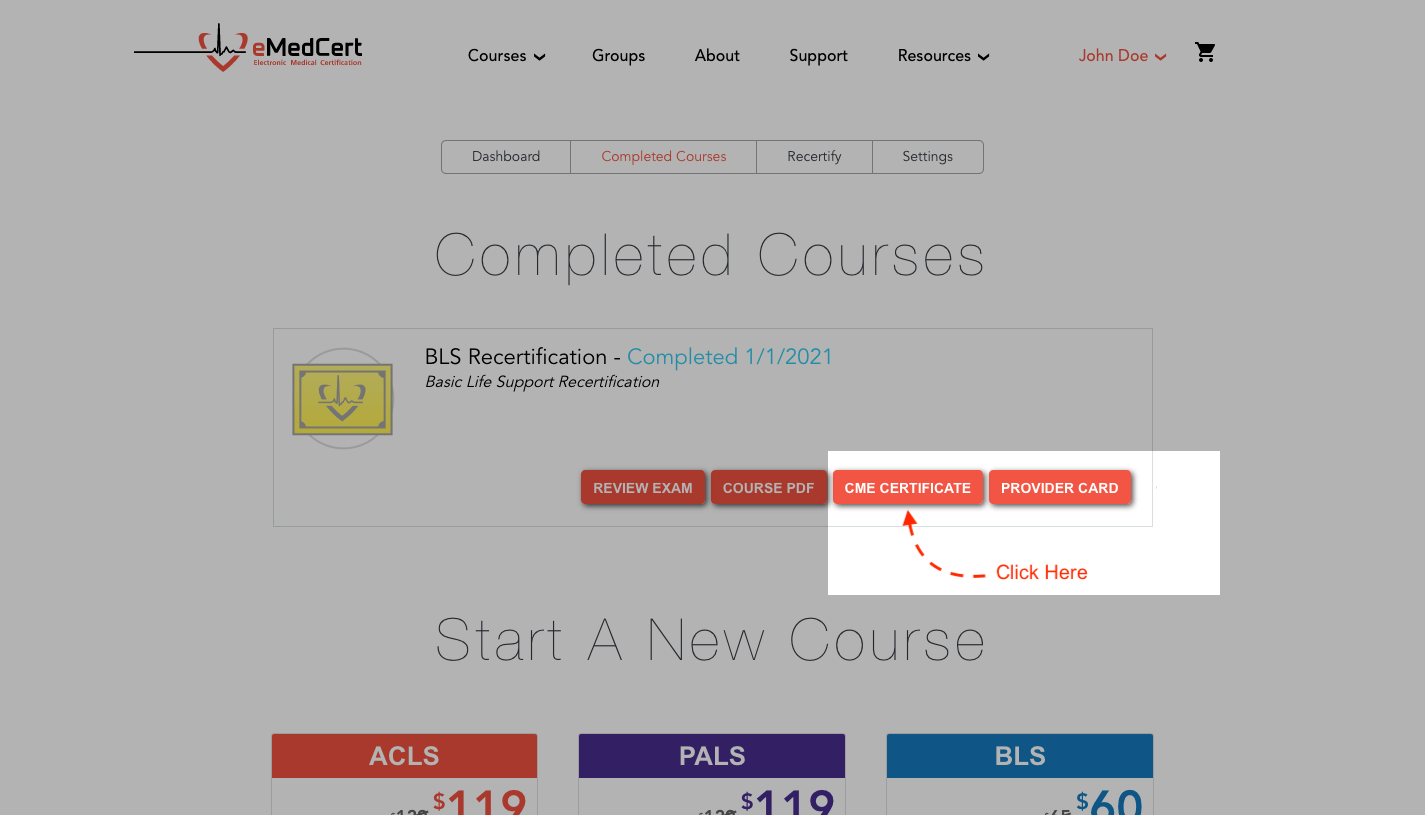 You will need to complete a brief post-exam assessment through CMEUniversity.com to award you with the most-applicable CME hours. Once you've read the instructions in the Redeem Your CME/CE section, click the Redeem CME button.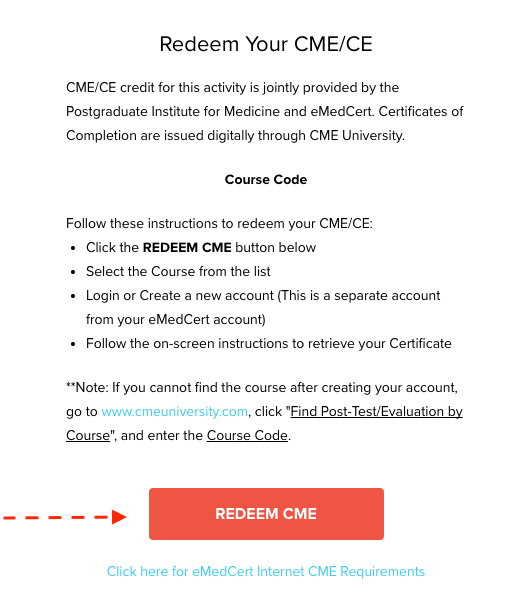 Find your course on CMEUniversity.com
On CMEUniversity.com, click the link that corresponds with your course.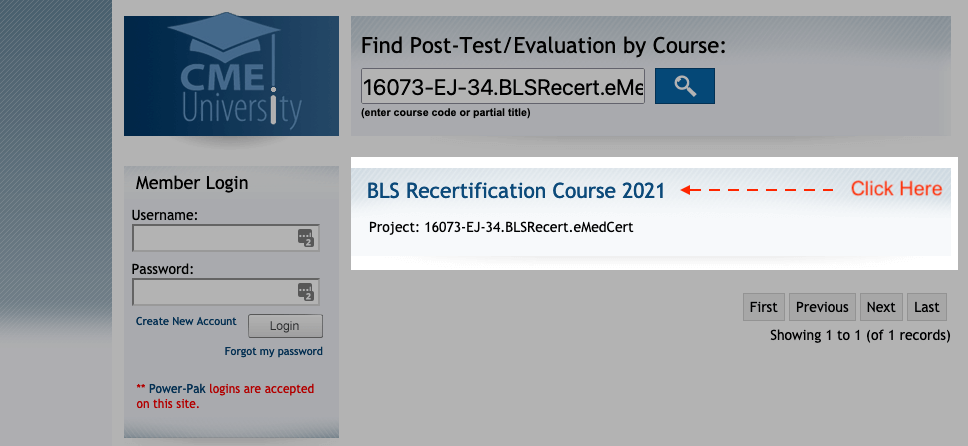 If you
have an existing

CMEUniversity.com account

If you have used CMEUniversity.com in the past and already have an account, enter your Username and Password in the Member Login section.
If you
have never used

CMEUniversity.com before

If you have never used CMEUniversity.com before, you will need to create a new account — enter your Email and Desired Username in the New Users section.

Note: This is a separate account from your eMedCert account, but you can use the same login information if you'd prefer.

Complete your CMEUniversity.com Profile
On the following page, complete your Profile — (Login Information / Personal Information / Professional Information) — then select Save.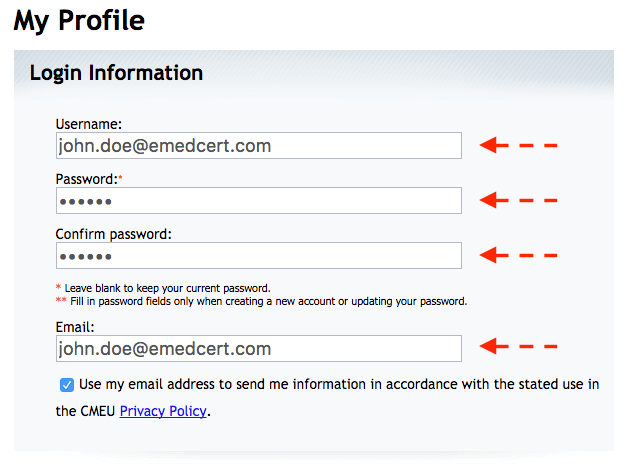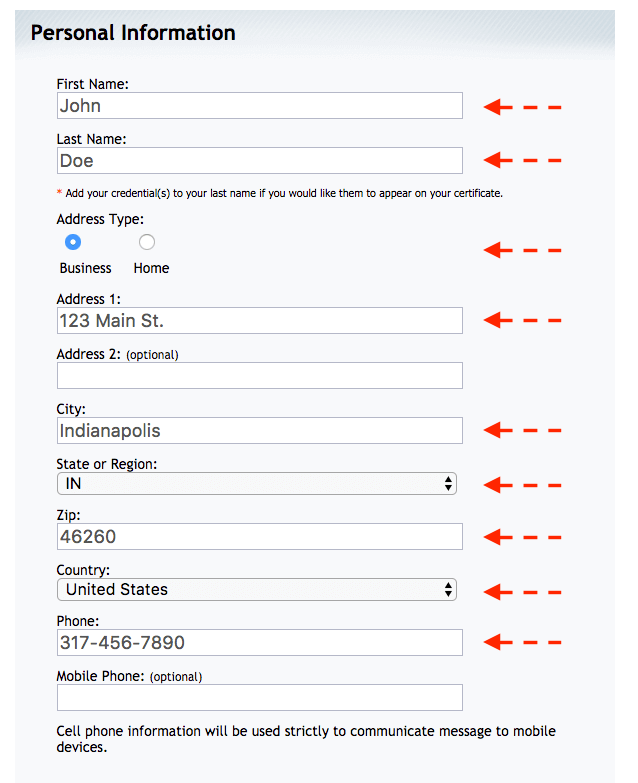 Select your Professional Designation
Select the designation most applicable to your profession, then select Continue.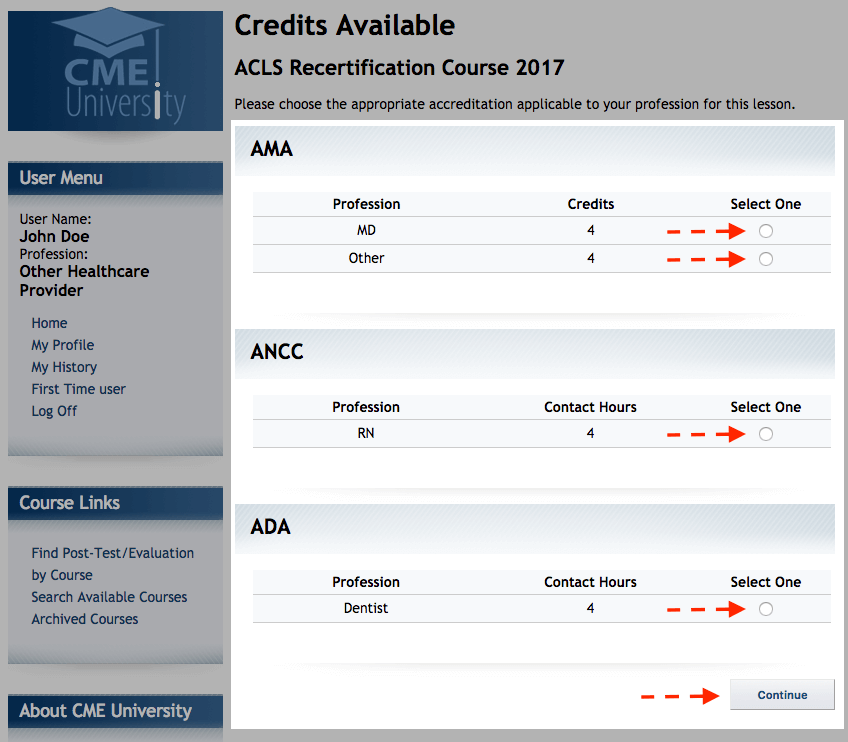 Complete the Post-Course Survey
Answer the post-course survey to the best of your ability. Once you have completed this survey, you'll be able to Export and print your CME Certificate.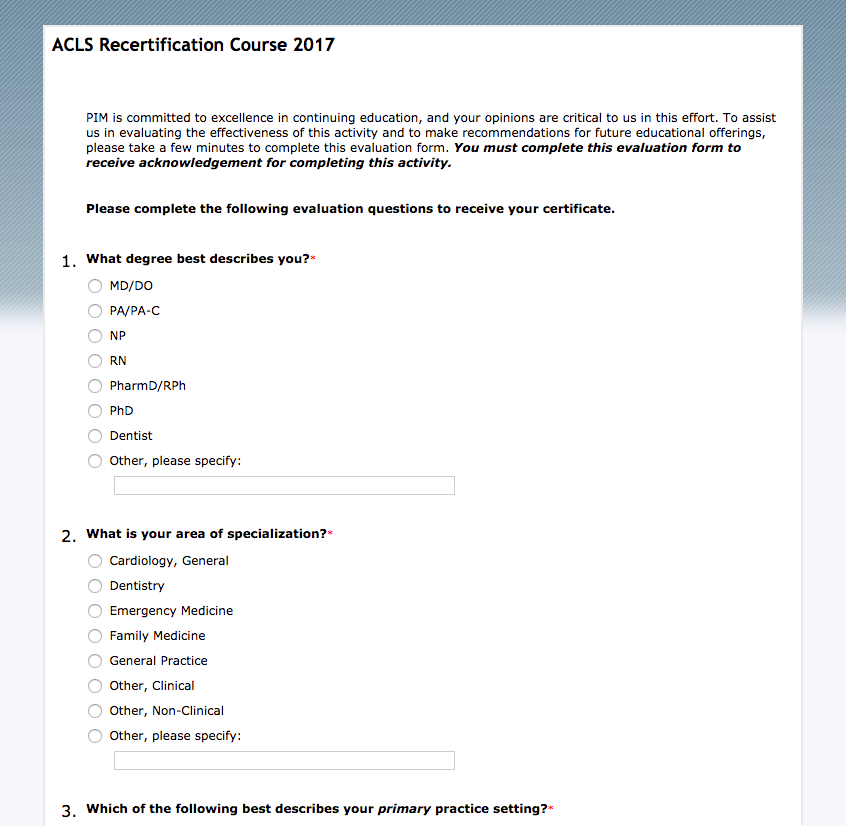 Note: A physical copy of the CME Certificate is not sent out with your course Provider Card. The only way to access your CME Certificate is through CMEUniversity.com.