If you did not achieve a passing score on a course examination and need to retake your exam, here are the steps you will need to take to launch a new exam.
Step 1:
On the eMedCert website, select Sign In near the top right corner.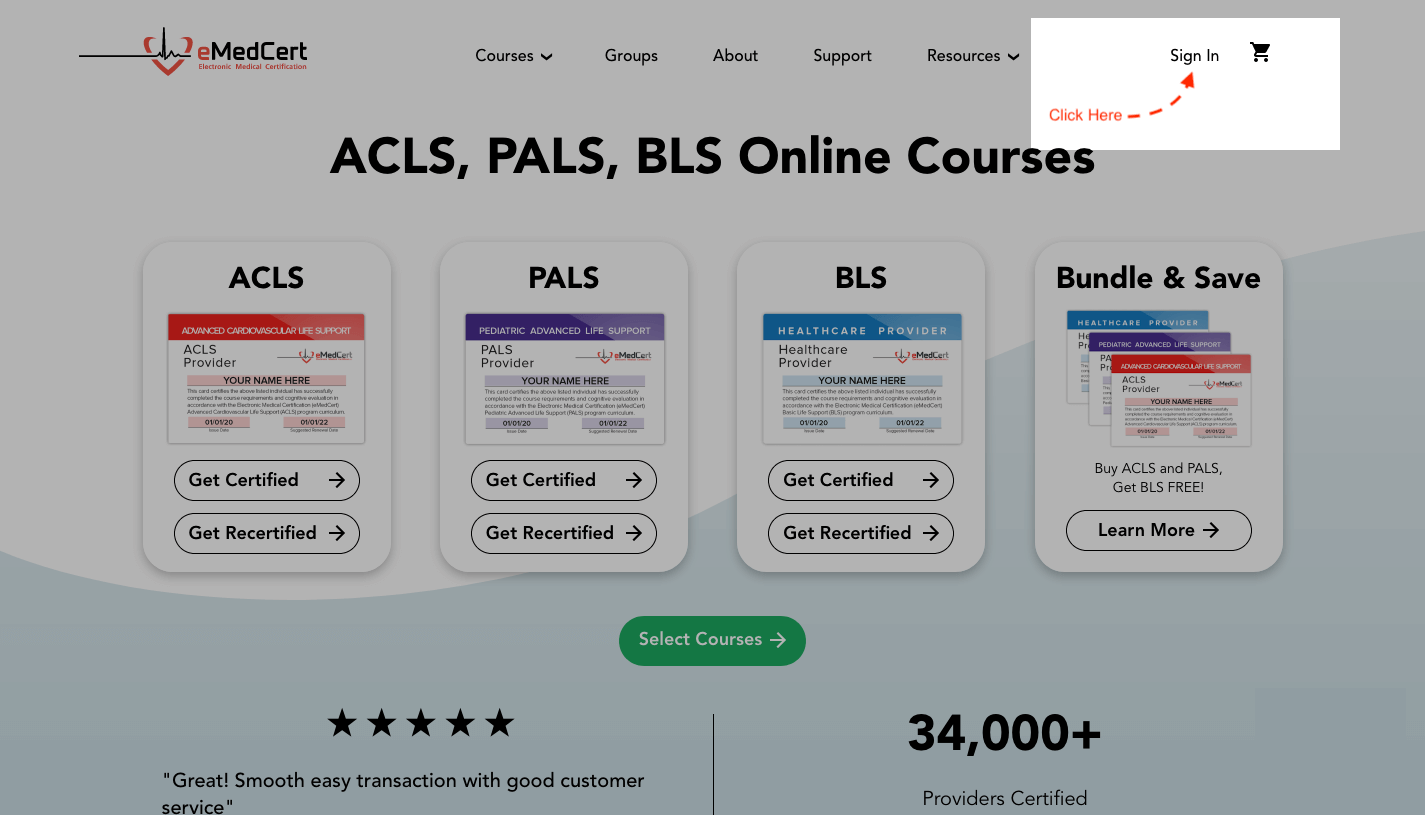 Step 2:
Enter the email address and password associated with your eMedCert account, then select LOGIN.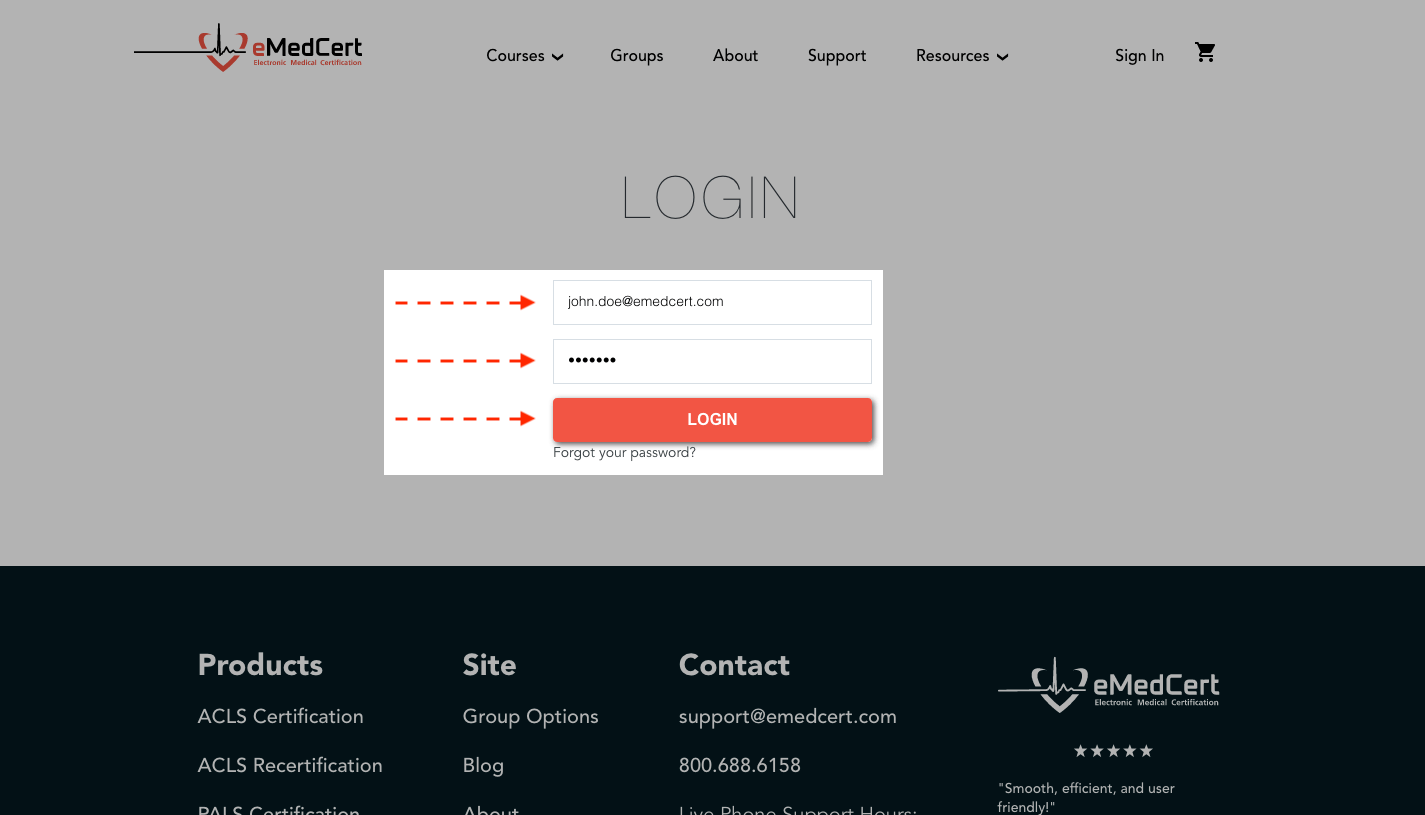 Step 3:
From the Dashboard below Current Exams, select the RETAKE button that corresponds with the course exam you intend to retake.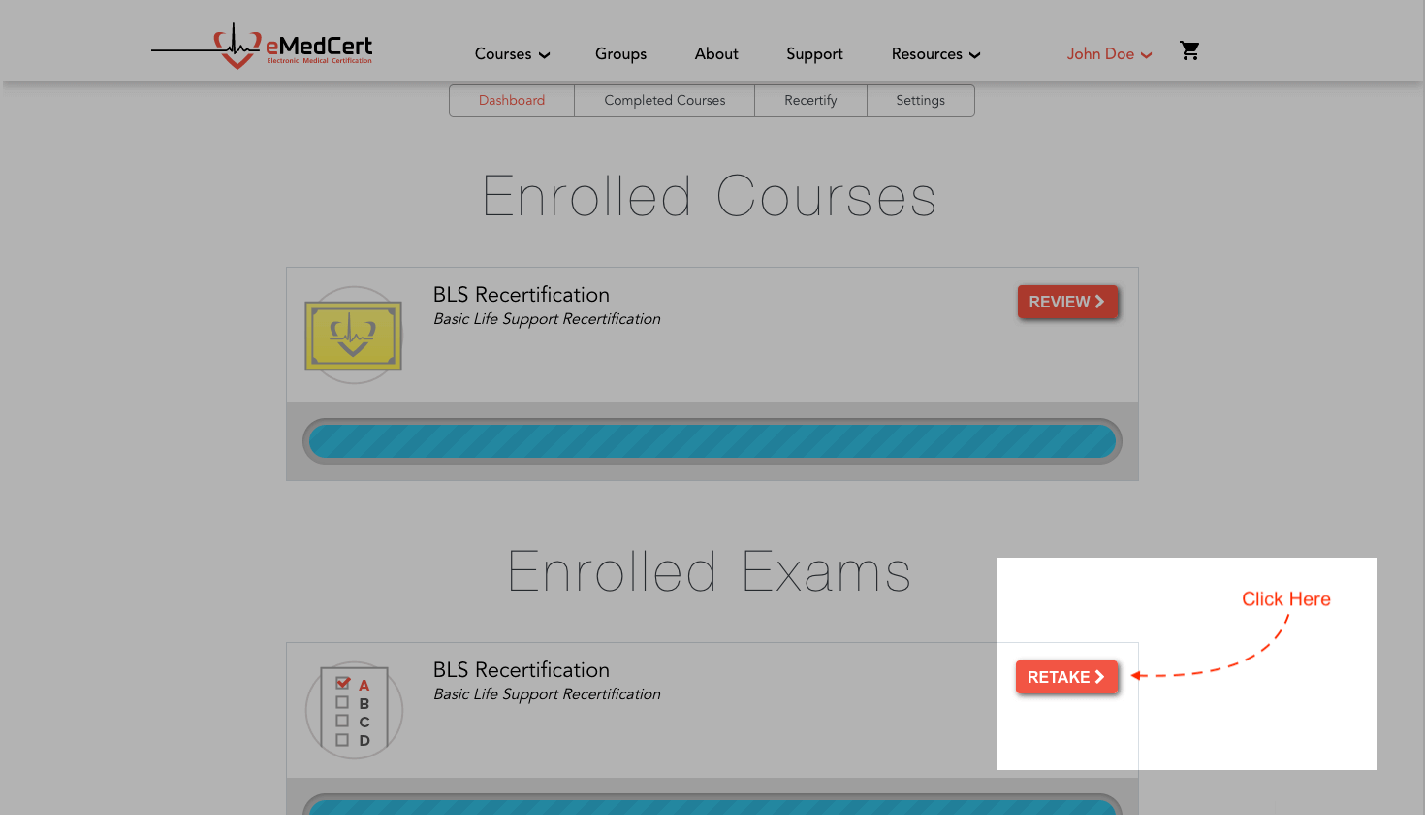 Step 4:
You will be directed into your new course examination and can begin selecting your answer choices immediately.