BLS Certificate
BLS Certification
90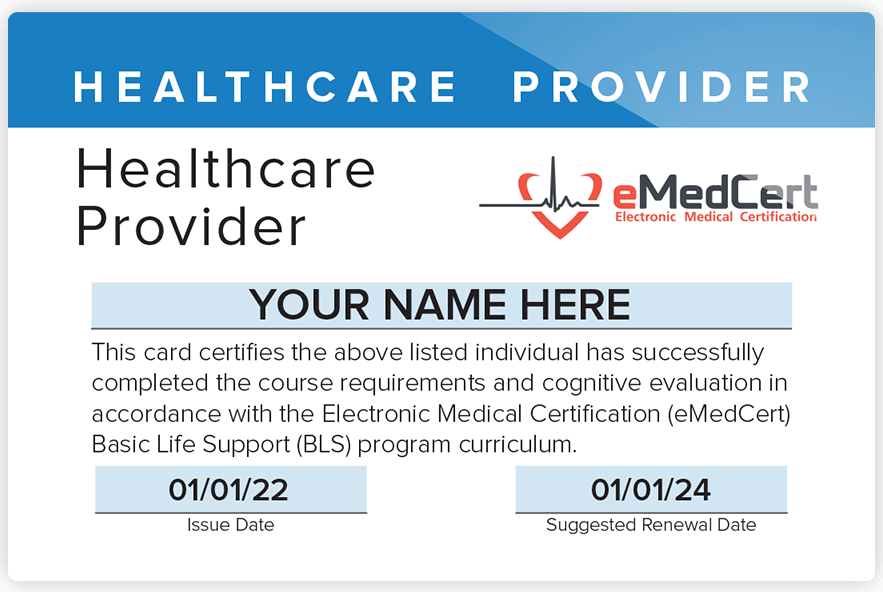 Discover the importance of Basic Life Support (BLS) certification in the healthcare industry. Find out who needs BLS certification, what it covers, and how to get it online. Learn the cost, duration, and benefits of online BLS courses and why they're ideal for today's healthcare professionals. Get your BLS certificate from eMedCert today!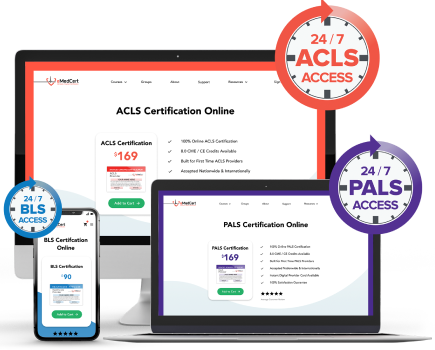 The Efficient, Affordable Way to Certify
The eMedCert Online BLS (Basic Life Support) course is built specifically for the demanding lifestyle required of 21st-century medical students and healthcare professionals. Our 100% online course gives you control of your BLS Certification – take it when you want, where you want, and at your own pace. Complete your course with efficiency from your desktop, tablet, or smartphone.
Credible and Affordable BLS Certification
Our Basic Life Support (BLS) training is accredited through our partnership with the Postgraduate Institute for Medicine (PIM) and also by the California Board of Registered Nursing (CA BRN). We provide AMA, ANCC, ACPE, and ADA continuing education credits, redeemable upon completion of the online BLS Certification course.
eMedCert and our BLS materials undergo routine audits by regulatory organizations and 3rd-party clinical teams. Our internal medical team continuously works to ensure compliance, accuracy, and integrity.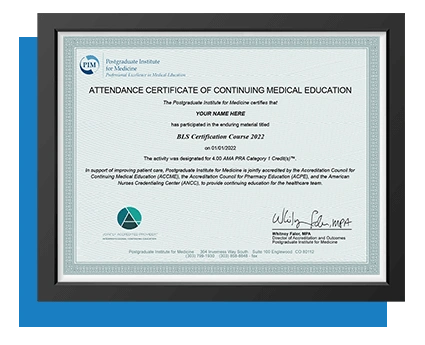 Ready To Begin?
Complete your registration and begin reviewing your material in less than two minutes. Certification has never been this easy!
Trusted By: