Take on the BLS exam with confidence by learning what to expect, how the course is structured, and what to study to prepare for BLS Certification.
---
Saving lives is the name of the game when it comes to medicine, which is why life support training is a cornerstone skill of the healthcare field. More widely known as cardiopulmonary resuscitation (CPR), basic life support is used by medical personnel and first responders to stabilize victims of life-threatening cardiovascular emergencies until they can be transported to a hospital.
Basic Life Support (BLS) certification prepares healthcare providers to administer this life-saving care to critical patients. Earning your BLS certification is essential for beginning your career in healthcare. The American Heart Association (AHA) recommends this course for, "all healthcare professionals and other personnel who need to know how to perform CPR and other basic cardiovascular life support skills in a wide variety of in-facility and prehospital settings."
Preparing for BLS certification may seem like a daunting task, but with a bit of planning and studying, you'll be ready to take on this course with confidence. Here's what you can expect from the BLS course.
What is BLS Certification?
BLS certification teaches healthcare professionals across a variety of fields how to treat individuals experiencing cardiac arrest, respiratory distress, or an obstructed airway. Basic life support certification requires providers to know three basic skills:
Performing cardiopulmonary resuscitation (CPR)
Using automated external defibrillators (AED)
Relieving airway obstructions
In addition to these physical skills, BLS-certified providers will learn how to accurately assess and recognize cardiopulmonary emergencies and work with medical teams to achieve the best possible outcomes for their patients.
BLS certifications are required for a number of professionals, including:
Physicians and nurses
EMTs and paramedics
Medical and nursing students
Police officers and firefighters
Healthcare aids and providers
In addition to the initial BLS certification, a BLS recertification course is required every two years in order to keep up with the latest advancements and technologies in life support. Earning a BLS certification will equip you with the necessary skills and knowledge to provide life-saving care for people inside and outside of medical settings.
Where to Register for BLS Certification Courses
Traditional BLS certification courses are completed through a 4-hour in-person course led by an instructor. However, thanks to advancements in technology, there are a number of online alternatives to classroom instruction.
Choosing to earn your BLS certification online allows you to take self-paced courses that work with your schedule from anywhere in the world. Some sources even suggest that online courses lead to higher success rates and retention.
When choosing an online BLS provider, look for organizations that adhere to the latest American Heart Association (AHA) guidelines and perform recurring audits to ensure up-to-date and accurate information. Although the AHA does not accredit any fully online courses, many institutions accept accredited online BLS certifications.
For those in need of more advanced certification in addition to BLS, many online providers offer you the option to bundle your BLS certification with ACLS and PALS certifications to help you save money.
What to Expect from the Online BLS Certification Course
eMedCert's online BLS certification course uses our Directed Course Model that authenticates your understanding of the material at every stage of the course. This model is ideal for those who have trouble concentrating and keeping up in classroom settings.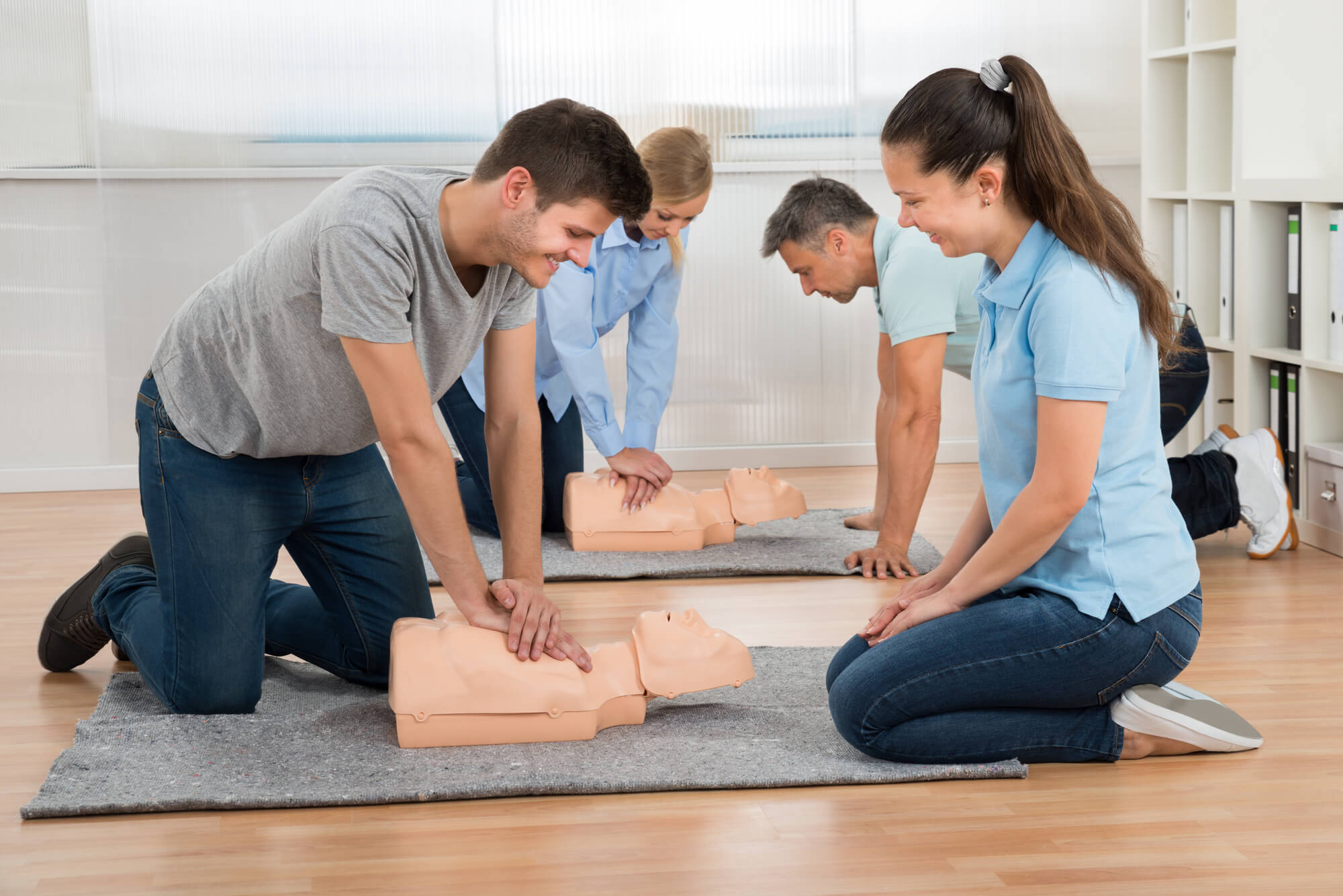 The course is composed of 10 core sections of more than 40 pages of interactive training material including self-assessment questions that offer extra review opportunities for the final exam. You can take the 25-question exam any time after completing all of the course sections and self-assessment questions.
There is no time limit on the course or exam and you'll have access to unlimited retakes. You have the option to complete the course in a single sitting or save your progress and return later. Depending on your work pace, you can expect to complete the entire course in roughly 1-2 hours, which is significantly faster than in-person courses. You'll receive your exam results instantly and be able to review the questions you answered correctly and incorrectly.
Once you pass your BLS certification exam with a score of 80% or higher, you will be guided through the steps to download your digital BLS Provider Card and CME Certificate.
Preparing for the BLS Certification Exam
When taking your BLS certification through eMedCert, you'll have lifetime access to all our extensive study materials which are consistently audited to ensure up-to-date information. The following are a list of topics covered in the BLS course that you'll need to be familiar with before taking the exam:
Chain of survival
BLS for adults
AED concepts and use
BLS/CPR for children and infants
Advanced airway equipment
Mouth-to-mouth resuscitation
Rescue breathing
Choking relief
In addition to the previous links, the following study material may be helpful for preparing for BLS certification:
Get Started On Your BLS Certification
Preparing for your BLS certification for the first time can be stressful. With a little bit of studying and the help of a reputable provider, you'll be ready to tackle the exam in no time.
Ready to get started on your BLS certification? Register for your course online today! To learn more about eMedCert medical certifications, submit your questions to [email protected].
Sign up for your BLS online course TODAY!