Learn more about a Basic Life Support (BLS) certification. Find frequently asked questions about course materials, online certifications, renewals, and more.
---
Basic Life Support is one of the most common certifications within the medical and service communities. As the name suggests, this certification is required to help ensure that you are able to react appropriately in the event of a life-threatening situation.
The development of online BLS certification courses has made it easier for working professionals to apply for and obtain their certificates than ever before. Once you have earned the certification, you will be able to pursue a career as a nurse or pursue various other career paths.
If this is your first time hearing about a BLS certification, you likely have a lot of questions. While the content covered in a BLS course will have some similarities covered in other courses—including PALS, ACLS, and CPR—there are still quite a few variables that make both the course and the certificate itself unique.
In this article, we will answer some of the most frequently asked questions people have about BLS certifications. We will also specifically address what you need to know about online certification programs.
What Does a BLS Certification Course Cover?
A Basic Life Support course is designed to prepare essential personnel to act in the event of a life-threatening emergency. This includes practices such as issuing CPR, airway breathing control, using an AED, using a bag valve mask, and other emergency procedures. Knowing the nuances of these procedures—2 person versus individual CPR, infant versus adult, etc.—will be extremely important. Additionally, it is important to note that while BLS courses do cover CPR, a BLS certification and a CPR certification should not be considered interchangeable. In some situations, you may be expected to complete both courses.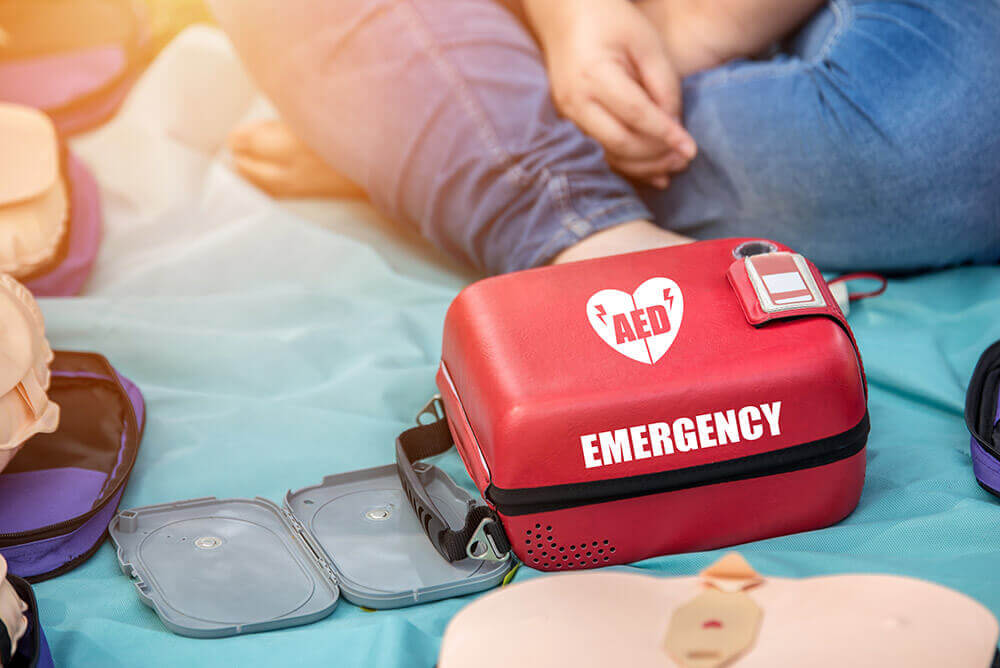 How Does an Online BLS Certification Work?
In a world where education and businesses are actively moving online, the relatively recent rise of online BLS certification courses is far from surprising. Online certifications are very straightforward. Once you have signed up to take the course, you will be given the materials you need to prepare for the exam. You'll want to be sure to spend some time reviewing this material and also taking the practice exams that are included with the course material. From there, you will be able to take the actual exam until you receive a passing score. Once the exam has been successfully completed, you will receive both a digital and a physical provider card as proof of completion that you can give your employer.
How Can I Prepare to Pass the BLS Certification Exam?
The BLS certification exam will cover material you've likely seen before, but you will still want to take plenty of time to study in advance. Using flashcards can be especially helpful for memorizing algorithms, signs of emergency distress, and other important pieces of information. Studying in groups, taking notes, and simply re-reading the material that's available will also be quite helpful.
Who Needs to Obtain a BLS Certification?
Whether you need to complete a BLS certification course will depend on your specific role and the standards set forth by whatever body(s) governs your profession. This can cause some variability within certain industries. However, essentially all nurses will need to obtain a BLS certification before they can begin practicing. Other professionals that might need to get certified include doctors, emergency responders, police officers, firefighters, dentists, and many others. When pursuing a new career path, be sure to clarify whether a BLS certification—and any other certifications—will be required for your specific position.
How Frequently Does a BLS Certification Need to be Renewed?
A BLS certification needs to be renewed every two years. This may seem somewhat repetitive to some professionals, but the renewal standards help ensure that the affected individuals still have the necessary knowledge base and that they are also informed about any changes in best practices (the AHA updates their recommendations every few years).
How is a BLS Recertification Different from a BLS Certification?
As you'd probably guess, both BLS certification and BLS recertification courses will cover essentially the same material. However, there are quite a few reasons why recertification is usually considered easier than your initial certification. When directly compared, recertification courses require less time, are less expensive, and also offer fewer continuing education credits. While completing a BLS certification course from scratch will usually take about 3-4 hours, recertification can typically be completed in 1-2 hours, depending on your pace.
Do Most Hospitals Accept Online BLS Certifications?
Currently, many hospitals do accept online BLS certifications, both in the United States and elsewhere around the world. With each passing year, the number of hospitals that accept online BLS courses continues to grow. The rules for online certifications will vary by employer, which is why it is a good idea to get some clarification before signing up for an online program. However, if your employer does reject the online option, eMedCert offers a 100% money-back guarantee.
Do Online BLS Certifications Offer Continuing Education Credits?
Many professionals are happy to learn that, yes, a BLS certification course does include continuing education credits. For individuals obtaining their BLS certification for the first time, completing the course offers 4 continuing education credits. Individuals who are renewing their certification will be able to receive 2 CE credits.
How Can I Save on the Cost of Obtaining My BLS Certification?
BLS certifications are required for a wide variety of people and, naturally, many of these people frequently ask about ways to save on total costs. Generally, there are two ways this can typically be done. The first is to bundle a BLS certification with other certifications, such as ACLS and PALS. These certifications all have two-year renewal requirements, so bundling often makes logistical sense. Additionally, signing up as a group can also help you save—eMedCert has multiple group options available.
Conclusion
BLS certification is important for many professionals and, with the skills and knowledge these courses provide, can potentially save someone's life in the future. Online Whether you choose to obtain your certification online or elsewhere, be sure to know how BLS certifications apply to your profession. For more information on 100% online BLS certification, please send us a message.
Sign up for your BLS online course TODAY!