Once you have registered for an eMedCert BLS course, you are able to download the BLS PDF included with all BLS courses by following the steps below.
If you
are already

signed in to your eMedCert account:

Click on your name, then select Dashboard from the drop-down menu.
If you
are not

signed in to your eMedCert account:

On the eMedCert website, select Sign In near the top right corner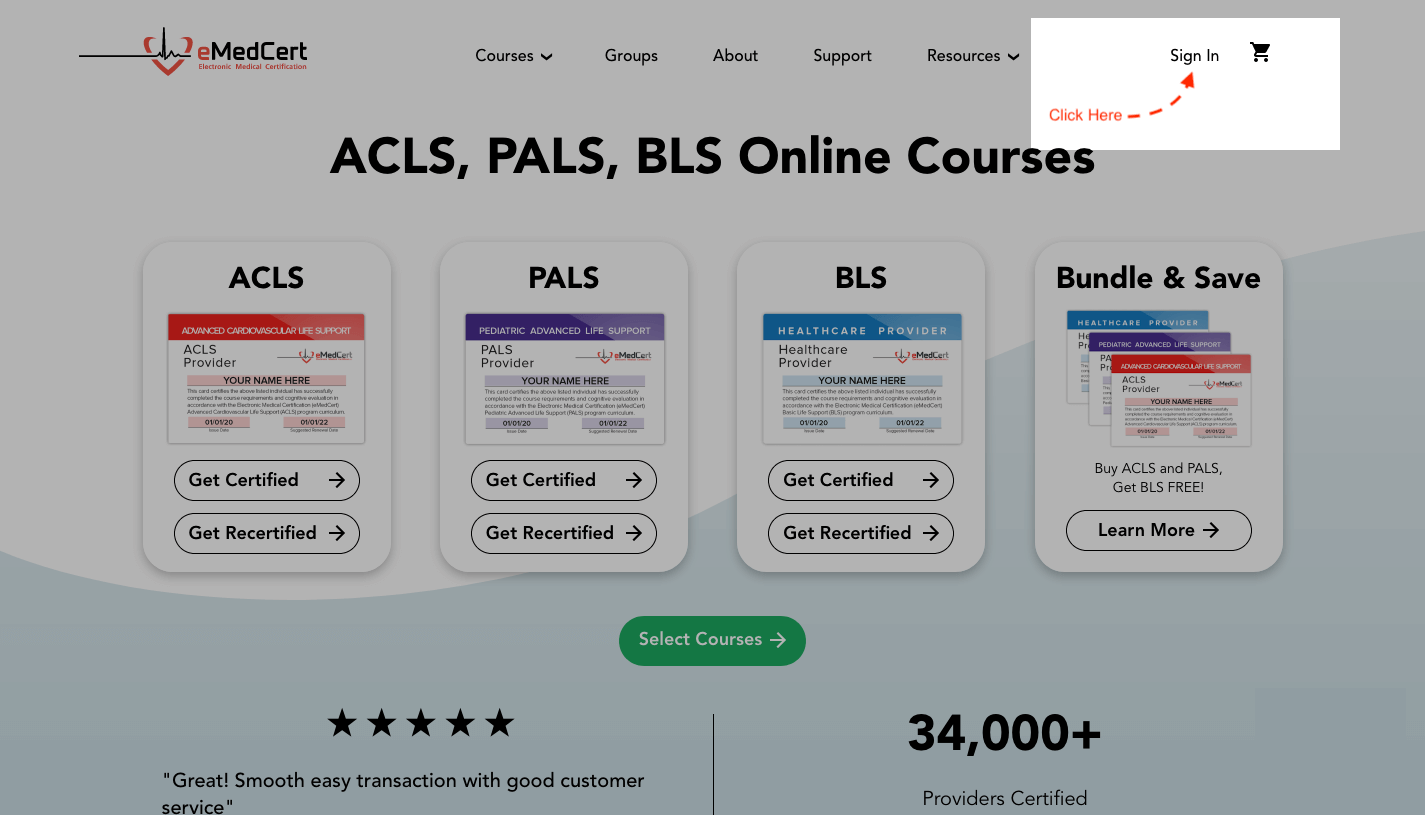 Enter the Email Address and Password associated with your eMedCert account, then select Login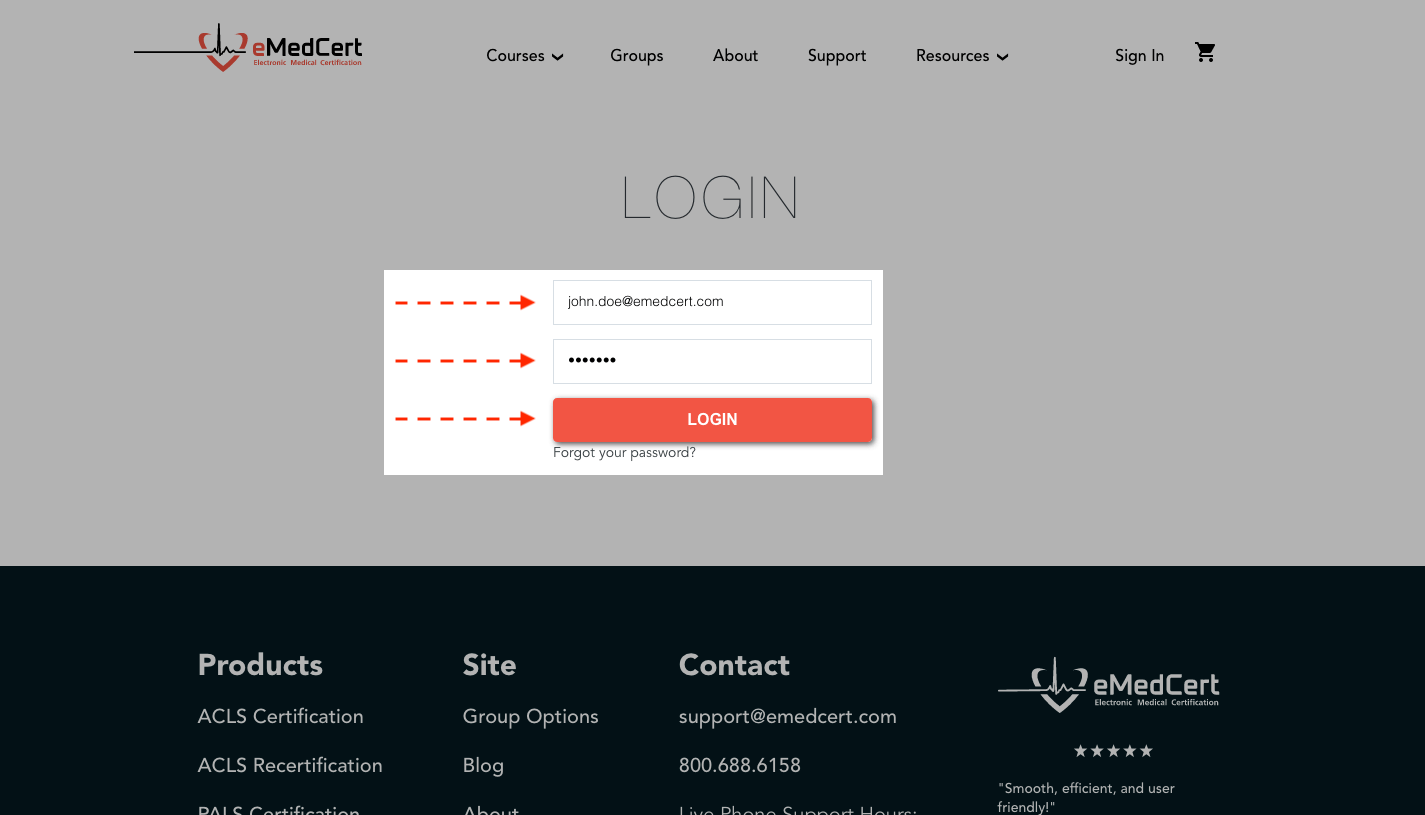 Navigate into your BLS course
Below Current Courses, select the red Launch or Review button that corresponds with your BLS course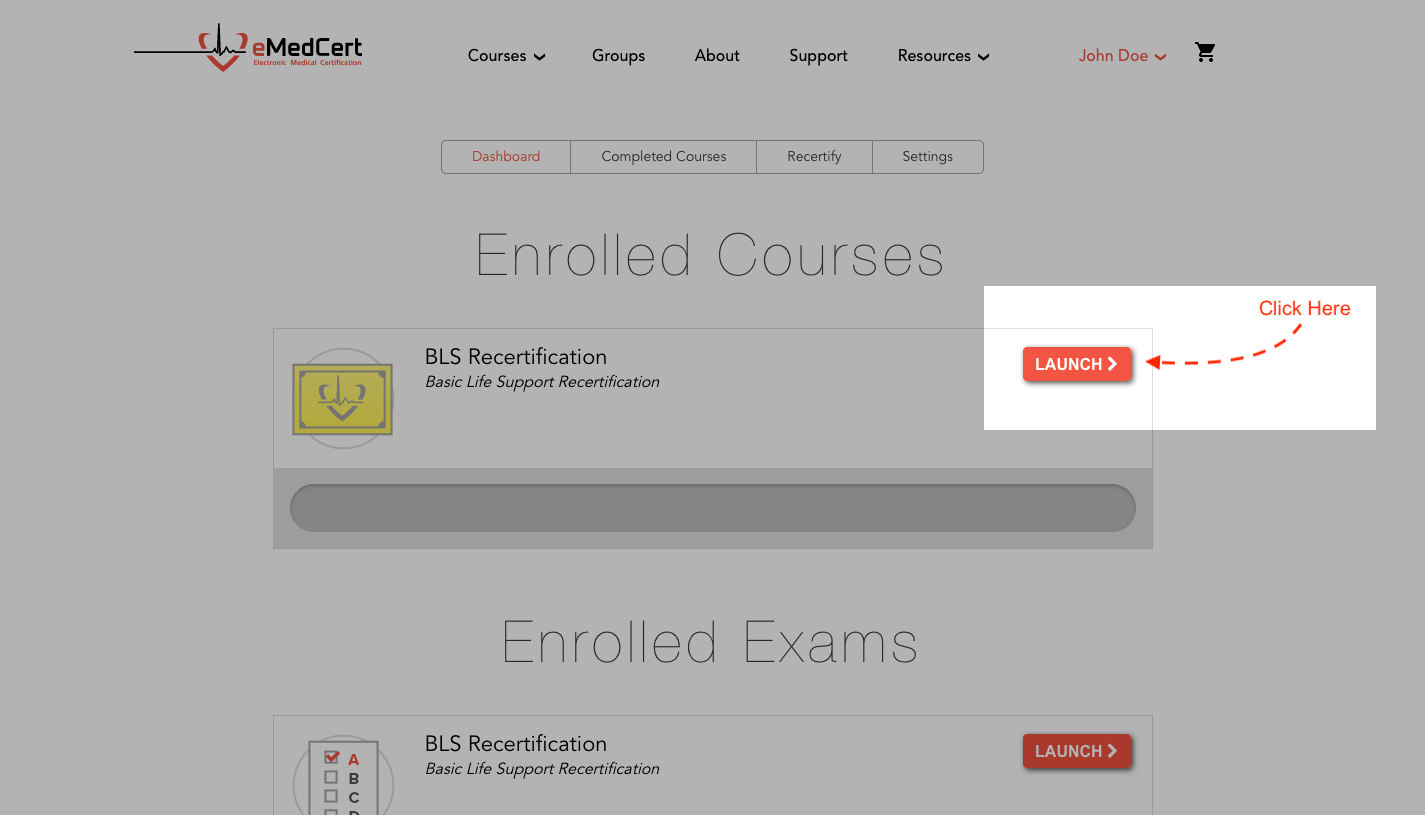 Trigger the BLS PDF download
On the right side of the screen, below the horizontal blue Progress bar, find BLS PDF and click the Download button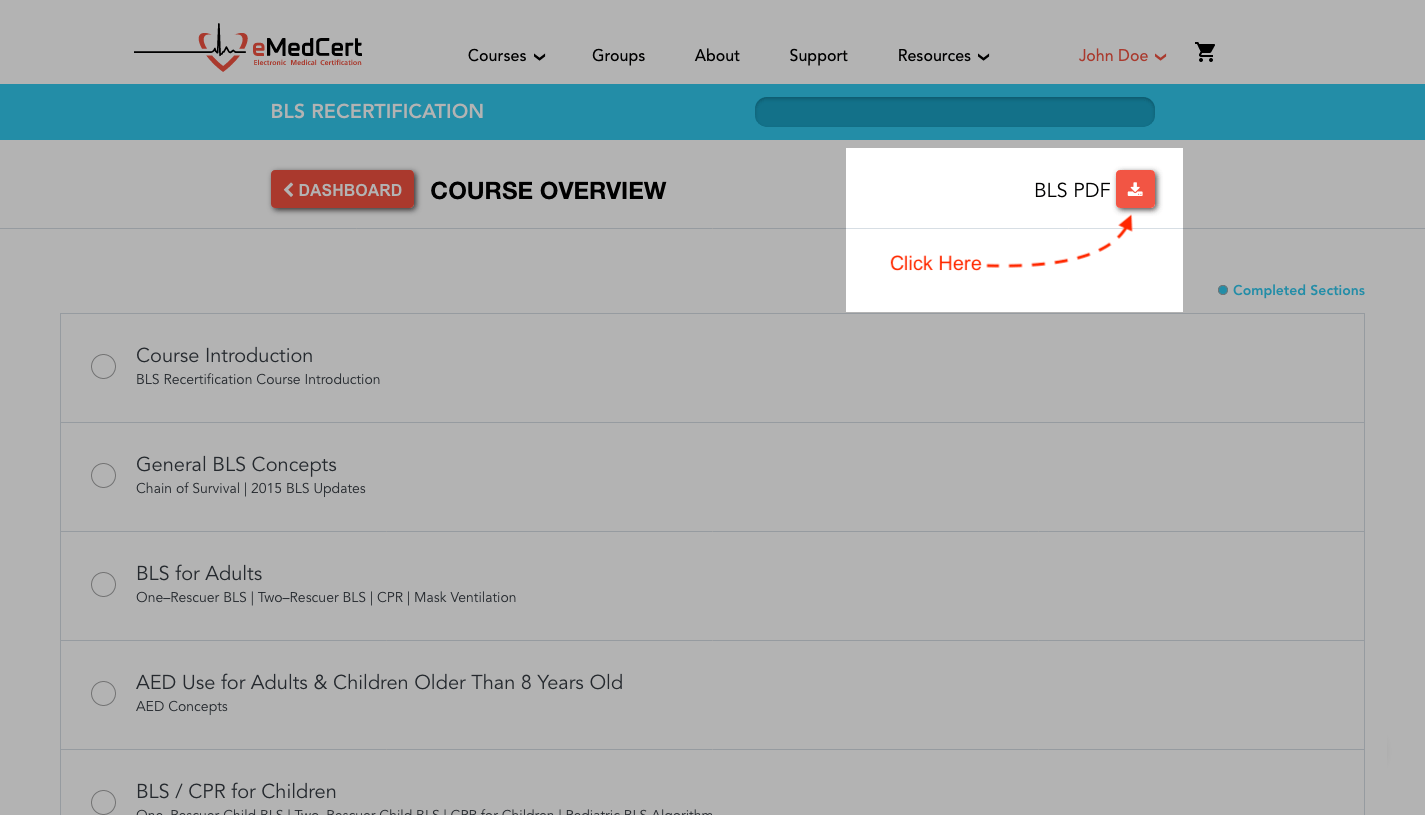 The PDF will automatically download to your computer, and/or will open in a separate browser tab.