If you already have an eMedCert account but have forgotten your password, follow these brief steps to reset it:
Step 1:
On the eMedCert website, select Sign In near the top right corner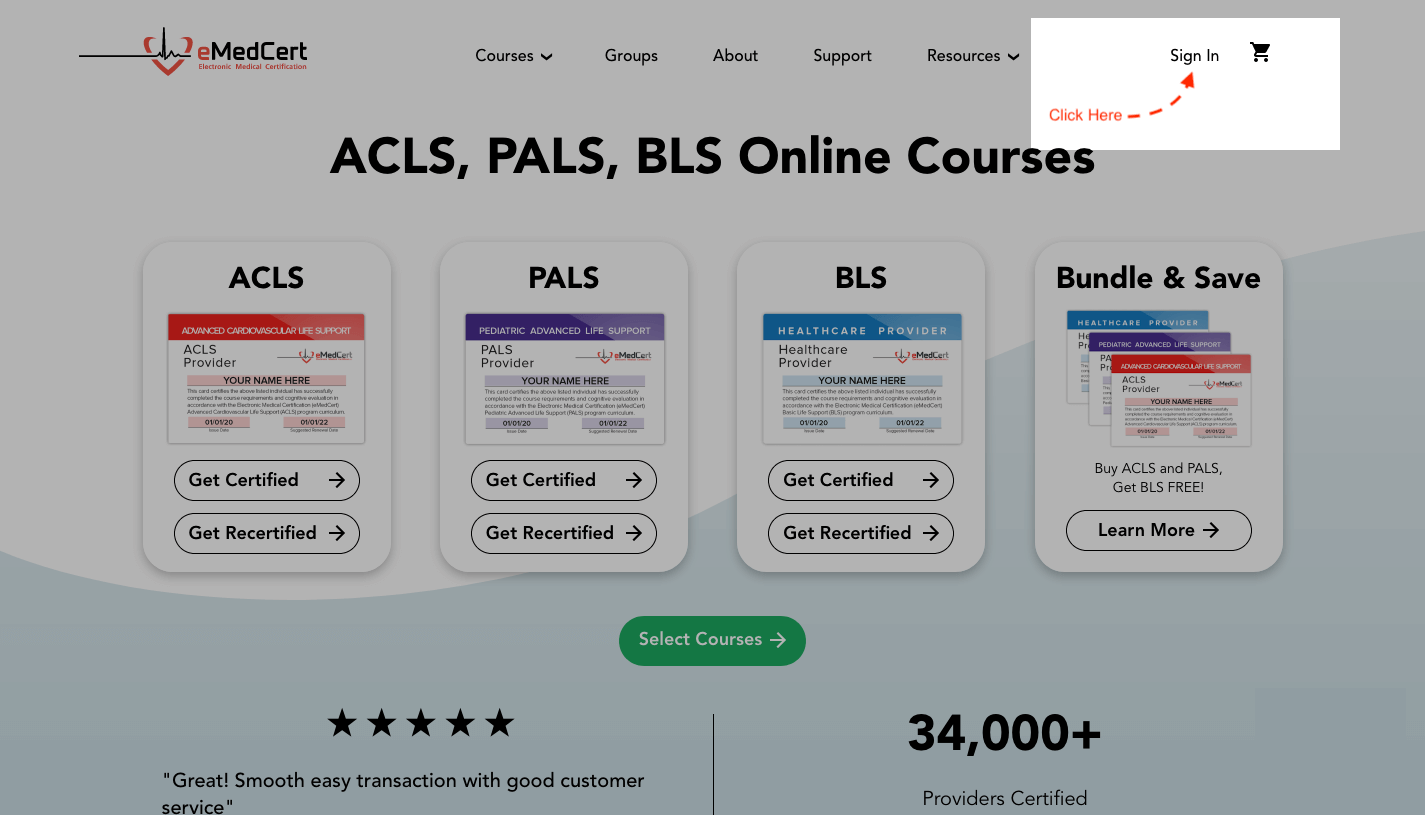 Step 2:
Below the Login button, select Forgot Your Password?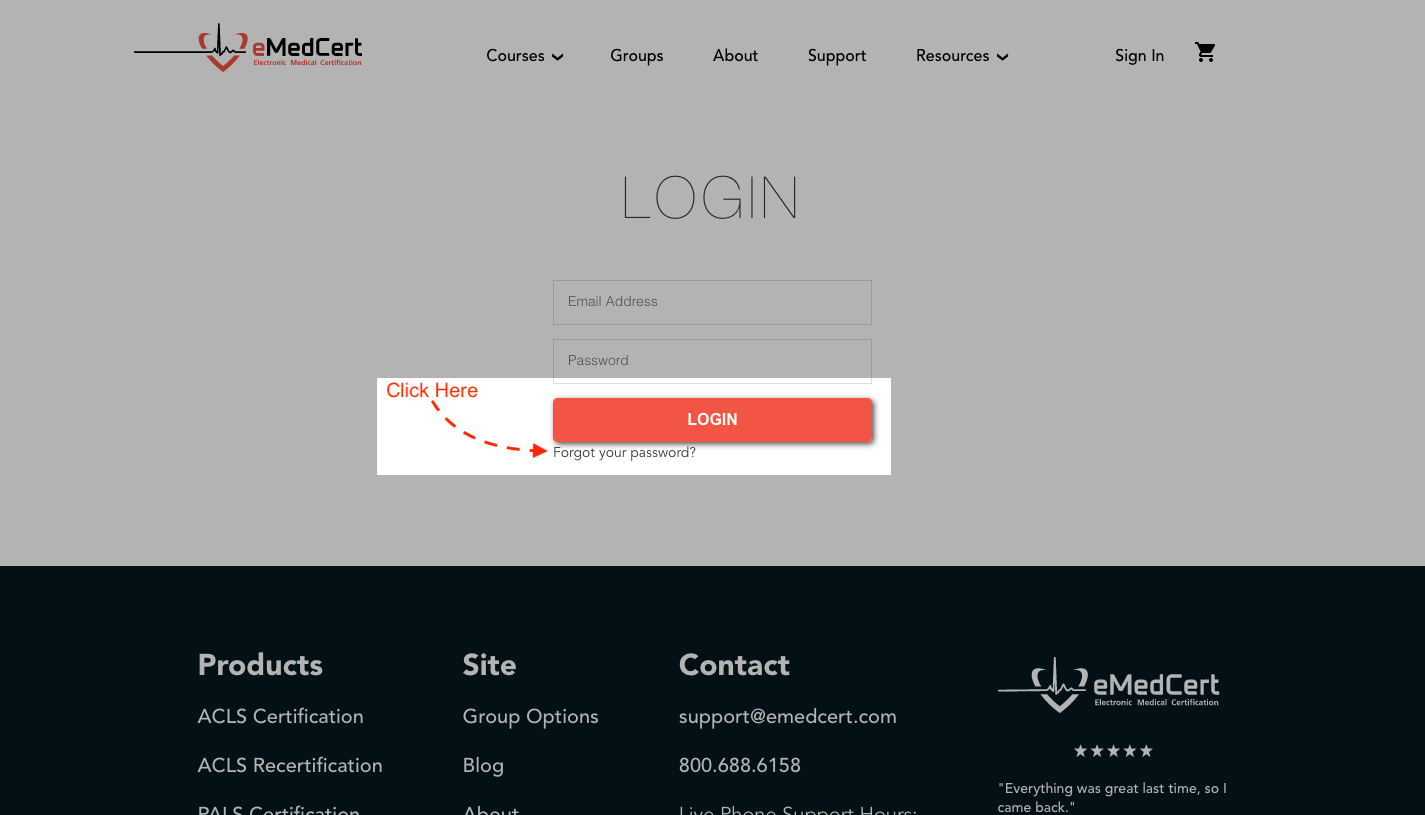 Step 3:
Enter the Email Address you used when creating your account, then select Send me reset password instructions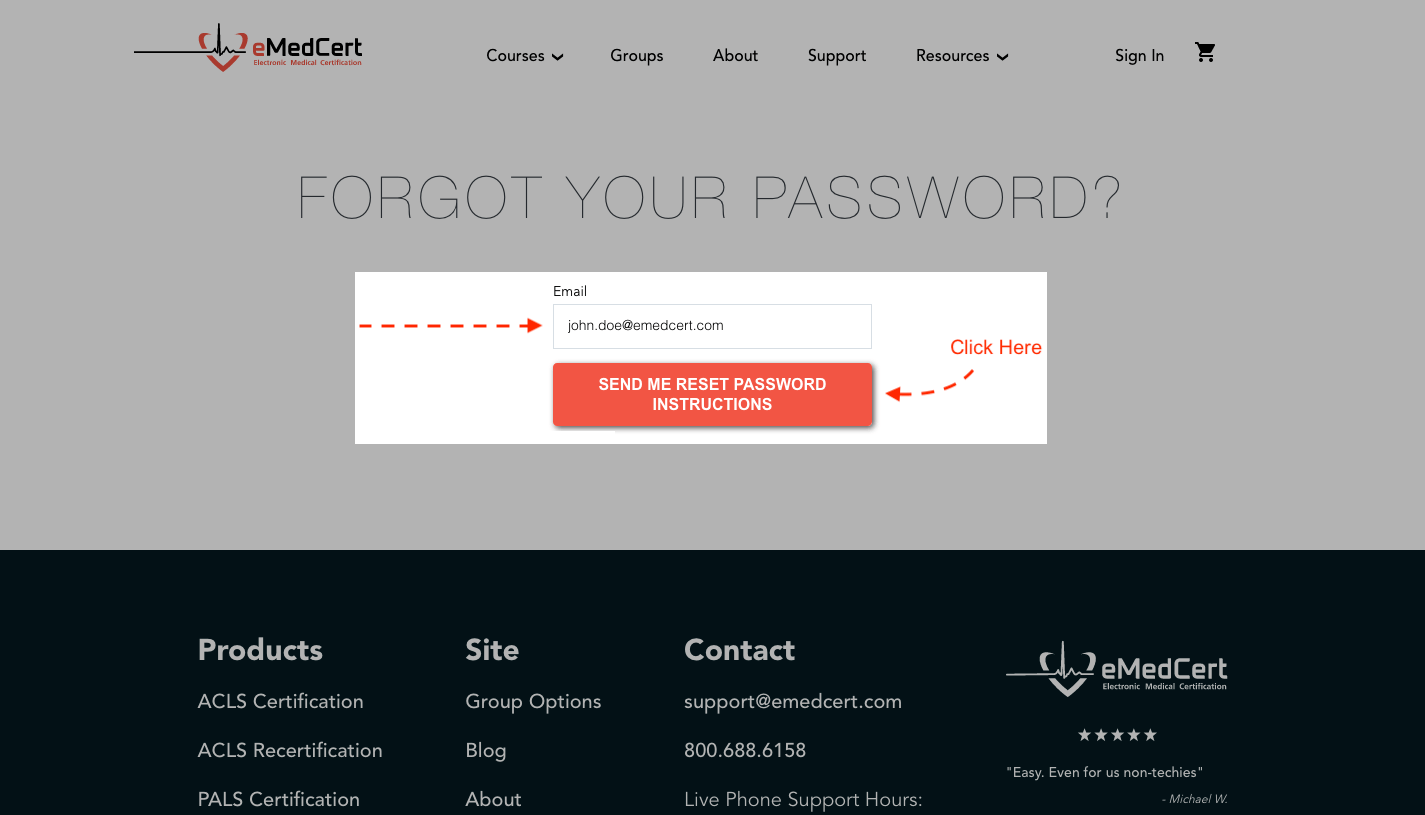 Step 4:
Check your email inbox for a message from eMedCert. In this email, click the Change My Password link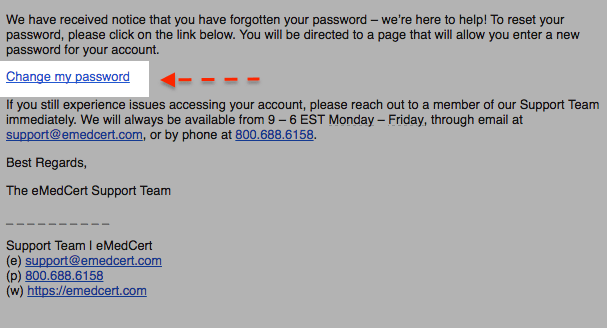 Step 5:
Enter your new password into both empty fields and select Change My Password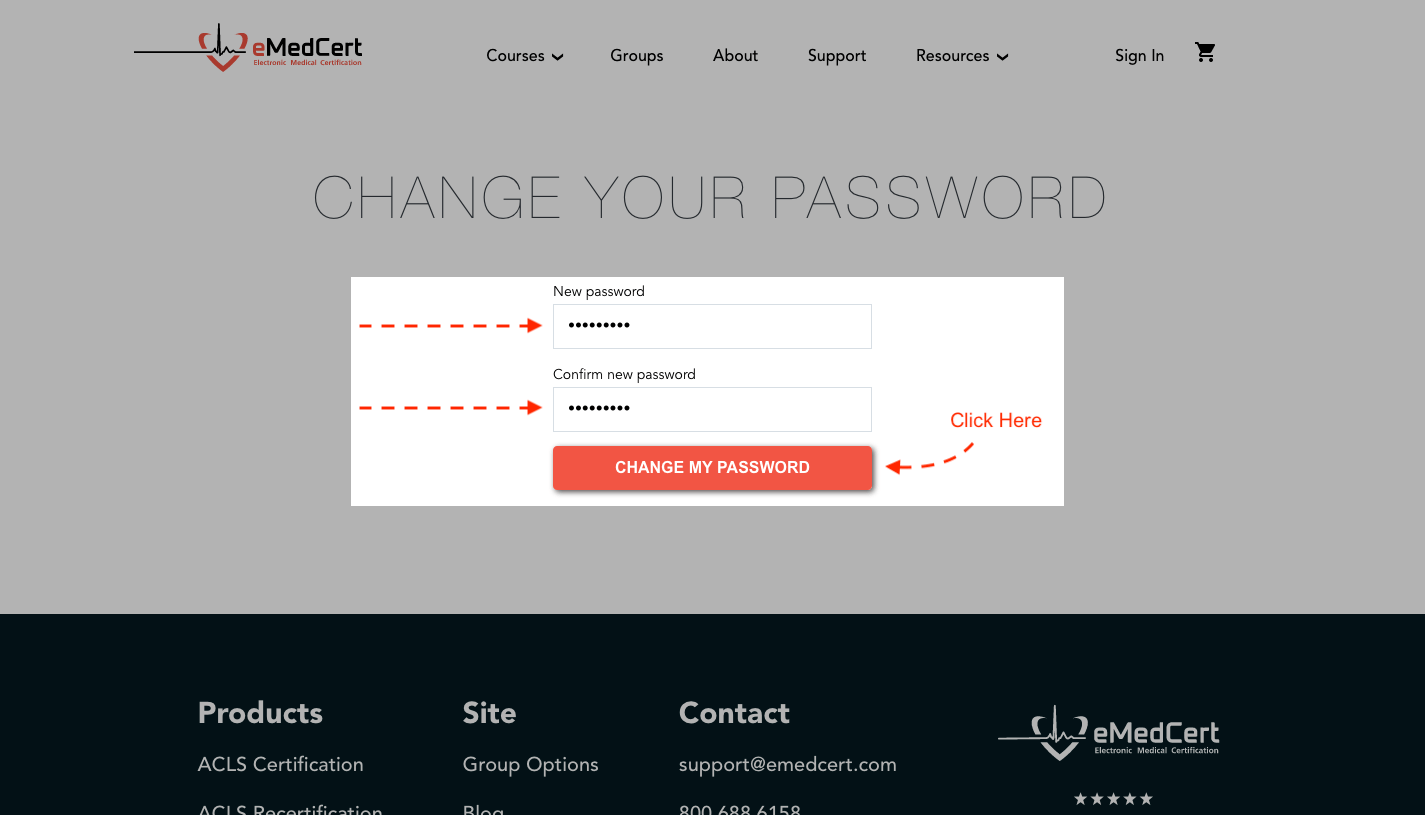 After completing these steps, you will automatically be logged into your eMedCert account.
Note: If the email address you entered is not recognized, or if you entered the wrong email address when you registered, please contact our Support Team to reset it for you.