Our country's nurses work hard every day to ensure that they provide quality care to their patients. However, it's so important that they also take the time to focus on their quality of life. In this blog, we discuss 5 easy ways that nurses can practice self-care and also work to improve their careers.
---
As a nurse, you work extremely hard every day. You strive to elevate the quality of life for all of your patients. Your schedule is likely very hectic, and you probably don't get nearly enough time to relax. In addition, you are likely balancing other things along with your nursing career, such as a family or other obligations.
Because our country's nurses work so hard, they often don't take the time they need to think about the simple ways that they can improve their lives on a daily basis. However, at eMedCert, we are always here to support our nurses. That is why we took the time to write up a list of 5 simple ways that you can improve your life while still working within your hectic schedule. Continue reading to see our suggestions for how to elevate your quality of life and career today.
How to Simply Improve Your Life as a Nurse
1. Get Involved with a Professional Nursing Organization or Networking Service
Involving yourself in networking is a powerful way to boost your career. You can make valuable connections that may serve to help you move up the ladder at your organization. In addition, you can receive valuable advice that will help you to make better decisions regarding your career.
2. Read at Least 1 Nursing-Related Book
Reading about your industry is always an excellent idea. You will learn a lot about making good choices as a nurse and how to optimize your career and life. Additionally, reading is an excellent way to unwind after a long day, so this one has multiple benefits.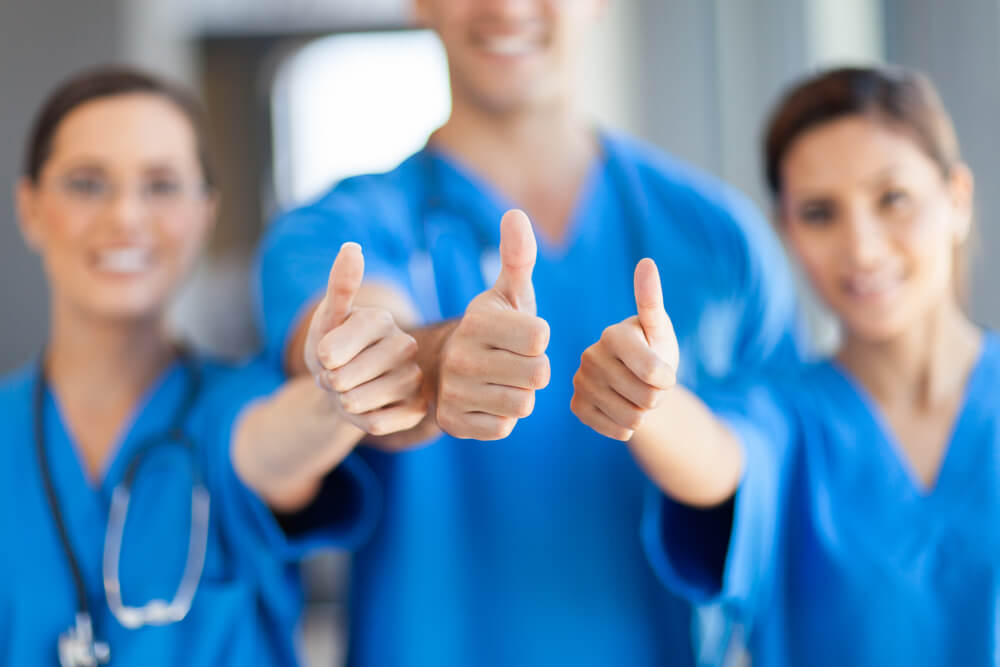 3. Take Advantage of Your Time Off
A lot of times, nurses may feel pressure to not use their time off because their jobs are so demanding. However, it's critical that you find time for yourself. Take time off when you're feeling like you might be getting burnt out or if you're feeling sick. You need the time to rest and recharge in order to be at your best for both yourself and your patients.
4. Go Out of Your Way to Volunteer or Help Mentor a Younger Nurse
Volunteering and mentoring are both very fulfilling activities. While it may seem impossible to find time to do this in your busy schedule, even just an hour a week can make a massive difference to people in need. In addition, mentoring can be done while you're working at your job. Try taking a new nurse under your wing. You will feel pride and satisfaction and may make a great new friend as well.
5. Take Your FULL Lunch Break Whenever Possible
Finally, this is an easy one but it is something that many nurses don't do. It may feel almost selfish to take your full lunch break when so many people need your help, but it's actually the opposite. It's critical that you take advantage of your downtime in order to recharge. This will help you to feel better and will ensure that you're ready to take excellent care of all your patients.
---
At eMedCert, we are here to support all of our country's nurses. We encourage you to take time for yourself and ensure that you are always prioritizing your health so that you can be the best nurse for your patients. In addition, we offer you fully-online certification courses so that you can keep your credentials up-to-date with ease.
Get certified or recertified in ACLS, PALS, and BLS through eMedCert. Our online platform is simple, comprehensive, and fits in with your busy schedule. To learn more, visit our website or contact us.
Sign up for your ACLS online course TODAY!