With new technologies, getting your group ACLS certification online is easier than ever before. With just a few clicks, you can begin the group ACLS course and be one step closer to obtaining the certification you need.
---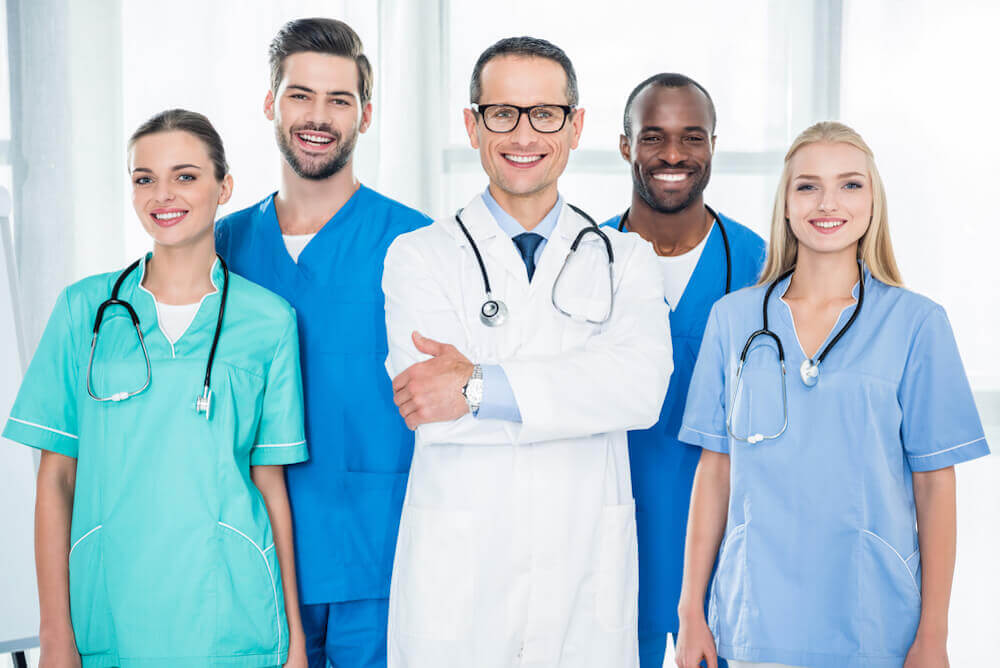 Group ACLS courses help healthcare professionals obtain their much-needed ACLS certifications, together. Whether you're a part of a large organization looking to streamline your employee ACLS training process, or just a small group of individuals looking to save some cash, our online ACLS Group Options are the perfect fit to help save you time and money.
Our Group Sales Team has worked with groups of all sizes to meet their ACLS Certification or ACLS Recertification needs – and we're ready to do the same for you. We will assist your group through the entire registration and certification process to make your experience as convenient and straightforward as possible.
A few featured benefits of our ACLS Group Options include:
Tiered discount rates based on the total number of courses purchased.
A quick and pain-free registration process.
A personal Group Sales Member is assigned to your group from start to finish.
Regular progress reports for administrators.
No expiration dates on any of the courses purchased.
Flexible payment options.
And all the additional benefits that come with completing your ACLS Certification or Recertification course online!
eMedCert offers online ACLS certification options for groups, both large and small. Whether you are obtaining ACLS certification for the first time or you are renewing an already existing certification, you'll find affordable, widely accepted online ACLS group options.
Free to email our Group Sales Team with any questions you may have to accommodate your group.
Otherwise, get started by filling out a Group Option Request Form and we'll send a customized estimate for your group's ACLS needs!