Highlighting the advantages of cloud computing and the impact it can make on the healthcare industry.
---
How does your business invest in cloud computing? For most companies, cloud computing is a resource that helps store important information and large chunks of data securely and remotely over 'the cloud'. Companies invest in cloud computing for benefits that include having to pay for infrastructure upfront, easy access to a vast pool of extensive resources, less maintenance, and easier management.
However, the traditional definition of cloud computing has recently undergone a change. For instance, developers use it to test applications before launching them, as the cloud offers the right environment for the tests to be carried out. What works with the cloud is that you can access the same information on various devices, from mobiles, tablets to tablets and traditional desktops.
And now, we have the healthcare industry moving towards the cloud as well. The development was one waiting to happen, as the advantages for the healthcare industry with cloud are many. The only problem was the response to change, and the initial reluctance seems to be going away, with more medical professionals understanding how embracing the cloud can help them.
How Does Cloud Effect the Healthcare Industry?
According to a report by MarketsandMarkets, the healthcare cloud computing market is set to grow from $3.73 billion to $9.48 billion by 2020.
Imagine this. You're suffering from diabetes. With the cloud, your doctors can get access to your personal health data around the clock, and then devise the right medical strategy for you. This ensures that you have access to better healthcare and doctors can make informed decisions based on factual information. With IoT devices on the rise that can transform critical patient information over the cloud, this seems a real possibility.
EHRs, the rise of genomics, and Big Data can also help medical professionals make a much more informed choice.
The Advantages
The need for data storage for healthcare systems is one of the primary benefits.
The easy access to the cloud helps improve collaboration and increase productivity.
Healthcare as an industry is one that not only affects the management or the workers but also patients.
Easy access to reports and health data between patients and medical professionals through the cloud.
Big Data through cloud computing also allows for easy analysis of patient data.
Cloud computing is secure and helps save on the budget. With restricted Government funds, hospitals can instead move into a cloud system, where they only have to pay a certain fee each month for access.
Medical professionals and administrators can make better decisions with all patient data readily available.
The data collected through the cloud will help academic medical centers offer personalized medicine suited to patient needs.
For organizations, backup and data recovery, and Health Information Exchange will also become easy.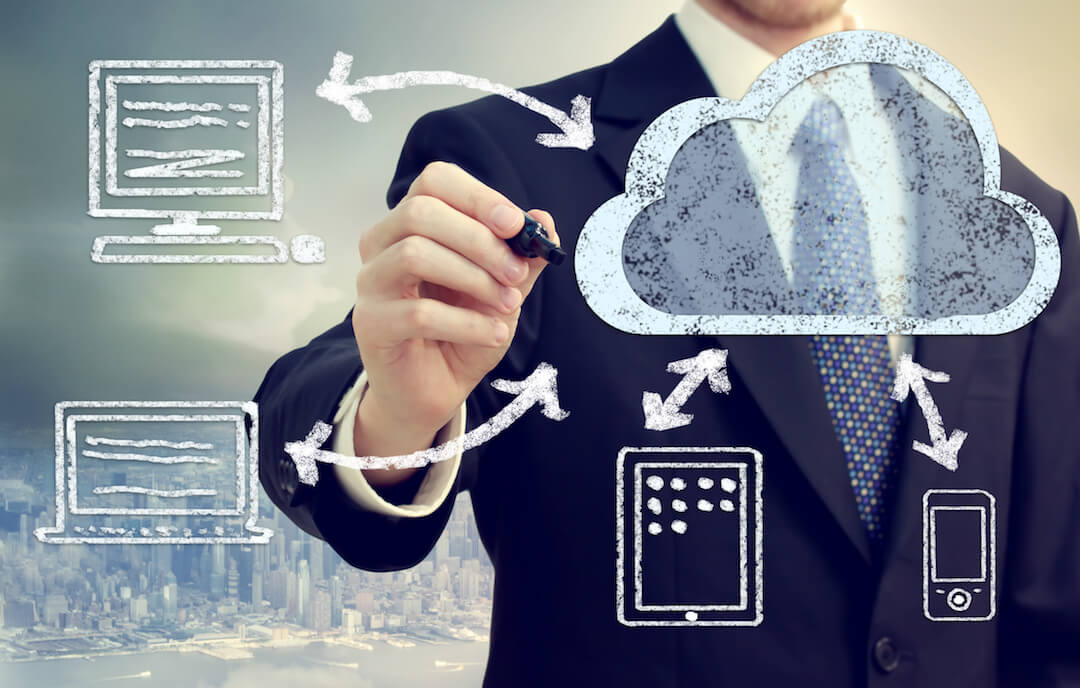 The Emergence of Hybrid Solutions
Over the next decade, hybrid solutions will become a trend. Hybrid solutions involve outsourcing part of the hospital functions and keeping part of them within. Population health is an example of a function that can be outsourced while other functions may be kept in-house.
The possibility of real-time analytics and Big Data can help healthcare professionals and institutions to understand more about patient diseases and patient behavior, and tailor cloud solutions according to their needs.
Future of cloud computing in healthcare
What will help the healthcare industry embrace the cloud is the fact that there will be no need to invest in a server setup that will require ongoing maintenance costs. Hospitals can scale up and down on their data requirements as they need, without compromising on security. This scalability will help the healthcare officials to save more and reduce running costs.
And this is just the beginning. In 2014, 83% of IT healthcare organizations were using cloud computing, according to the 2014 HIMSS Analytics Cloud Survey. The number is growing each year, and, statistics suggest that as much as 67% of organizations use SaaS-based applications.
An offset of the growing popularity of cloud computing in the healthcare sector is that the healthcare organizations that aren't adopting cloud computing will lose out on market share and customers. This provides an extra push to the healthcare organizations that haven't already adopted cloud-based computing.
Conclusion
As technology advances, there are many more online continuing education options available for medical professionals. eMedCert is an online learning platform that offers certification and recertification for ACLS, PALS, and BLS. To register for your course, visit our website or send us a message.