One of the hardest parts of being a traveling nurse is keeping all of your certifications in check. This article is here to help with that.
---
In an industry such as healthcare, always in constant need of individuals who can be flexible and agile with their careers, many nurses are finding themselves relocating to another state. Healthcare professionals, especially those in the nursing field, often have to move to another city or state on fairly short notice for any number of reasons.
But for people licensed as a Certified Nurse Assistant, it's not always as simple as just moving and then picking up another CNA job. The main difficulty is that each state has its own requirements with respect to training and certification. So, let's take a closer look to see how to renew your CNA certification in another state.
General CNA Renewal Requirements
Working in the nursing field as a Certified Nurse Assistant generally requires licensing renewal every two years. In addition, in order to renew a license, most states require licensees to have continuously worked a state-mandated minimum number of hours per week. Renewal applicants must also have a record free of abuse or neglect complaints.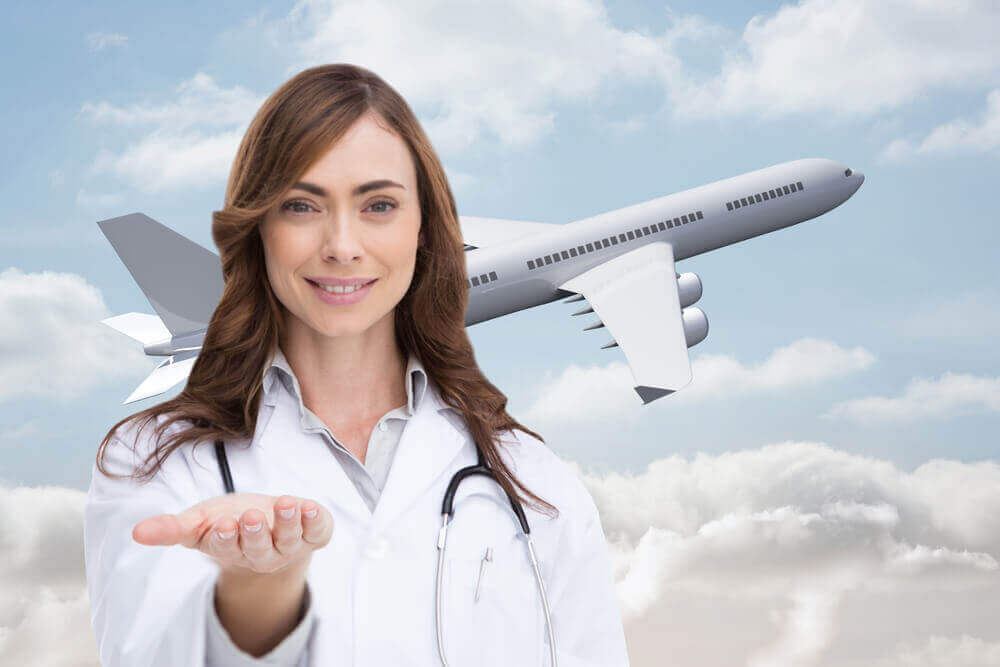 For CNA renewal, most states require a minimum number of hours of education. If you don't meet the requirements, you may be required to take the CNA certification exam again.
Many states offer online Certified Nurse Assistant license renewal. But if your status has changed or you haven't met certain renewal requirements or you have let your license expire, you will need to contact your state's licensing board or nursing authority to discuss other renewal options. The processing period for renewals is typically about two to three weeks.
One thing you will need to do – whether your expiration date is approaching, or you are trying to renew in another state – is to keep good records of your continued employment. It is suggested that you keep such records for a minimum of four years. States require proof of pertinent employment as part of the renewal requirements.
CNA Renewal After Relocation
As we mentioned, CNA certification requirements are state-specific. When you move, then, you will face one of two possibilities:
Transferring your CNA license
Retaking your CNA certification evaluation in the new state
So, your first step will be to investigate the state's specific Certified Nurse Assistant requirements.
Transferring Under Reciprocity
Some states have a reciprocity agreement with other states for licensing and certification. That means that these states will accept the nursing-related license of an active Certified Nurse Assistant as if it were issued in that state. The positive note is you will not have to retake the evaluation in your new state, which will significantly expedite the certification process.
If you move to a state that has reciprocity with your original certification state, you will simply go to the appropriate registry, fill out the application, and provide the required documents, such as:
Social Security card/number
Proof of employment/pay stub
Proof of CNA training and certification
Background check permissions or proof
Just be sure to keep in mind these two important points:
The required FBI background check can sometimes take up to eight weeks and even as long as 14 weeks, according to Legal Beagle. So, in order to ensure that there are no delays, you should contact the registry and make all the necessary arrangements.
The nurse aide registry in the new state may require the registry in the state you're moving from to complete a portion of the reciprocity application. Be sure, then, to contact both registries so that all necessary information will be provided in a timely manner.
The whole transfer process will likely take at least two months, but some states will allow you to work with certain restrictions during the waiting period.
State-Specific Renewal
If, on the other hand, the state you're moving to doesn't have a reciprocity agreement with your previous licensing state, then you will have to take that state's CNA evaluation, which will include both written and skills tests. Further, depending on the state's specific CNA requirements, you may have to take additional courses and have additional training.
After completing the additional courses/training, you will be eligible to sit for the CNA evaluation, a process that will be much like that for your original certification. You will have to submit copies of the following documents (and possibly others) to the test-administering authority in order to schedule and take the exam:
Social Security card/number
Driver's license (or another state-issued photo ID)
Proof of previous education, training, and certification
Proof and details of recent employment
Letter of authorization to take the exam from the state's department of health or similar authority
Renew Supporting Certifications
While you're taking the steps to renew your CNA license you should also simultaneously renew your other supporting certifications to ensure they're valid in your new state. Your original CPR, First Aid, and Basic Life Support (BLS) Certifications have likely expired.
A BLS recertification course can be quickly completed online where you can choose your pace with a flexible schedule around your work shifts. This would also be an excellent time to further boost your resume with advanced certifications to help stand out from the competitive crowd of new hires.
Although it's not required, CNAs can directly benefit from having certifications in specialized areas of study such as the Advanced Cardiac Life Support (ACLS) Certification and the Pediatric Advanced Life Support (PALS) Certification. Both of these certifications will be valid for two years.
You'll be more sought after for specialty CNA positions, there will be a smaller pool of other job-seekers, and you'll eventually need these required skills if you plan on advancing your healthcare career to become a Licensed Practical Nurse (LPN) or Registered Nurse (RN). Not only will these two certifications help you succeed in your career, but the skills you learn could be the difference in saving a life.
Example: How to Renew a CNA License in California
To illustrate here's a rundown on CNA renewal in California, a state that has some fairly rigorous requirements.
If you are out of state and already a CNA, you can obtain a license and CNA recertification in California by downloading the initial application form at the Department of Health. Then you will need to complete a Live Scan fingerprint process in California and submit your active CNA certification from your home state, your proof of work (W2 or paystub), and a Verification of Current Nurse Assistant Certification (CDPH 931) form.
To transfer CNA certification via reciprocity, you will need to:
Complete a CNA License Verification Form
Complete the Request for Live Scan Services
Complete the Certified Nursing Assistant Initial Application Form
Provide a copy of the certification issued by your state
Present proof of employment for the past two years
Send all this documentation to the California Department of Public Health
CNA renewal in California requires:
Completion and submission of all necessary paperwork and fees
Completion of 48 hours of in-service/continuing education units
Having worked at least one day for compensation during the past two years in a facility under the supervision of a licensed professional
The state's Department of Public Health also has a Nurse Aide Registry for California. A registered CNA must graduate from an accredited program and have an active license. For additional information about state licensing, renewal, and certification, contact your state's Department of Health or Nurse Aide Registry.
If you plan to move, find out early about your new state's CNA requirements.
---
Looking to advance your CNA education? Consider online ACLS, PALS, and BLS courses from eMedCert. For more information, visit our site or send us a message.