Should you consider a career in nursing? The nursing industry is one that has been steadily growing and is expected to continue growing well into the foreseeable future.
---
The nursing industry is one that has been steadily growing and is expected to continue growing well into the foreseeable future. Nursing is a profession that is constantly in demand—currently, there are more than 3 million nurses practicing in the United States.
By 2028, the Bureau of Labor Statistics anticipates that the number of nurses in the United States will increase by about 371,500, representing a 12 percent job increase that is growing "much faster than average." Unsurprisingly, many people that are considering a new career path have plenty of reasons to consider a career in nursing.
Of course, becoming a registered nurse requires plenty of hard work and dedication. As the BLS report describes, "Registered nurses usually take one of three education paths: a bachelor's degree in nursing, an associate degree in nursing, or a diploma from an approved nursing program. Registered nurses must be licensed." Many nurses are also required to obtain additional nursing certifications, including Advanced Cardiac Life Support (ACLS), Pediatric Advanced Life Support (PALS), and Basic Life Support (BLS). These certifications, among others, will be required to be renewed every two years.
There are both positive and negative aspects that come with pursuing a career in nursing. In this article, we will discuss both the pros and cons of becoming a nurse and we will also examine some of the most relevant statistics within the nursing industry. By taking the time to give this rewarding career path a closer look, you will be able to determine if a career is one that is right for you.
Nursing Industry Statistics
According to the aforementioned BLS report, the median salary for a registered nurse in 2019 was $73,300 per year, or $35.24 per hour. When compared to other professions that typically require a bachelor's degree, nurses make well above the national average. Most nursing careers also tend to have better-than-average benefits packages, including access to quality healthcare and paid vacation days.
The 12 percent expected growth rate for the nursing industry also helps attract new nurses. According to the BLS, "Growth will occur for a number of reasons, including an increased emphasis on preventative care; increasing rates of chronic conditions, such as diabetes and obesity; and increased demand for healthcare services from the baby-boom population, as this group leads longer and more active lives."
The nursing industry has also been experiencing multiple different types of growth. At-home healthcare services, for example, have experienced a notably strong level of growth. Hospitals, physician's offices, nursing care facilities, and schools have also seen a notable uptick in demand, enabling new nurses to have a considerable amount of work options. In most settings, Basic Life Support and either ACLS or PALS certification will be required.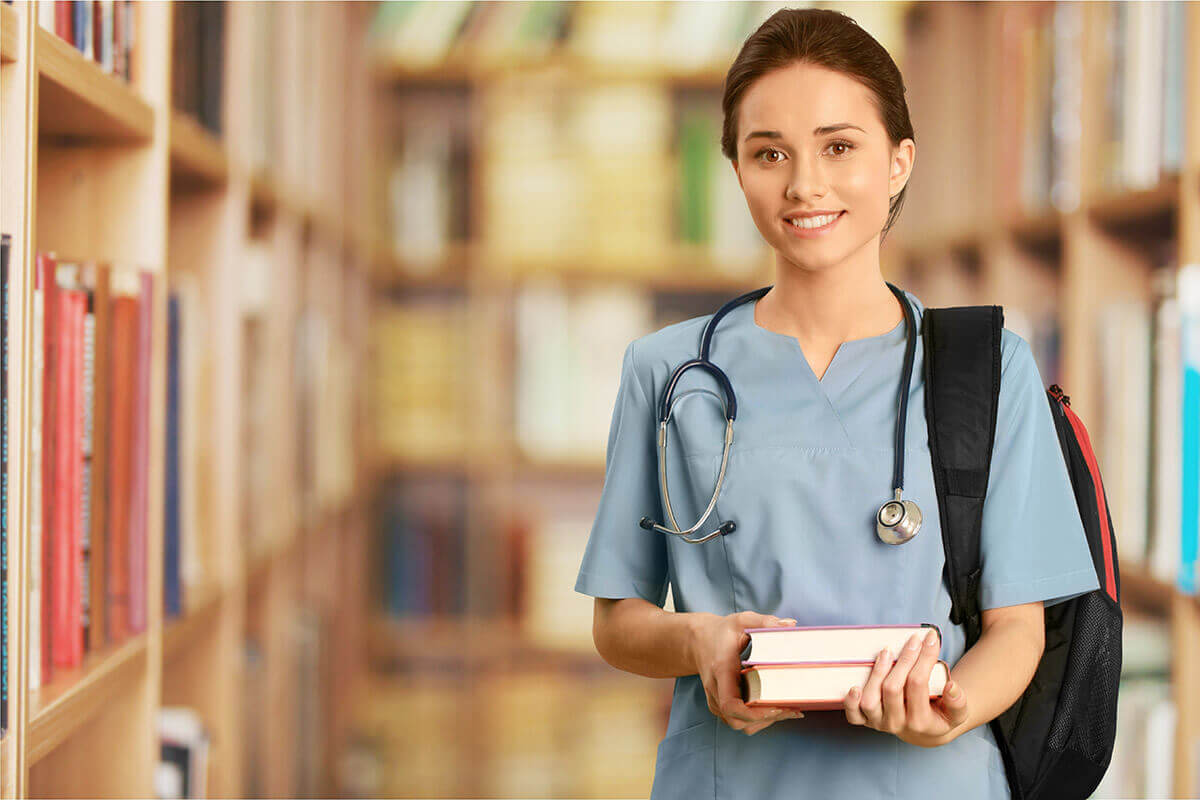 Benefits of Pursuing a Career in Nursing
Like all career paths, a career in nursing will have both benefits and drawbacks associated that come with it. As suggested above, two of the most common reasons that people choose to pursue a career in nursing are the compensation packages (relatively high salaries plus benefits), along with the almost universal demand for nurses. But there are plenty of other reasons that people choose to pursue a career in nursing, as well.
As Nurse.org correctly explains, "In an impressive 18 year running streak, Americans have rated nurses as the #1 most ethical and honest profession, according to the most recent Gallup poll." With 85 percent of respondents considering nurses to be ethical, nursing is a trusted and respected profession that also significantly contributes to our society's health and well-being.
A career in nursing can be extremely beneficial and can also be very rewarding. Though they often have to work long hours, nurses can rest at night knowing that they are consistently making meaningful contributions to the world. Furthermore, many people enjoy nursing because the career path itself has a tremendous amount of variation. In addition to notable amounts of daily variation, there are many different types of nursing specializations currently in demand (and growing). This means that even if you do start to grow tired of your specific position, transitioning to another one should be somewhat easy.
Drawbacks of Pursuing a Career in Nursing
Though the benefits of becoming a nurse are numerous and notable, the career path comes with a few drawbacks as well. For starters, nursing requires a considerable amount of initial education, continued education, and regular certification (ACLS, PALS, BLS, etc.). While being able to obtain some of these certifications online has made the process much easier, this active career path is certainly not for everyone.
Additionally, the "less than flattering" elements of the job can also be a deterrent. Needing to deal with people when they are at their most vulnerable (and are often rather grumpy), needing to deal with bodily fluids, and feeling generally underappreciated are all challenges that nurses face on a regular basis. Other notable drawbacks include 12-hour days (though you do get long weekends) and general stress. As time goes on, some of these drawbacks may be better managed, but there are some that are still irreversibly a part of the job.
Conclusion: Should I Consider Becoming a Nurse?
Naturally, there are many different things you will want to consider before deciding to pursue (or not pursue) a career in nursing. Your personal interests, goals, and values will be important details to think about when comparing career paths. Nursing is an extremely rewarding career for many people but is certainly not for everyone.
If you are willing to accept the drawbacks of becoming a nurse (stress, certification requirements, challenging interactions, etc.), the benefits of this career path cannot be overlooked. Nurses are paid well, do meaningful work, and can expect to have a relatively strong level of job security. The world, without a doubt, will continue to need high-quality nurses. If, after reading this article, the benefits seem to outweigh the drawbacks, then perhaps a career in nursing is exactly what you've been searching for.
---
eMedCert provides nurses with convenient, credible, affordable, and user-friendly online certification courses. Our fully-online alternative to traditional ACLS, PALS, and BLS certifications and recertifications can help you jumpstart your nursing career without inconveniencing your work or lifestyle.
We want to make sure you have the best experience possible with our courses. If you need assistance or have any further questions about online healthcare certifications, connect with our team by sending us a message.