Maintaining a healthy doctor-patient relationship is a central component of health care - and it's impossible to do so without these four qualities.
---
Your doctor's personality traits can have a major impact on your overall medical experience, but this is something that is very easy for patients to forget about. As a result, we sometimes fail to acknowledge another viewpoint that should be considered just as often, if not more often, than that of our own – the patients. After all, don't they formulate the purpose behind everything we do in the first place? Why wouldn't we listen to their opinions on what they want from their health care system?
With the importance of a doctor's personality traits in mind, this blog post is going to come from the eyes of the everyday patient. Specifically, we are going to depict the four main traits that the common patient wants to see from their doctor.
These days, in a matter of seconds you can go online and read patient reviews describing their experiences with certain doctors. You can find hundreds of articles written by people listing the most common doctor-related complaints. They'll talk about the doctor's traits, qualifications, and what a typical experience with them might be like. And when going through the plethora of material out there, there are many common trigger words used to express the traits and characteristics patients like about their doctor. Words like "professional," "trustworthy," or "patient" are thrown around often. You'll read about how, "Dr. So-And-So is a good listener," or "is very accessible." Whatever the case may be, it seems that each specific trait falls under one of four main characteristics that all patients look for from their doctor:
Respect
Just because the importance of respect is obvious, doesn't mean it's not true. Finding a doctor that respects his or her patients is absolutely vital. Patients need a doctor that respects their opinion and values their time. They need a doctor who will actually listen to them and will withhold any preconceived judgments or biases. Simply put, maintaining a positive relationship with your patients is simply impossible if there isn't a certain level of respect coming from each side of the bond.
Understanding
As a doctor, you can deal with dozens of people throughout the course of one day, and it can get difficult to relate to each and every patient. That having been said, having a basic understanding of where the patient is coming from is very important to your ability to connect with them on a level that will allow you to treat them properly. Especially for those patients who are facing rather troubling symptoms or circumstances, you cannot be afraid to show some empathy for what they are going through. I'm not suggesting you throw them a pity party, but they need to know that you sympathize with them. Be humane. Be considerate. Be kind. Most of all, make sure they know you are truly there for them and are there to do what's best for them.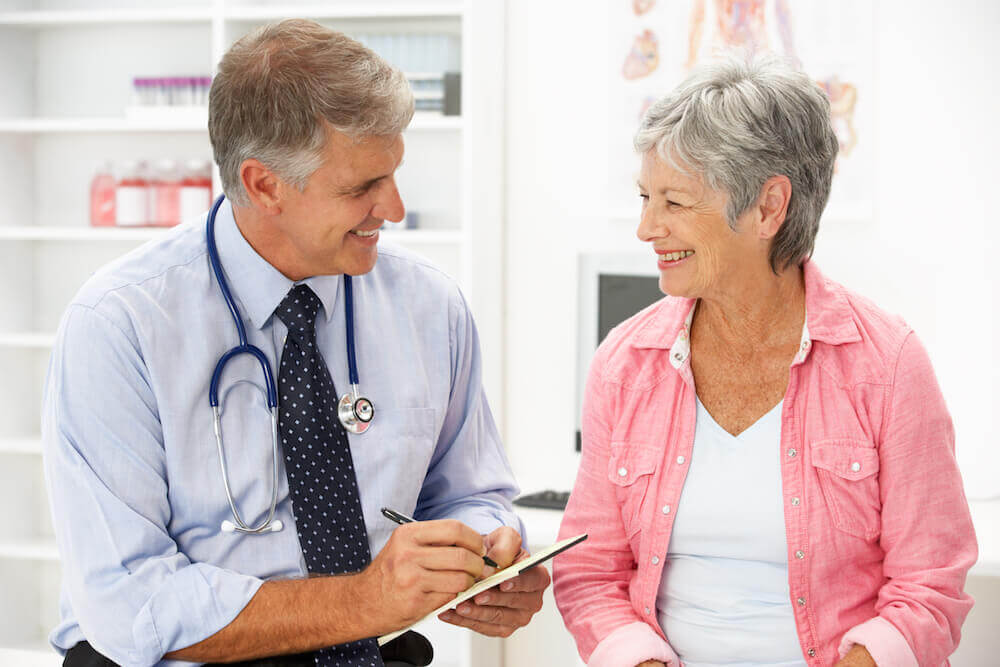 Communication
If respect and understanding are the most important traits in maintaining a healthy doctor-patient relationship, good communication is the key to being able to deliver the best level of care possible. Nothing really matters if you are unable to properly communicate with them. Particularly in this line of work, communication is everything. It's crucial that you and your patient are on the same page. This goes beyond keeping eye contact and speaking clearly. It's being straightforward and honest – while still showing respect and empathy. Always be thorough and sincerely listen to their thoughts and opinions. Knowing that they are being taken seriously goes a long way with your patients.
Collaboration
Your patients want a doctor that is going to make decisions with them, not for them. Yes, it can get frustrating to get the patient who comes in knowing exactly what's wrong because they read about it online, and thus aren't really interested in what you have to say (despite your years of education and experience). Sometimes, that is simply out of your control. However, you can control your end of the spectrum, and it's important to always treat your relationship with your patients as more of a partnership. You are the expert in this situation – they are coming to you for help, not the other way around. Be confident, but not overly assertive. They don't want you to sound unsure of yourself, but they also don't want to have anything feel forced upon them against their will. In the end, in almost every case, the patient will learn to trust your judgment, but it's important to make those decisions together.
Conclusion
In the end, what a patient really wants to get out of their relationship with their doctor is better personal health. While there are many things you should consider when comparing doctors online, the doctors' typical personality traits should not be overlooked. Maintaining or restoring health is the overarching goal of healthcare, is it not? However, in order for that to happen, it's necessary to sustain a constructive relationship with all of your patients.
---
eMedCert offers high-quality online ACLS, PALS, and BLS courses for medical professionals. To learn more about our certification and recertification courses, visit our website or contact us.