Welcome to eMedCert.com - A trusted provider of 100% online ACLS, PALS, and BLS courses. Find healthcare resources, including blogs, study guides, test materials, and more.
---
Hello, and welcome to the all-new Emergency Medical Certification blog! eMedCert is an aspiring company in the process of entering the modern world of health care by providing online medical education courses and certifications – including Advanced Cardiac Life Support (ACLS), Pediatric Advanced Life Support (PALS), and Basic Life Support (BLS). As society has progressed and migrated towards a world more dependent on technology, so too has the health care industry. These advances in technology have made it easier for people to connect with one another, obtain information at a faster pace, and complete various tasks in a more efficient manner. eMedCert promises to do the same.
HOWEVER, the purpose of this blog is not to promote our products. In fact, we won't be promoting our products through this blog at all. What we hope to accomplish through this blog is rather simple: we want to connect with you - all of you. We want to build an online community comprised of those of you out there who share our interest in health care. In short, this blog isn't about us it's about you.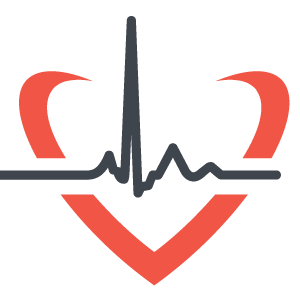 On eMedCert's blog, you can expect regular posts, all involving some aspect of health care, presented in a variety of ways – useful tips, how-to guides, interviews, videos, guest posts, infographics, and more! However, we strongly believe that the only content worth sharing is content that health care professionals like yourself will find valuable and beneficial to your professional development and career. Therefore, we will not overcrowd this blog with monotonous posts that do not contribute much in terms of information and guidance – ensuring that what we DO post truly has something to offer. We'll also provide shortcuts to resources on alternative sites that may be helpful and interesting – this way you won't have to spend time searching for them yourself.
So, what makes this different than other health care blogs? Once again, you do. As we said, we want this blog to be an online community, not just a blog. We won't merely give you the ability to voice your opinion – we strongly encourage it. We want this to be a place for you to come not only for interesting material but also to discuss this material. Want to know more about a certain issue? Let us know and we'll look into it! Find another article you really enjoyed? Let us know and we'll share it! Voice your opinion – it genuinely matters to us and you will be heard. We want to build a place that allows you to connect with others just like you – the way you want it.
There are plenty of websites that cover recent headlines surrounding the massive world of health care. There are plenty of blogs that provide tips on how you can improve in certain areas. There are plenty of forums that allow you to discuss certain health care issues with others. Let us be your source for all three.
So bookmark this page, subscribe to our email list, tell your friends, and help us build this community. We cannot wait to hear what you have to say!
Welcome to eMedCert! To find more information, visit our website at https://emedcert.com/.