A unique post that provides 10 separate tactics healthcare professionals can take to increase their online stature through social media and other resources
---
Adapt or die. These three words, although they may appear to be rather unembellished, can summarize the radical approach mankind has had to take to survive and thrive throughout history. Perhaps the single most significant adaptation we have had to make in modern society is adjusting to the massive migration towards an online world dependent on the Internet. Some industries have adapted rather quickly. Others, like health care, are busy playing catch up – but there's no reason you should too. Today, I'll be giving you 10 tips on ways you can introduce yourself to the digital world of health care and boost your "online profile" in less than one day.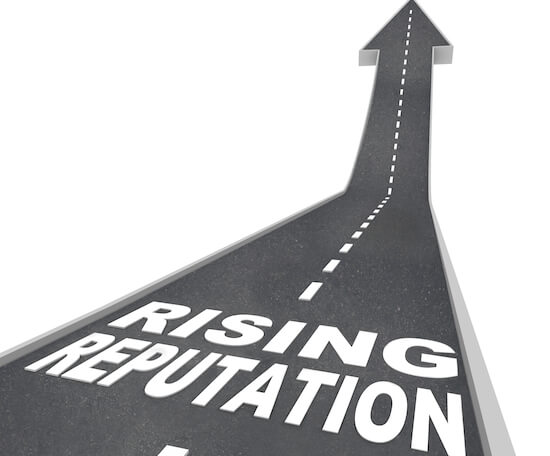 Everything is on the Internet these days. If you don't believe me, Google yourself and see what comes up. Do a little digging and I'll bet you find things you certainly didn't create yourself – some of which you didn't even know existed. There are many websites where patients can discuss you and your work with others entirely online without you even knowing about it. These types of sites are gaining momentum at an alarming rate. More importantly, they are becoming increasingly significant. The influence of online reviews has continued to skyrocket as readers continue to develop more trust in this type of digital review. Most agree these numbers will only continue to grow. Follow these suggestions to get yourself ahead of the pack and get your name out there! You cannot control what others are saying about you, but you CAN control the content YOU publish about yourself. It's ok to market yourself. You are a brand, and you are the CEO of your own brand.
79% of consumers now trust online reviews as much as personal recommendations – a substantial bump from the 72% mark in 2012. At the moment, most estimate that over 30% of Americans use online review websites when looking for a doctor
Many doctors, nurses, EMTs, and other health care professionals have avoided using social media or other web-based tools for a variety of reasons – none more common than the fear of violating regulations. However, there are several ways to use these resources to your advantage, without the risk of negative repercussions that could jeopardize your brand (Coming Soon: stay tuned for a similar post on how to manage and improve your online reputation). If you're still not sold that using social media and the internet to boost your online profile is worth it, take a look at these numbers:
These 10 tips listed below are painless and don't require much of your time. However, don't confuse the low-work rate with a low-result rate – I promise you will see drastic improvements in not only your online profile but your professional career as well.
1. Take Advantage of Twitter
Twitter is an incredibly popular social networking site that, when used properly, has proven to be an extremely valuable marketing tool. Many health care professionals use Twitter for personal use but are hesitant to take advantage of what Twitter can offer their professional life. Remember to exhibit a respectable, professional appearance – whether interacting on a social or business level. This includes your picture, bio, and what you are tweeting or how you are interacting with others. I would suggest setting your profile up how you want it and posting a few meaningful tweets before trying to build your list of followers. People are much more likely to follow if you have something to offer them. Once you gain followers, don't be afraid to interact with them – that's what the site is for!
Pay attention to the stories and hashtags that are trending, and adjust your tweets accordingly when necessary. Remember – tweet consistently, but not constantly. You want to provide your followers with valuable thoughts rather often, but do not overdo it. Who you follow is up to you. You can create lists and add certain people that you follow into one or more of your lists. Follow the industry leaders in your field and other helpful Twitter users. Tweet at them, respond to their tweets, ask questions, etc. Engage with them! Twitter's huge network gives you a great opportunity to communicate with patients and colleagues, don't be afraid to use it!
2. Use Facebook the right way
Everything I just mentioned about Twitter can apply to Facebook as well. I doubt any of you reading this are unfamiliar with Facebook, so I won't waste time telling you what it is. However, if you have a Facebook profile, don't be afraid to use it to your professional advantage. Engage with people in an appropriate, yet welcoming manner. People want to work with health care professionals they can relate to and with those who genuinely care about the well-being of their patients. I would highly recommend using a respectable, professional picture of yourself.
I understand many of you use Facebook for your social life and do not want to sacrifice that entirely for your professional life. If you do not want patients or colleagues to see certain pictures or videos, and don't want to take them down entirely, you don't have to – modifying your privacy settings will allow you to do both! This lets you control what part of your profile certain "lists" of friends can or cannot see. You can create these lists and place individual friends in one or more, which makes managing your privacy settings a much easier task.
Another way to use Facebook to your professional advantage is by joining Facebook groups and checking out Facebook Pages. These features can bring groups of people in your field together for a purpose or cause and allow you to interact with these people. Simply put, Facebook and Twitter are already two of the most powerful websites out there with millions of users – they've already done the hard part for you! It's up to you to take advantage of them – tap into their power to showcase your brand and what you represent! A study completed by the Master of Health Administration, that surveyed 1,500 hospitals and asked which social media platforms they currently have a presence on, found the following results:
| Facebook | Foursquare | Twitter | YouTube | LinkedIn | Blog |
| --- | --- | --- | --- | --- | --- |
| 84% | 74% | 64% | 48% | 43% | 12% |
3. Get a LinkedIn profile
LinkedIn is the world's largest professional social networking site. It is a place where you can display your resume, history, and biography online to the public. Spend a little extra time on here to make your profile as impressive and approachable as possible. Unlike Doximity (detailed below), LinkedIn is available to anyone, no matter what your specific profession may be. For more on the benefits of setting up a LinkedIn account.
4. Set up a Google+ page
Google+ takes the capability of sites like Facebook and Twitter and fuses them with the power of Google. Google's social channel allows you to communicate with others, post your own ideas, share other people's ideas, and much more. Google+ allows you to create "Circles," which essentially serves the same purpose as Facebook's "lists" feature. You can then manage which Circles of friends can see specific parts of your profile. As lists do for Facebook, Circles allow you to maintain both a social and professional presence on Google+.
If you have any interest in posting video webinars online or chatting with prospective patients or colleagues online, then Google Hangouts is one of the best options out there. Hangouts is Google's free chat messaging platform, that also allows you to converse with others via video calls. Click here in order to see what other features Google+ offers has to offer. If you already have a Google account, then setting up your Google+ profile is a quick, painless process that can do wonders for you and your brand.
UPDATE: Google has shut down Google+
5. Create a Doximity profile
Doximity is the premier social networking site for doctors. Although it is not available for all health care professions (it is primarily intended for physicians and nurse practitioners), it is an essential tool to those that apply. According to an article published in VentureBeat earlier this year, Doximity is currently being used by 35% of all doctors in the United States. Doximity is often referred to as a LinkedIn for doctors – although that name might not do it justice. On top of its social networking and connection abilities, Doximity also features a CME tool where you can earn CME credits, email/fax services, and much more. Getting yourself set up on Doximity is a great first step towards getting yourself online.
"Doximity will get doctors the answers they want faster, and more reliably, than a simple Google search. Doctors can ask a critical mass of their peers any number of questions ranging from drug interactions to specialist advice, and it points to the demand and hunger for specialized, vertical social networks that meet an unmet need."
6. Join a health care professional association
Another way of networking and marketing yourself is by joining a health care professional association, such as the American Medical Association (AMA) or the American Nursing Association (ANA). These associations can accommodate you in several different ways by connecting you with other members and keeping you informed. Certain associations may also provide other professional assistance, such as career opportunities and online medical certifications. On top of the more broad and larger associations, I would also suggest joining an association targeted more towards your specific field. The easiest way to find an association that suits you the best is to simply Google "your field + health care associations." Do a little research into certain associations and pick the one (or more) that appeals to you the most.
7. Start blogging
Boosting your online profile through blogging can be done in several different ways. In general, blogging is an opportunity for you to share your ideas, experiences, or thoughts with the public by producing and publishing content for them to see. Many health care professionals have their personal blogs that they are in complete control of. Several of them simply enjoy writing and blog purely for their own pleasure. However, having your own blog has the potential to be a very powerful marketing tool, as well.
There are several blogging platforms available that allow you to create your own blog in minutes. My personal favorite is WordPress (see 'Create your own personal website' section below for additional WordPress capabilities), although Blogger and Tumblr are also great options. Creating a blog is easier than ever, and can help you create long-term relationships with readers that lead to more referrals. When blogging, you need to be aware of what you are posting and understand what you publish online is a direct representation of yourself and your brand.
8. Guest post on other blogs
If creating and managing your own blog seems like too big of a pill for you to swallow, I would still suggest looking for opportunities to write a guest blog post. If you work in a hospital, medical center, or any healthcar- related institution, there is a good chance they have a company blog. Approach whoever is in charge of the blog and volunteer to write a guest post on a certain topic that would be published on the site. Don't worry if your company doesn't have a blog – there are plenty of options for you to write a guest post! LinkedIn is a great place to start; it has groups where sole purpose is to introduce bloggers who are looking for guest posts for their blog. Reach out to some of them and see if they are interested in posting your work on their blog (it might help to have your post already written so you can show them how awesome it is!). As I mentioned earlier though, blog posts are only as valuable as the content they offer – represent your brand in a manner you would be proud of.
9. Create your own personal website
Stay with me here. I know this may sound extreme, but it's not nearly as complicated as you might think it is – and is almost sure to impress. Jump on a domain registration service (I recommend GoDaddy) and register your own personal domain. Most domain names can be purchased for less than $13/year. Don't make your domain name too complicated. After that, it's up to you. You can design your website to be as plain or elaborate as you desire. I recommend using WordPress again to build your website. You could also combine your blog and your website into one domain (another thing I would recommend doing). WordPress will walk you through the process step by step – making the idea of creating a website easily achievable, even to those of you who aren't exactly tech-savvy. WordPress provides a wide variety of themes, both free and premium (paid), for you to choose from that practically design your website for you. Furthermore, they offer thousands of plugins that you can add to your website that allow you to expand the functionalities of your site, while sticking your own creative touch on it.
What I'm getting at is this – if you're sitting there thinking you have no idea how to create and operate a website, then immediately put an end to that thought. It is far simpler than you could imagine. The content you want to include on your website is totally up to you. However, the one section you must include is an 'About Me' page. Write a quick bio about yourself to help visitors learn more about you. This essentially acts as your "profile" on Doximity, LinkedIn, Facebook, etc. Also, don't forget to add links to all of your other profiles and accounts you've created. Don't be afraid to integrate them with each other to boost your entire online profile!
10. Set up an email list
Email is a great way for you to push out content to those who subscribe. You can use your website and other resources to build your list of subscribers – just like we do here at eMedCert. A few great options for email marketing tools are Aweber, MailChimp, and Feedburner. Once you have decided on the one that meets your needs, you can begin building your subscriber list and pushing out content! Sending your blog posts, weekly newsletters, and passing along interesting articles are just a few examples of the type of content you can send out to your fans! The better the content, the more likely they are to pass it along – thus building your online profile even more!
So there you have it. Ten separate routes you can take to get your name out there and boost your entire online profile. Give these a try – you won't regret it. You don't necessarily have to complete every one, although each will do nothing but help. If you have any questions or comments, don't hesitate to reach out! I, along with everyone at eMedCert, am here to help in any way possible. Either way, don't settle for merely being caught in the shuffle of the thousands of other health care professionals who aren't taking advantage of getting themselves online. Spend part of your day off, part of your weekend, or even just a few lunch breaks going through this list and introduce yourself to the online health care community. Take ownership of your online profile, I guarantee it will be worth every second. The choice is yours: adapt or die.
---
Electronic Medical Certification (eMedCert) provides healthcare professionals with convenient, credible, affordable, and user-friendly online certification courses. eMedCert provides a fully-online alternative to traditional ACLS, PALS, and BLS certifications and recertifications to help you advance your career without inconveniencing your work or lifestyle.
We want to make sure you have the best experience possible with our courses. If you need assistance or have any further questions about online healthcare certifications, connect with our team by sending us a message.
Sign up for your ACLS online course TODAY!