A look into the relationship between social media and health care through a variety of statistics that might surprise you.
---
Not many sensations have taken the world by storm quite as social media has in the last decade. The power of Facebook, Twitter, LinkedIn, and other social networking channels are revolutionizing the way you manage and market your career as a health care professional at an astronomical rate. More prominent names in health care are utilizing social media than ever before.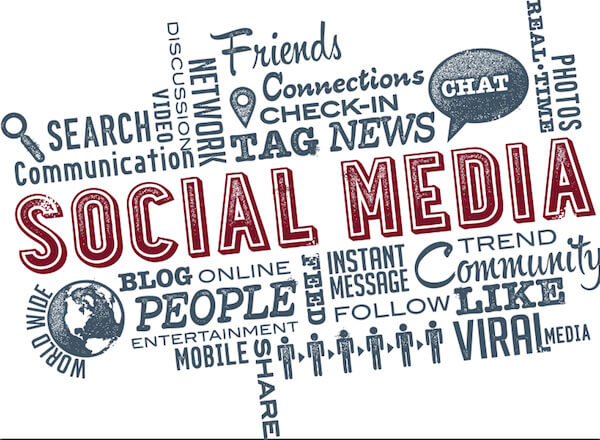 However, there is no denying the fact that the health care industry as a whole has been a bit more hesitant to tap into the potential of using social media for professional benefits. In an age where the Internet is now the go-to source for health care information, most hospitals and medical practices are relatively absent online. Rather than wondering why this is, I encourage you to take advantage of what others have failed to do and introduce yourself to the online world of health care. Believe me, after seeing the success that other individuals and programs have had with social media, the opportunity for you to get ahead of the curve is fading away rather quickly.
In case you need any extra motivation regarding the benefits of social media on health care, take a look at these 8 statistics that SHOW you how valuable it can be. Consider these statistics and how they can be applied to the way you enhance your life as a medical professional through the power of social media.
1. 41% of people said social media would affect their choice of a specific doctor, hospital, or medical facility
Why does this matter?
Social media is one of the most popular forms of communication for current and prospective patients. Having a presence on these sites not only gives you the ability to connect with these people, but it can also help improve their first impression of you.
Source: The Spark Report
---
2. 60% of doctors say that social media improves the quality of care delivered to patients
Why does this matter?
The fact that the majority of doctors believe social media improves the quality of care delivered to patients is encouraging. Social media is not only used for customers to communicate with other customers. Health care professionals can use social media to communicate with other health care professionals, and with their own patients, in order to provide the best care possible. As more medical professionals embrace social media, this number will only increase.
Source: The Spark Report
---
3. Health care professional's use of social media for job searching purposes has doubled since 2010
| | | |
| --- | --- | --- |
| 2010 | 2011 | 2013 |
| 21% | 31% | 42% |
Why does this matter?
This statistic shows yet another way social media can be utilized for your professional career – and in a big way. If you have experienced the struggle of finding a job, you know how stressful and time-consuming it can be. The ability to connect you with individuals or institutions with job opportunities via social networking channels can be a tremendous asset for your search. Social media is quickly becoming a widely accepted method for health care job searching.
Source: AMN Healthcare
---
4. 60% of physicians say their most popular activity on social media is following what colleagues are sharing and discussing
Why does this matter?
Social media is a valuable commodity for health care professionals, whether or not you create and share your own original content. In fact, many people choose to take a rather submissive approach when it comes to creating and commenting on content. There is a great deal of value in simply reading and analyzing the content created by others – as shown by this particular statistic.
---
5. Health care marketers use social media less often than other marketers
| | | |
| --- | --- | --- |
| | Healthcare | All |
| Facebook | 75% | 82% |
| Twitter | 70% | 78% |
| LinkedIn | 56% | 74% |
| Google+ | 23% | 39% |
Why does this matter?
This proves the general hesitancy of the health care industry to adopt social media into their marketing strategies. The highly regulated business of health care makes this uncertainty and doubt understandable. More importantly, though, it shows that while others are falling behind, you have a great opportunity to get ahead of the pack.
Source: Content Marketing Institution
---
6. 90% of adults aged 18-24 would trust medical information shared by others in their social media networks
Why does this matter?
Naturally, young adults are more inclined to use social media than their older counterparts (although the older generation is becoming increasingly more present). An astonishingly high number like this verifies how much value the younger generations place on social media. You have a great opportunity to gain their trust and build an authentic relationship with them – which in turn increases the likelihood that they will recommend you to others.
---
7. 60% of health care professionals enhanced their social profile in 2013
Why does this matter?
As I mentioned earlier, the opportunity for you to get ahead of the curve and take advantage of social media while others don't is quickly fading. Yes, the use of social media for career purposes is still widely unexploited by health care professionals. However, this statistic indicates more and more people are beginning to understand the benefits and are taking the initiative to improve their online profiles.
Source: AMN Healthcare
---
8. Within the first month of using social media, Mayo Clinic's podcast audience increased by 76,000 listeners
Why does this matter?
This is just one of many specific examples that give you an idea of the substantial impact social media can have on your career. Mayo Clinic already had a regular podcast available to listeners. By marketing their podcast through social media, they opened a variety of new possibilities, some of which led to a very sizable bump in the number of listeners. The fact that Mayo Clinic already had an established reputation and audience undoubtedly enhanced the impact their social media promotions made. Regardless of your current situation, however, there is no denying the potential for drastically improving your career as a health professional by properly utilizing the power of social media.
---
eMedCert is setting the standard for online medical certification courses. In this digital age, we are making it simple for medical professionals to keep up with their credentials while saving time and money. Learn more about getting your online ACLS Certifications, PALS Certifications, and BLS Certifications (and recertifications) on our website, https://emedcert.com/about.
Sign up for your ACLS online course TODAY!