We take a look at four of the best social networks for doctors and discuss how these valuable platforms can transform your practice.
---
Today, there are countless social networks available, each one seeming to be more specialized than the last. Social networks for doctors--platforms that are exclusively designed for physicians--offer a great platform for making connections, learning new things, and establishing yourself as an industry thought leader.
The social media boom that has grown increasingly popular over the past decade now continues to consume millions of people all over the world. If you still haven't accepted that it's here to stay, it's about time to do so. This isn't just a fad; it's a permanent component of many industries, including the medical industry. And as long as society continues to shift towards a digitally dependent culture, that's not going to change.
What is changing, however, is how social networks are being used. Originally, the vast majority of social media outlets were designed to attract individuals to use the platform for personal reasons. While these websites still dominate the social media space, we've seen a recent influx of social networks that cater to specific careers. For doctors, physician-only social networks are quickly becoming an invaluable resource. Generally, social media networks for doctors offer high-level, professional materials that are more difficult to find in larger networks, such as Facebook.
These online communities give doctors a resource to turn to for a number of professional purposes. The most obvious, of course, is the ability to communicate and collaborate with other physicians in an environment that is more secure than other social networks. Additionally, there are features that can do wonders for your career. From receiving CME credits to competing against peers for various rewards, the benefits go far beyond sending and receiving messages.
These features differ from site to site, and knowing what each one has to offer is crucial. This can be challenging without any background information on each platform, which makes it difficult to distinguish which options are right for you. Fortunately, that doesn't have to be the case for you – here are the best social networks for doctors, and the factors that set them apart.
When it comes to physician-only social networks, Doximity is the best of the best. Over 50% of U.S. physicians are verified Doximity members, making it the single largest community of doctors in the country. And when you consider the services and functionality this premier network offers, it's easy to see why. Doximity is perhaps the most mobile-friendly physician platform available, giving doctors the ability to instantly connect with their peers in an efficient, convenient manner that is both HIPAA-compliant and entirely secure. Members are also provided with their own fax number, which allows for digital faxes to be included in the roughly 15,000 thousand messages sent between members on a daily basis. This is also responsible for the astonishing 10 million physician-to-physician connections made possible through the Doximity network. On top of a fully functional social network, Doximity also offers the opportunity to receive CME credits for reading medical journals provided by the site.
All in all, it's easy to see why so many doctors have joined this social network. On their website, Doximity defines their vision as, "a future where medical communication is effortless – fast, simple, seamless, and secure." Not even 4 years old, Doximity is well on its way towards turning its vision into a reality.
The biggest threat to dethrone Doximity's status as the largest digital community for doctors comes from the social network SERMO. Exclusively for licensed physicians, SERMO is another outlet that allows doctors to communicate and collaborate with others in the industry. The main distinction that separates SERMO from Doximity is the level of anonymity available, as the majority of SERMO members choose to be anonymous when posting on the site. This degree of ambiguity certainly comes with its advantages, including the likelihood for physicians to be more open and honest when participating in the clinical discussion forums. Unlike Doximity, however, SERMO is not HIPAA-compliant; so while the anonymity aspect offers added comfort when posting, physicians do need to avoid identifying patients when posting on the network.
Regardless, there's no denying the fact that SERMO is among the very best social networks geared exclusively for physicians in the U.S. – and soon to be worldwide, as they plan to open their doors to doctors across the globe to add to their already impressive member base that exceeds 300,000 doctors.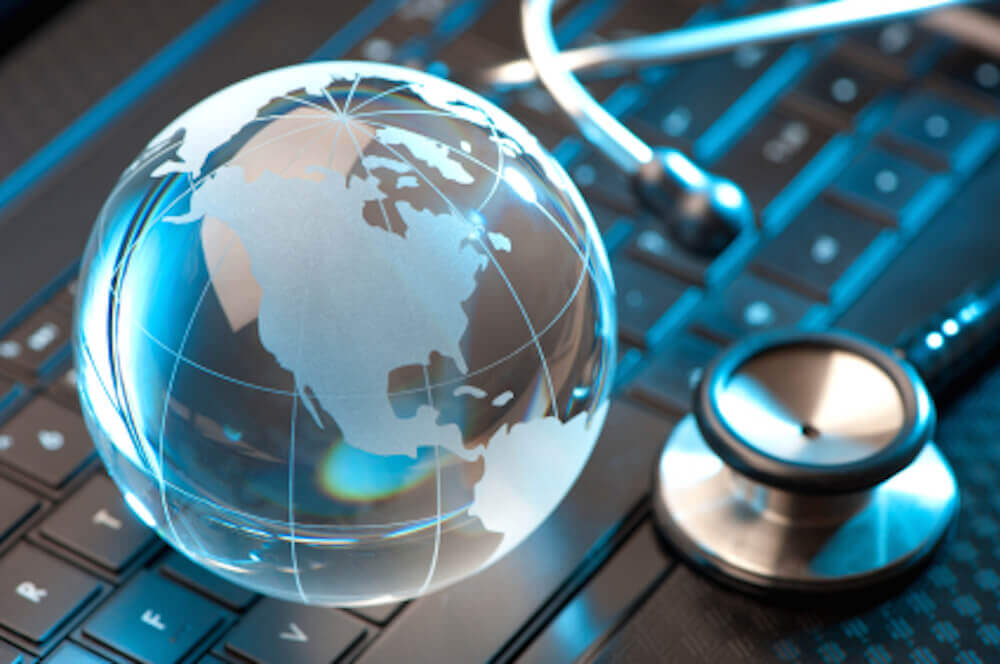 In simple terms, Figure 1 is Instagram for doctors. While other social networks for physicians focus on sending and receiving written messages, images and illustrations are the cornerstones of Figure 1. However, don't let this contrasting approach fool you – despite its differences, the photo-sharing app has rapidly gained traction since its launch in May of 2013. In just 2 short years, Figure 1 is now available in 19 countries, with over 150,000 users (as of summer 2014), and an average of 1.5 million views per day. Figure 1 is especially popular among medical students, where 30% of U.S. med students are now members of the Figure 1 community.
The image-based social network not only allows physicians to share pictures but also provides users with another channel to exchange valuable medical information with their peers. Communication between members is made easier by giving users the ability to create profiles for themselves and join groups pertaining to certain interests or institutions. While sharing and discussing images seems like a risky move, Figure 1 understands that patient privacy is a top priority for physicians and designed the platform accordingly. By and large, considering the visual-driven nature of the medical industry, it's easy to see the value of joining a photo-sharing network like Figure 1.
The oldest of the social networks mentioned in this list (launched in 2006), QuantiaMD has used its experience and innovative mindset to produce one of the best online resources doctors can utilize for collaboration and career development. According to their website, 1-in-3 U.S. physicians visit QuantiaMD to keep up with new medical information and learn from their colleagues. While some physician-only social networks offer anonymity, that is not the case with QuantiaMD, as members use their real names and institutions. That having been said, you are able to privately communicate with other users in secure discussions.
QuantiaMD also has several creative features that reward users with CME credits or "Q-Points" that can be redeemed for Amazon Gift Cards. For example, members can compete against their peers in the Monthly General Medicine Puzzle, the Monthly Cartoon Caption Contest, and by solving weekly clinical cases and image contests. If you're looking for an online community that offers doctors a healthy dose of valuable information mixed with friendly competition and entertainment, then QuantiaMD is the way to go.
These are just a few of the social media networks for doctors, some of which can have a major impact on your practice. By taking the time to compare the many different physician-centric social media platforms available, you can identify new opportunities for growth, networking, and education.
Check out more eMedCert articles regarding the connection between doctors and social media: