Discover 5 ways to achieve your nursing career advancement goals through education, mentorship, and specialized certifications courses.
---
Whether you're considering a career in nursing, studying to become a healthcare professional, or a nursing veteran, the desire to progress in your profession is often inevitable. Advancing your nursing career can lead to new job opportunities, greater earning potential, and increased job satisfaction.
Making a change in your career can be overwhelming and nursing career advancement is no different. You may be stuck trying to figure out where to start, how to supplement your resume, or where to turn to for guidance. Check out these 5 fool-proof ways to achieve your nursing advancement goals through education, mentorship, and specialized certifications courses.
Benefits of Nursing Career Advancement
While you may just be an ambitious person, advancing your nursing career has a number of benefits that can improve your wellbeing and professional life, including:
New job opportunities: If you're already an RN or BSN, you may be interested in pursuing new nursing opportunities, specializations, or leadership roles.
Increased pay: Advancing in nursing can lead to greater compensation opportunities and earning potential.
Job satisfaction: Nurses experiencing burnout or general dissatisfaction in their current jobs may find happiness in more advanced roles.
How to Advance Your Nursing Career
1. Get Your certifications
Some certifications are not only required for many nurses but can also help you pursue more specialized fields and higher-paying positions. ACLS, PALS, and BLS certifications are a requirement for many health professionals, including nurses who work in critical, urgent, or emergency care units and in senior care facilities. Here's a quick breakdown of each certification:
ACLS Certification: Advanced Cardiac Life Support training helps enhance life support skills, team dynamics, and basic drug therapy.
PALS Certification: Pediatric Advanced Life Support training teaches medical professionals life-saving care to infants and children.
BLS Certification: Basic Life Support training helps people learn to recognize life-threatening emergencies, provide CPR, and use an AED.
Because of the time-intensive nature of the healthcare industry, many medical professionals struggle to find time in their busy schedules to earn their certifications. Opting for online certification classes through eMedCert offers healthcare professionals a convenient and efficient way to earn their certifications and recertifications on their own time.
2. Consider a specialization
Specializing in a specific field can increase your level of expertise, improve your job prospects, and lead to more fulfilling work. Types of clinical specializations for practicing nurses include, but are not limited to:
Nurse Anesthetist (CRNA)
Family Nurse Practitioner (FNP)
Adult critical care (CCRN)
Pediatric critical care (CCRN)
Perioperative Nurse (Surgical/OR Nurse)
Progressive care (PCCN)
If you're interested in leadership roles, there are also certifications geared toward nursing managers, administrators, and executives through organizations like the American Organization for Nurse Leadership (AONL) and the American College of Healthcare Executives Nurses.
3. Network through professional organizations
It's all about who you know! Joining a professional nursing organization is essential for networking and landing new job opportunities. Not only will you meet other dedicated and passionate nurses that inspire you to advance your career, but you'll also have access to the latest advancements, techniques, and practices in your field. Popular national nursing organizations include:
American Nurses Association
National Student Nurses Association
National League for Nursing
National Black Nurses Association
National Associations of Hispanic Nurses
International Council of Nurses
Nurses in professional organizations often get invitations and discounts on healthcare conventions, continuing education courses, and employment assistance resources.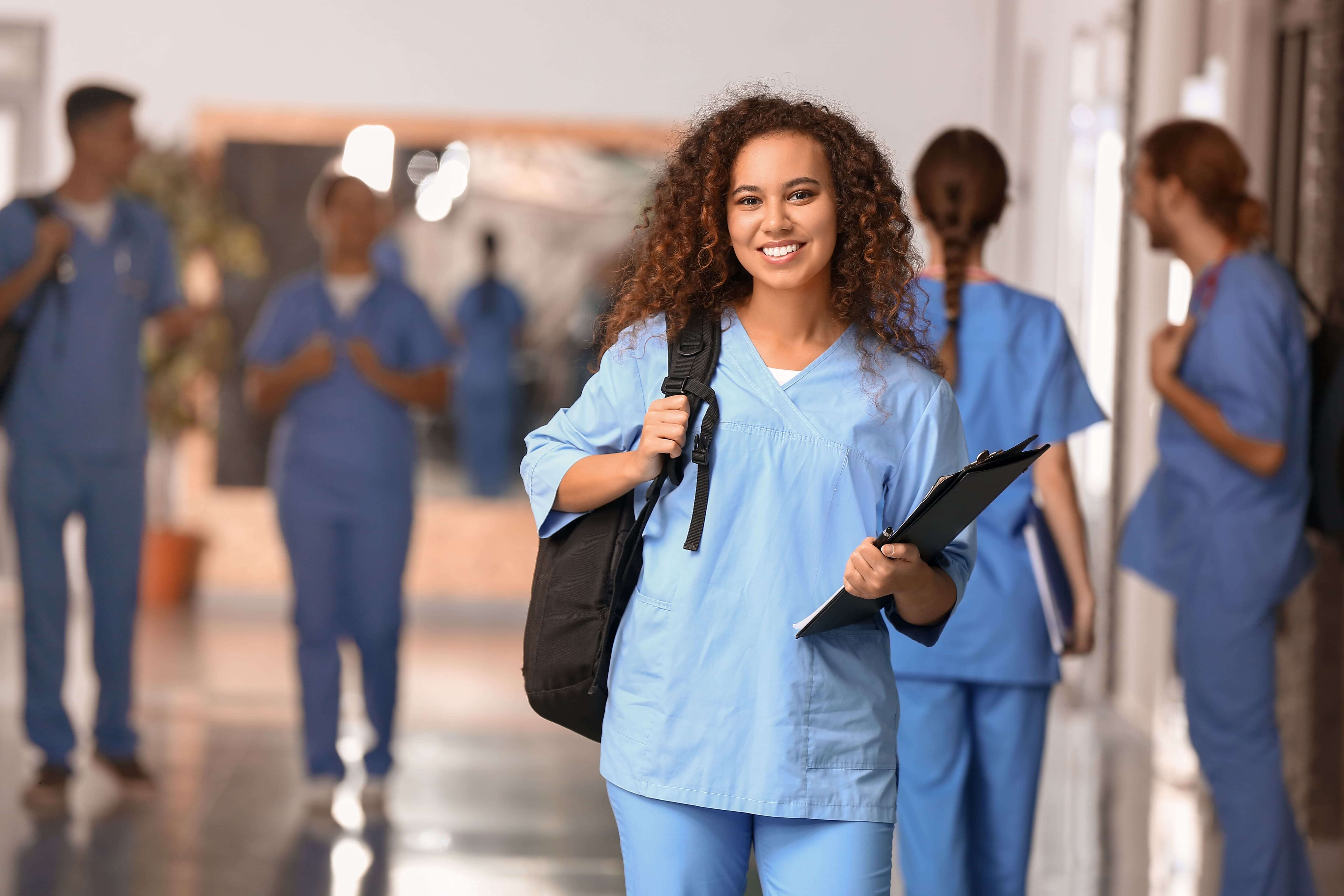 4. Find a mentor
In addition to joining a nursing organization, finding a trusted mentor is always a good option for those looking to advance their career. Seeking guidance from more experienced nurses can be extremely valuable in helping you manage both the professional and emotional difficulties of being in the healthcare industry.
"Patients and facilities benefit from shared expertise, the passing of institutional knowledge and the development of shared ideas that can improve health care outcomes and patient care," according to former President of NJSNA, Benjamin Evans, DNP, "Mentoring offers newer nurses a safe space to learn as they grow in their practice of nursing. Many times, mentees are more comfortable asking questions of a mentor."
Finding mentors who will invest in you can help advance your career, develop your leadership skills, and give you the support you need. Mentors can also provide professional references, networking opportunities, and resources that will be invaluable throughout your career.
5. Further your education
Reviewing your degree credentials and furthering your education is one of the most effective ways to advance your nursing career. Pursuing higher education can help you potentially earn a higher salary, increase your job opportunities, or specialize in your desired field. Common educational advancement paths include:
Bachelor of Science in Nursing (BSN): Boost your employment and advancement prospects.
Master of Science in Nursing (MSN): Qualifications for leadership, managerial, and teaching positions.
Doctor of Nursing Practice (DNP): Often required for nurse practitioners, nurse midwives, nurse anesthetists, and clinical nurse specialists.
Education is a significant component of landing many executive nursing positions. However, returning to school may not be a possibility for everyone for financial reasons. If this is the case for you, look into tuition reimbursement or government assistance programs to help you get started. For licensed RNs, a BSN can often be earned online.
Advance Your Nursing Career with eMedCert
Advancing your nursing career is a lifelong process that requires dedication, passion, and patience. Education, mentorship, and specialized certifications can help you climb the ladder in your career and in turn, help to positively impact more people.
Electronic Medical Certification (eMedCert) provides healthcare professionals with convenient, credible, affordable, and user-friendly online certification courses. eMedCert provides a fully-online alternative to traditional ACLS, PALS, and BLS certifications and recertifications to help you advance your nursing career without inconveniencing your work or lifestyle.
We want to make sure you have the best experience possible with our courses. If you need assistance or have any further questions about online healthcare certifications, connect with our team by sending us a message.