Have you decided to pursue a career in nursing, but are unsure what nursing specialty suits you best? We'll help you find which nursing specialties are ideal for you--and also decide which nursing specialties you might want to avoid.
---
Nurses work very hard. While nursing salaries are usually fair, nurses will inevitably need to work hard to earn their money. Nursing is a demanding job, which is precisely why it's important to choose a nursing specialty that you'll be able to sustain in the long term. Before you fully commit yourself to a path in nursing, you have some very important long-term decisions to make that will shape the future of your career. Answering these general questions can go a long way towards helping you decide which specific nursing specialty is best for you.
How much excitement can you handle?
Not all excitement is good excitement, especially not in professions where your responsibility is to care for people who could be battling life-threatening circumstances. There's a lot of adrenaline and emotion in many fields of nursing. You'll need to maintain your composure in very urgent situations. You might lose some of your patients, and that's a difficult thing to deal with. Make sure you can truly handle a high-stress nursing position before you accept one – these positions aren't for everyone, and they can be soul-crushing for people who are more on the sensitive side. Fortunately, there are more than one hundred nursing specialties available to choose from, with each specialty having various degrees of risk and excitement.
Are you passionate about working with children?
It takes a special kind of nurse to work with kids. A lot of people get into nursing specifically because they love children and want to help them get better. There are always heartbreaks and setbacks when working with ill or injured children, but the ability to keep a child in good spirits while they're going through difficult times can be an incredibly rewarding feeling. If your heart is set on helping as many children as possible, seek a job in pediatrics. Before beginning your work as a pediatric nurse, be sure to obtain your Pediatric Advanced Life Support (PALS) certification.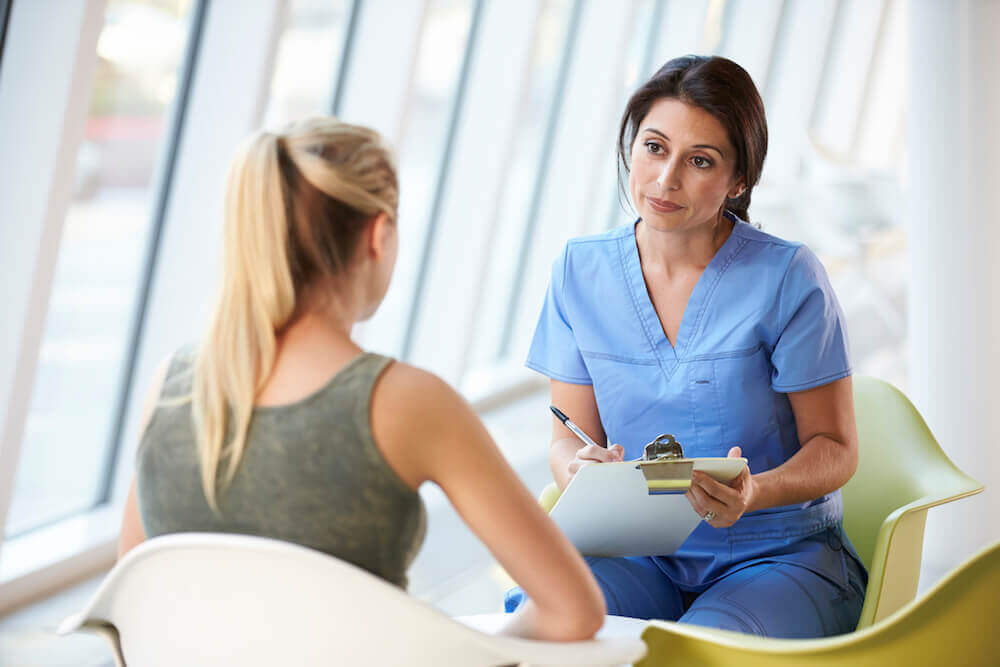 Are you a creature of habit?
A lot of nurses work long and/or erratic hours. It can be hard to create a balanced life around an unbalanced schedule. This can be a deal-breaker for many individuals considering a career in nursing. Fortunately, there are a few nursing specialties that will still allow you to work in nursing while keeping a relatively consistent work schedule. These positions, such as nursing jobs at a smaller doctor's office, will allow you to work regular hours and maintain a better work-life balance.
Do you prefer a desk job?
Nurses spend a lot of time on their feet in what can be a very physically demanding environment. Some nursing jobs take place primarily at a desk, which is perfect for those who don't do well standing for prolonged periods of time. Reviewing information and paperwork, as well as setting appointments, don't require a lot of hustle and bustle. If you prefer a slower-paced job and you're comfortable with computers and tech equipment, there's certainly a nursing position for you.
Do you know where to start?
Even if you think you know what you want, you might not be sure until you have some experience working in that environment. If you're still obtaining a nursing education without having decided on a specialty, you can look for internships or job shadowing opportunities in a variety of fields. The "try before you buy" method of deciding on a job can help you plan a better future.
Take as much time as you need to decide. Nursing is a serious career, and you want to make a decision that is right for you. No matter what nursing specialty you choose, you'll be helping people and making a living at the same time. Not many careers can offer the same promise.
---
Additional Articles on Nursing Careers:
For more information on our ACLS, PALS, and BLS certifications, submit your questions to us.
Sign up for your ACLS online course TODAY!