Whether you're already a nurse or are planning to become one, now is the time to consider these nursing professions that are currently highly in demand.
---
Working in any nursing profession is demanding and rewarding at the same time. With the field of nursing booming, the Bureau of Labor Statistics estimates that demand for nurses will increase by 25% in the next three to four years. Depending on the specialty, the demand for certain nursing professions can be even higher. What does this mean for nurses all over the US? It means that you will have no difficulty in finding a job and a satisfactory salary. If you are thinking of pursuing a nursing career, you will want to read about these 10 types of nursing professions that are currently in high demand.
1. Licensed Practical Nurse or LPN
To become a Licensed Practical Nurse, you will need a Practical Nursing Diploma without any additional certifications. This type of nursing profession carries out a wide array of tasks that range from cleaning wounds and assisting with bathing, to monitoring and reporting the patients' current status to physicians. An LPN can work in hospitals, nursing homes, correctional institutions, or assisted living homes.
2. Registered Nurse or RN
Those who aspire to become Registered Nurses will need a Professional Nursing Associate's Degree (ADN) or a Bachelor of Science in Nursing Degree (BSN). RNs' daily responsibilities include maintaining detailed and accurate records, administering treatments, recording observations, helping analyze results, and educating patients about managing their injury or illness. Registered Nurses can work in military bases, schools, physicians' offices, nursing care facilities, or community clinics.
3. Certified Nursing Assistant or CNA
Certified Nursing Assistants need to have a high school diploma, a post-secondary certificate as well as a CNA certificate. These nursing professionals offer basic support and take care of feeding, dressing, or bathing patients. CNAs don't perform diagnostic tests, draw blood, or administer medication. Their common responsibilities include recording patients' symptoms prior to a physical exam, transporting patients or helping them with walking or exercises, and monitoring changes in vital signs. Certified Nursing Assistants work in local hospitals, nursing facilities, doctor's offices, and clinics.
4. Cosmetic Nurse
Also known as Plastic Surgery Nurses, cosmetic nurses are practically RNs who specialize in certain cosmetic procedures like microdermabrasion, Botox injections, tattoo removal, chemical peels, and collagen replacement therapy. Cosmetic nurses are required to have a bachelor's degree as well as a state-issued Registered Nurse license. Aesthetic nurses offer assistance for improving the patient's appearance. The tasks can range from assisting in eliminating wrinkles, smoothing away aging signs, plumping lips, giving Botox injections, and improving imperfections. Cosmetic nurses can work in private hospitals, medical SPAs, surgery centers, or dermatology practices.
5. Neonatal Intensive Care Unit Nurse or NICU Nurse
In order to become a NICU you will need a Nursing Diploma, an Associate Degree in Nursing (AND), or Bachelor of Science in Nursing (BSN) as well as a Registered Nurse Certified in Neonatal Intensive Care (RNC-NIC) certification. This particular nursing profession focuses on treating prematurely-born infants. NICU nurses are required to soothe and comfort newborns, inform mothers about special care, administer medication prescribed by doctors, and employ advanced equipment to monitor the newborn's status. These professionals work in neonatal intensive care units, state or private hospitals, and clinics.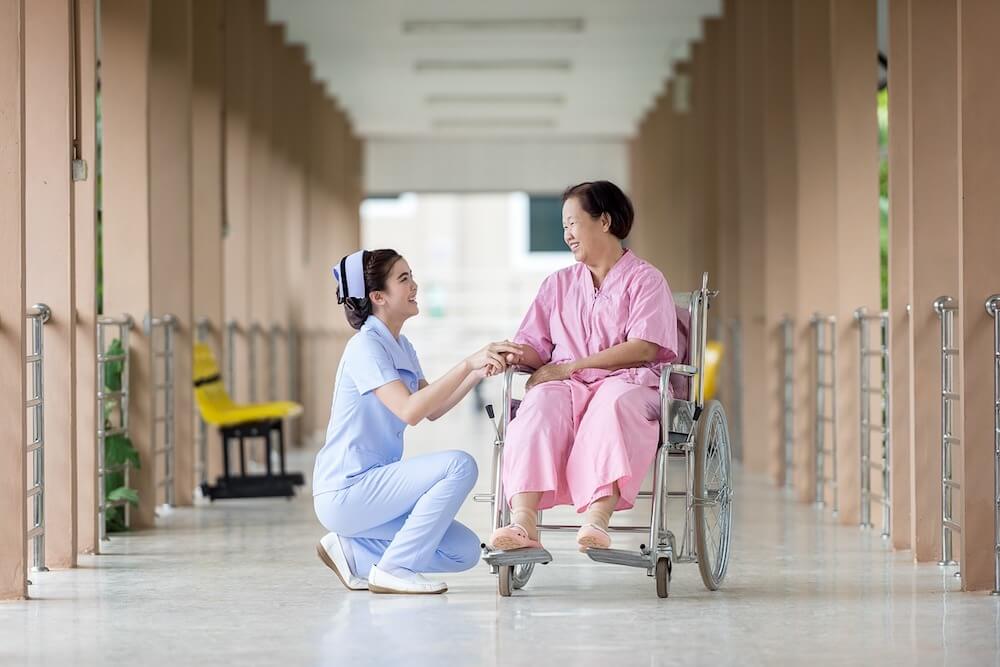 6. Pediatric Nurse
Pediatric nurses need an Associate Degree in Nursing (ADN) or Bachelor of Science in Nursing (BSN) as well as a Certified Pediatric Nurse (CPN) Certification. Pediatric nurses work and interact with children and teens. Their responsibilities include providing support to patients, informing the patient's family about treatments and special care required, recording symptoms and statistics, monitoring patient development, communicating with pediatricians, and administering medicine. Pediatric nurses can work in ambulatory care centers, skilled nursing homes, private practices, and hospitals.
7. Psychiatric Nurse Practitioner
If you want to become a Psychiatric Nurse Practitioner you will need a Graduate Degree as well as a Psychiatric Mental Health Nurse Practitioner Certification. Psychiatric Nurse Practitioners provide therapy, education, and care for patients who suffer from mental disorders or behavioral issues. The daily tasks of these professionals include maintaining medical reports, collaborating with psychiatrists and physicians, monitoring patients' condition and progress, administering treatments, and educating and informing the patients' families about the disorder and special care requirements. Psychiatric nurses can choose to specialize in different areas that range from children and adolescents to geriatric or substance abuse. These professionals can work in mental health facilities, community and home health organizations, schools, correctional facilities, and medical offices.
8. Certified Registered Nurse Anesthetist or CRNA
This career requires clinical training as well as a Bachelor of Science in Nursing (BSN) and a Master in Nurse Anesthesia (MNA). Certified Registered Nurse Anesthetists handle the entire anesthesia procedure by choosing the technique and dosage. They also monitor the patient's vital functions. As a result of the level of precision expected of them, these professionals spend a couple more years in school than other nurses. Their responsibilities include identifying potential risks, calculating precise dosages of medicines, communicating with patients before and after the procedure, and assessing the patient's responsiveness to the medicine. CRNAs work in general hospitals, private practices, and physician's offices.
9. Clinical Nurse Specialist or CNS
CNSs need a Master of Science in Nursing (MSN) Degree or Ph.D. as well as an Acute Care Nurse Practitioner Board Certified (ACNS-BC) certification. Clinical Nurse Specialists are consulted by medical professionals on various levels of care. Their common responsibilities include diagnosing illnesses, ordering tests, assessing results, treating injuries and diseases, advising nurses on patient care, and conducting physical exams. CNSs can choose between various specialization areas such as pediatrics, diabetes management, adult health, mental and psychiatric health, or gerontology. These nursing professionals work in colleges and universities, laboratories, hospitals, physicians' offices, and care centers.
10. Nurse Practitioner or NP
NPs are required to have a Master of Science in Nursing (MSN) Degree or alternative training that takes 2 – 3 years to finish. Nurse Practitioners are able to run medical practices without being supervised by a physician. Their daily tasks include managing patients with chronic medical issues, maintaining patient histories, performing physical exams, ordering tests and assessing results, diagnosing medical conditions, and prescribing medication. This type of nurse can specialize in different areas ranging from pediatrics and family practice to oncology, neo-natal, or psychiatric-mental health.
Conclusion
Clearly, there are many top-notch nursing professions available to choose from. If you are a nurse looking to continue or update your education to stay competitive in your field, check out eMedCert. Our online courses for ACLS, PALS, and BLS are designed for comprehensive learning and simplistic completion. Learn more on our website or contact us.