Here's every ACLS algorithm you need to be familiar with in order to pass your exam.
---
In order to pass your Advanced Cardiac Life Support (ACLS) Certification exam or get your ACLS recertification, it's crucial to have a firm understanding of the ACLS algorithms. There are many additional components you need to be familiar with for your ACLS exams, such as medications and ECGs, but memorizing the algorithms can go a long way towards your ability to answer a number of questions on your exam.
The ACLS Algorithms you should be familiar with are:
- Adult BLS Algorithm
- Adult Cardiac Arrest Algorithm
- Immediate Post-Cardiac Arrest Care Algorithm
- Acute Coronary Syndromes Algorithm
- Adult Bradycardia Algorithm
- Adult Tachycardia Algorithm
- Opioid-Associated Life-Threatening Emergency Algorithm
- Adult Suspected Stroke Algorithm
Studying your ACLS algorithms can be a stressful task; it's not easy to commit each one to memory. However, there are many tips and tricks to help expedite the process, and it's important to understand that everyone learns differently. Just because your colleague memorized the algorithms through mnemonic devices, doesn't mean that will work for you. Identify whether you learn best through visual, auditory, or kinesthetic methods – essentially whether you most relate to sight, sound, or touch – and utilize studying strategies that compliment your learning style.
If you are a visual learner, use note cards to quiz yourself. If you are an auditory learner, record yourself saying the algorithms out loud and then play it back to yourself. If you are a kinesthetic learner, write the algorithms down several times until you are familiar with them. These are just a few common suggestions you could use, the important thing is finding which works best for you.
No matter what method you use to study your ACLS algorithms, there's one thing you'll need to get started – the algorithms! We've decided to take care of that for you and post them here in one easy location.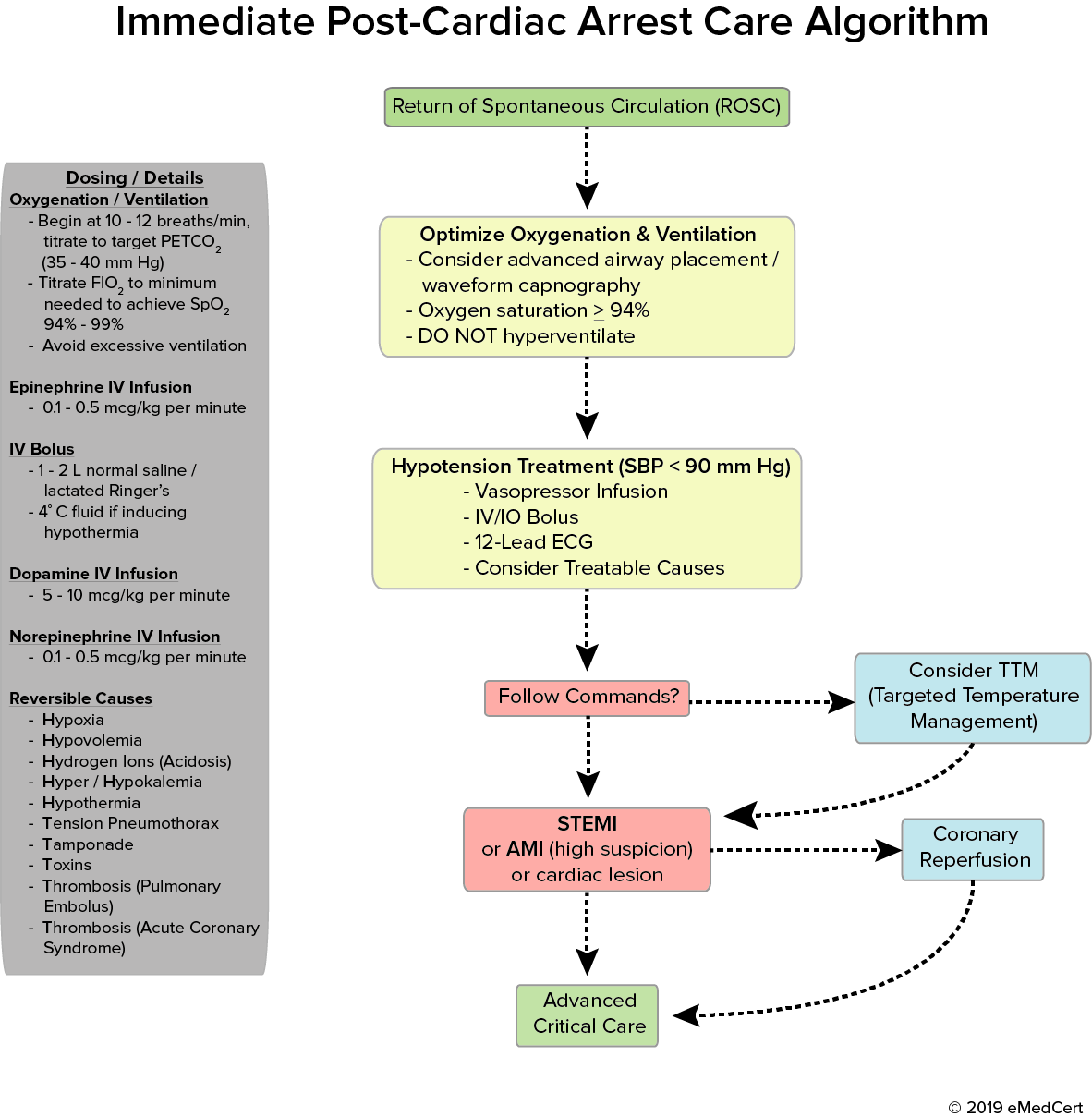 Check out a few more of our blog posts that will undoubtedly prepare you to knock your ACLS exam out of the park:
- How To Pass Your ACLS Certification Exam
- ACLS Practice Exam Questions and Answers
- How To Choose An Online ACLS Provider
Once you've got the ACLS algorithms down and are ready to proceed, feel free to check out our cost-friendly, 100% online ACLS courses!
Sign up for your ACLS online course TODAY!