Recommendations and reviews are not enough. Here's a checklist of questions to ask your new doctor to ensure they are the right choice for you.
---
Finding a new primary care doctor can be a stressful journey. Whatever the reason behind your new search may be, it is important to know what to look for in order to find the doctor who is right for you. Most of you are fortunate enough to have several options when considering new doctors. You're also blessed to have access to multiple resources that can advise you which route to take. However, those resources come with limitations that only allow them to offer guidance, rather than solutions. Recommendations and reviews from outside sources can only get you so far. It's important that you speak with your potential doctor directly in order to truly know if he or she is right for you.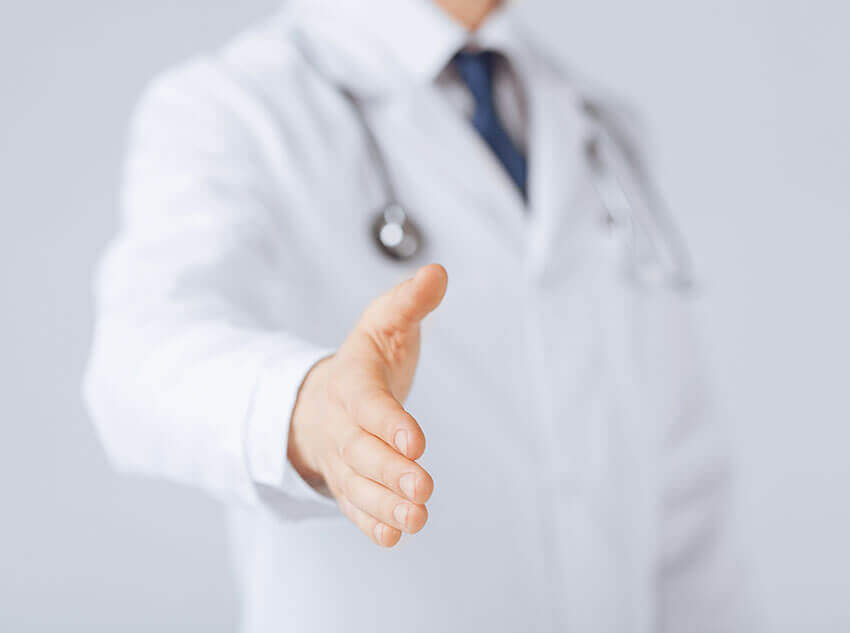 These days, finding a list of potential suitors is easier than ever. The first place you'll likely turn to for help is your insurance company - most of these companies will work with their clients to help locate doctors that accept their plan. You'll also probably look up and compare a few doctors on physician rating sites like HealthGrades and ZocDoc, which continue to gain traction to the point where they are now almost a customary step in any doctor search. As always, word-of-mouth recommendations from family, friends, or even your previous doctors will certainly provide help in your search. With all this available help, selecting a doctor that you feel is the best choice for you can be a relatively quick process – but don't make the mistake of thinking your search is complete.
All of these procedures are great in the sense that they filter your options by weeding out incompetent doctors, or doctors that do not meet your insurance restrictions. They simplify your search by limiting it to a number of doctors that theoretically will meet your needs. However, keep in mind that recommendations or online reviews, while helpful, are based entirely on a doctor's history with other patients, having practically nothing to do with you individually. These methods are limited in their inability to factor in your personal preferences. For instance, if one patient speaks favorably of their doctor, but prefers a doctor with a completely different style and personality than you do, their recommendation to you is fundamentally skewed by that lack of similar preference.
The type of doctor you prefer should have more influence on your search than advice from others. Many essential elements of positive doctor-patient relationships are contingent on your personal preferences. You instinctively work better with a specific type of person who possesses certain traits and characteristics that you correspond well with. Good communication, one of the most important aspects of your relationship, requires a sufficient level of trust and comfortability with one another; and there are types of personalities that you are naturally more capable of trusting and more comfortable with than others.
Therefore, being able to adequately communicate with your doctor is oftentimes more dependent on your personal preference than your doctors' qualifications or accolades. "If you meet someone that doesn't match your communication style, you should switch," says Dr. Harlan Krumholz, M.D. If a doctor does display certain traits that make you uneasy and hinder communication, does that mean they are a bad doctor? Of course not, but it does mean they might not be the right doctor for you personally.
The point I'm trying to make here is that although there are several methods to simplify the way you find a new doctor, it is important to not end your search until you actually meet the doctor you select. There is only so much you can learn about a person without actually meeting them. Take the time to get to know more about your doctor by speaking with them directly. And equally important, make sure that they are someone who you can work with.
The first meeting with a new primary care doctor is usually directed at you, as the doctor needs to learn about you so that he or she can best treat you. However, make sure to use this opportunity to do the same by asking questions to learn about your doctor. To help, here is a simple checklist of questions you should ask your new doctor upon meeting them for the first time.
Checklist Of Questions To Ask Physician During First Visit:
Are you board certified? What is your specialty?
Where did you go to medical school?
How long have you been a primary care physician?
What is your opinion on the patient-physician relationship?
How would you describe your communication style?
Do you encourage me to ask questions and express my opinion?
Do you take the time to consider my opinion and answer my questions in a way that I can understand?
Am I able to call you directly in case of an emergency?
How does your office handle emergencies if I cannot get ahold of you?
Am I able to call or email you with non-emergency questions? If so, how long should I expect to wait for a response?
How long should I expect to wait for an appointment after calling to schedule one?
If necessary, am I able to schedule a same-day appointment for urgent situations?
What days and hours do you see patients for non-emergency appointments?
Is this a group practice? Or should I expect to see you each time I visit?
If you are unavailable, whom should I expect to see?
If I need to seek a specialist, will you work with me to find the right person?
Do you work with a certain hospital?
Do you keep paper or electronic medical records?
Are you comfortable with me bringing a friend or family member with me to an appointment?
Do you provide post-visit reports that summarize what occurred, what was discussed, and what actions need to be taken after the visit?
Do you have an online resource with additional information?
Do you have any experience with _________? (Any specific issue or condition you may have)
It is also important for doctors and other medical professionals to continue their education while practicing. This ensures that they are up to date on best practices and this can improve their credentials with potential patients. If you are a healthcare professional looking to get certified or recertified in ACLS, PALS, or BLS - visit our website or send us a message.