The nursing shortage is already causing wide-sweeping effects on the healthcare industry. Finding solutions to the current nursing shortage will require cooperation and innovation from all members of the healthcare community.
---
The medical industry is currently facing a nursing staff shortage. With this trend expected to continue, the potential effects may be significant. Fortunately, some steps can be taken to address this issue and mitigate its impact.
In this article, you'll learn more about the current nursing shortage, and more importantly, how medical providers can play a valuable role in providing lasting solutions.
Understanding the Issue: Why Is There a Nursing Staff Shortage?
The nursing profession has long been recognized as a career with relatively good job security and growth opportunities. According to employment projections, the registered nurse (RN) workforce is expected to increase by 15% (438,100 jobs) between 2016 and 2026.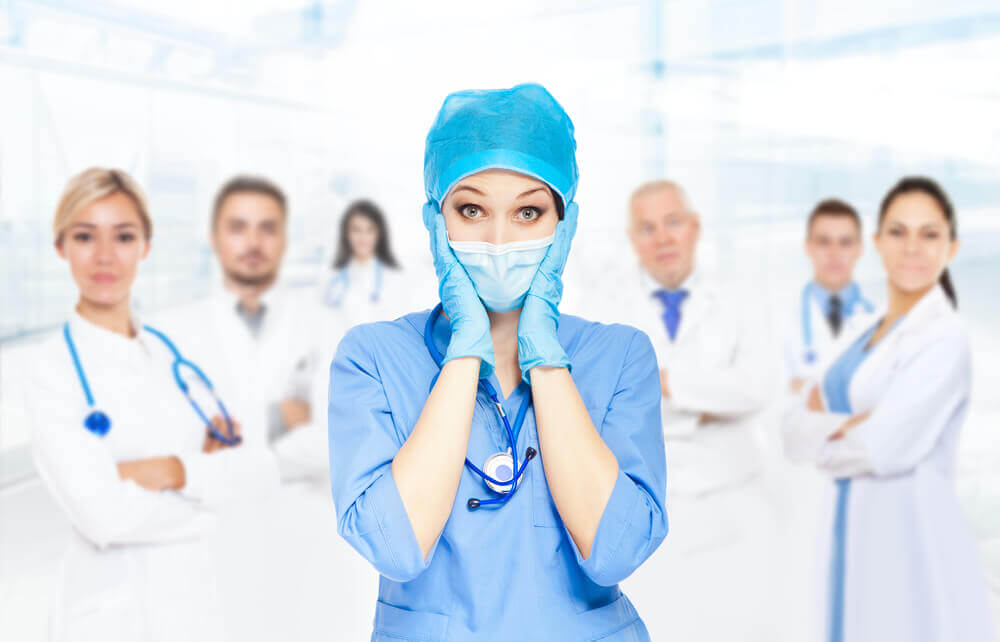 Despite this impressive projected 10-year growth, the nursing profession still appears to be on the verge of a personnel crisis. One major reason? Even before the current health crisis, there was an unprecedented number of RNs expected to retire over the next several years — as many as 1 million nurses by 2030. Based on this information, it's projected that an additional 203,700 nurses will be needed through 2026 to replace those who are retiring and fill newly created positions.
Additional reasons have been proposed for the current and future nursing shortage, including:
Nursing school enrollment is not able to grow fast enough nor keep up with future demands for the profession
A shortage of nursing school faculty, clinical sites, classroom space, and budget allocations, which was responsible for 75,000 qualified applicants being turned away from nursing programs in 2018
In a frustrating feed-forward mechanism, the growing nursing shortage is making life on the job much more challenging and stressful for RNs who are already employed. Without adequate staff, healthcare outcomes may suffer. This has been proposed to be a major factor driving burnout, decreased job satisfaction, and high turnover within the nursing profession.
It's difficult to imagine a more challenging time for there to be a nursing shortage, because of aging baby boomers — many of whom are nurses themselves. For example, in 2015, Americans older than 65 accounted for nearly 15% of the population. By 2050, the number of Americans aged 65-plus is expected to be 83.7 million, almost double what it was in 2012.
These changing demographics of our country signify an even greater demand for nursing — which, as we've seen by now, is a profession already experiencing staffing challenges. While nursing shortage solutions might be difficult to effectively formulate, increasing our current supply of qualified nurses is clearly a crucial need.
What Medical Providers and Training Schools Can Do to Address the Nursing Shortage
Medical settings of all types — including hospitals, home health agencies, schools, community outreach programs, and outpatient clinics ­— require high-quality, well-trained, and knowledgeable RN staff to operate, optimize revenue and maximize patient outcomes.
To attract and retain desirable personnel — as well as draw qualified individuals into the field — health care providers, medical organizations, and nursing schools should consider the following strategies:
Make improvements in workflow and organization, which shows RNs they are highly valued. Improvements may include changes in information technology, organizational culture and leadership, and workspace design and aesthetics.
Create, advocate, and implement statewide initiatives to provide fellowships and loan forgiveness for RNs — especially those who agree to teach following graduation.
Minimize the barrier to access for potential candidates of baccalaureate and graduate RN programs.
Establish strategic partnerships with organizations such as the United States Department of Veterans Affairs to expand nursing school capacity, resources, and opportunities.
Invest in television commercials, social media campaigns, and other channels that foster recruitment and engagement.
Encourage RNs and others to promote the profession.
RNs are essential caretakers in the medical field. A shortage of qualified nursing professionals will likely affect every area of the healthcare industry. Physicians, patients, family members and nurses themselves can expect to feel the impact.
Employers, providers, public health officials, local and state representatives, and nursing school faculties must do what they can to encourage more men and women to enter this promising and rewarding field. Nursing crisis solutions are out there, but they will require a collaborative effort.
---
If you choose to enter the medical field, it is important (and mandatory in most cases) to stay current with your education and practices. Most certifications expire every two years. Don't let credentials get in the way of your career - eMedCert makes it easy to keep up with necessary nursing certifications like ACLS, PALS, and BLS. We provide modern online certification and recertification courses. To learn more, visit our website or send us a message.