Online PALS recertification courses are a quick, convenient way to stay compliant with your Pediatric Advanced Life Support requirements. Continue reading to see the 7 main benefits of obtaining your PALS recertification online
---
Pediatric Advanced Life Support (PALS) consists of a particular set of skills and procedures that are used by those working in emergency environments with children. The majority of hospitals and medical practices require certain staff members to pass a course that allows them to receive their PALS certification. On top of the initial completion of a PALS certification course, you must complete a PALS recertification course every two years in order to retain your certification.
In the past, all forms of PALS recertification courses required applicants to attend an in-person, instructor-directed class over the course of two days. These traditional courses can often be time-consuming, more expensive, and can be a bit redundant. Thus, they weren't a good fit for those working in the healthcare field, which is generally known to be a very high-paced environment.
Fortunately, many medical institutions now allow employees to receive their recertification online. While it's always a good idea to check with your employer in order to ensure that they accept online recertification, it is likely that an online PALS recertification course is your best bet.
There are many advantages to receiving your PALS recertification online that make it an excellent alternative to the classroom-based model. Below are the top 7 reasons why online PALS recertification courses are the best way to receive your certification.
1. Work At Your Own Pace
The traditional in-person approach to Pediatric Advanced Life Support courses struggles to accommodate the assortment of learning styles and experience levels present in the classroom. As a student, it can be difficult to fully absorb the material when in a rigorous classroom environment. However, with an online PALS course, you set the pace, and you decide how you learn.
At eMedert, we offer fully online PALS recertification classes. With this course, you will have the flexibility you need to work within your busy schedule. You have the option to start and stop your training at any point--returning back to it when you have the time. You can also take the time to absorb the information at your own pace in order to ensure full retention.
2. Less Repetitive and Monotonous
Additionally, online PALS courses severely reduce the repetitiveness and monotony that can be present in an instructor-led course. Particularly with recertification courses, you may find that you are already reasonably familiar with the material. Thus, it can be repetitive, and it can almost feel like a waste of your time to take a lengthy in-person recertification course.
Note that online courses don't require you to waste time learning material you already know. In fact, if you are confident that you don't need any refreshment, you are often able to simply sign up and begin your exam without any unnecessary instruction.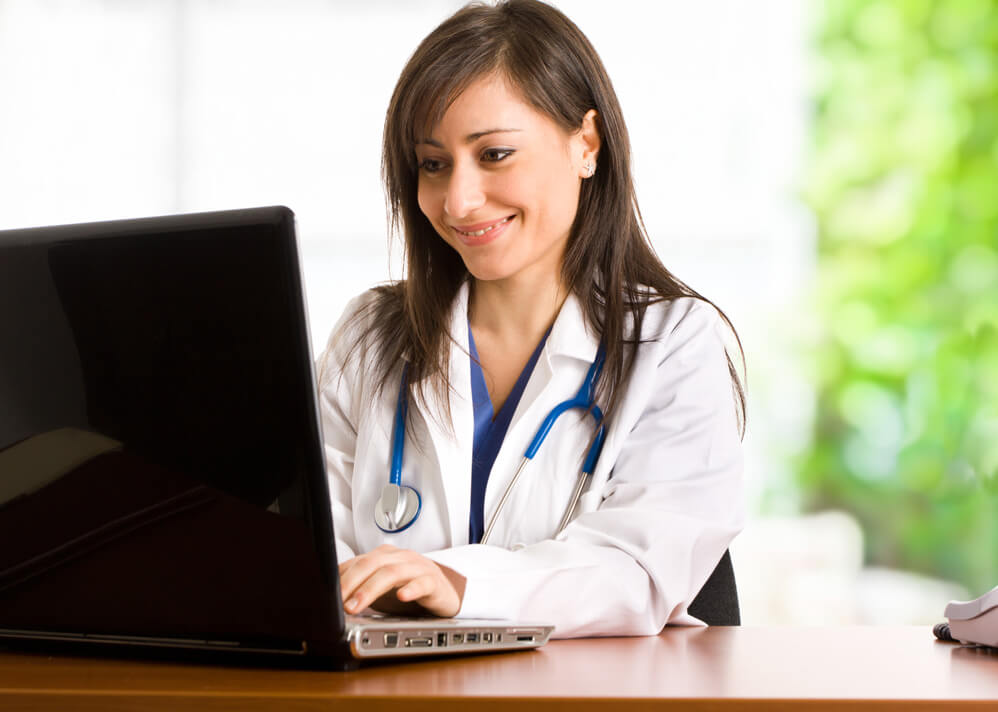 3. Set Your Own Schedule
Free time is a scarcity for most of us. Finding an in-person PALS course at a specific time and date to meet the needs of your busy schedule can be a daunting task.
However, it is extremely easy to fit an online course into your schedule. Our online courses are available 24 hours a day, 7 days a week. From the time you register to when you pass your exam, you can complete your online PALS course on your time, at your own pace.
4. Save Time
According to their website, the American Heart Association's (AHA) PALS class is a two-day course that takes "13 hours 30 minutes, plus additional time for breaks and lunch." In addition, it's important to keep in mind that you must also make time in your schedule for commuting to and from the course.
Online PALS recertification courses, on the other hand, can be completed in as little as 1-2 hours. It's not necessary to spend multiple days on your PALS recertification. Rather, spend your time the way you want, and obtain your PALS recertification from the comfort of your own home on your own schedule.
5. Save Money
All sites that offer an online PALS recertification course will differ in terms of their pricing. However, almost all online courses will offer a cheaper price than their classroom-based counterparts.
It's important to make sure the website you use to complete your recertification adheres to the latest AHA Standards and is accepted by your employer before purchasing. In addition, online courses should accommodate you if your employer will not accept an online course. At eMedCert, we offer a 100% Money-Back Guarantee should any problems arise during your course.
6. Complete From Any Location
Another factor that contributes to the convenient flexibility of online PALS courses is the fact that it can be completed from any location. All you need is an Internet connection and a computer, tablet, or mobile phone.
You can take your course at work, at home, or wherever else you want. With eMedCert, there are no location restrictions when taking your PALS course online. This is a huge benefit for busy professionals working in healthcare.
7. Less Stress
Due to the hassle-free signup, the ability to personalize your instruction, and the absence of restrictions regarding when to take your course, there are significantly lower stress levels associated with online PALS recertification courses.
In addition to the simplicity surrounding matters outside of the material and exam itself, taking (and passing) the actual course tends to be more relaxed as well. This is not to say the material is easier. You'll be learning the same procedures and techniques taught in traditional PALS courses. However, the typical pressure, time constraints, and nuisances that accompany any classroom-based model are eliminated when you can work when you want, where you want, and how you want.
Don't let getting your PALS recertification be another headache that adds to the complexity of your already hectic schedule. Embrace the convenience of an online PALS recertification course from the comfort of your own home.
For more information on the courses we offer, visit our website or reach out to us.
Sign up for your PALS online course TODAY!