Becoming a registered nurse (RN) can be an incredibly rewarding career path. In addition to having a job that is seemingly always in demand (no matter where you might live), you can have a positive impact on other people's well-being, allowing them to live happier, healthier, and longer lives.
---
Nurses, in many ways, are the backbone of our broader medical industry. Nurses are necessary for a wide variety of medical functions and, unsurprisingly, there are currently nearly 3 million registered nurses in the United States alone.
Part of being a nurse—whether working in the emergency room (ER), intensive care units, or anywhere else—is obtaining the appropriate certifications. Nursing certifications help protect both you and your employer from legal liabilities and also help ensure that you have the skills and knowledge needed to respond to various situations.
In this article, we will discuss what you need to know about the certifications required for working as an ER nurse. By making sure all your certifications are properly obtained and are completely up to date, you will be in a position to pursue a very fulfilling career as a nurse.
The Basics: Becoming a Registered Nurse
Most nurses will need to begin their career by earning a Bachelor's Degree, usually in nursing or some related field. The average nurse will require six years of education before they can begin practicing. Once you have earned your degree, you will then need to earn your "Registered Nurse" status, which requires passing the NCLEX-RN exam. These requirements apply to virtually all practicing nurses, whether they are working in a hospital or not. About 60 percent of nurses work in hospitals.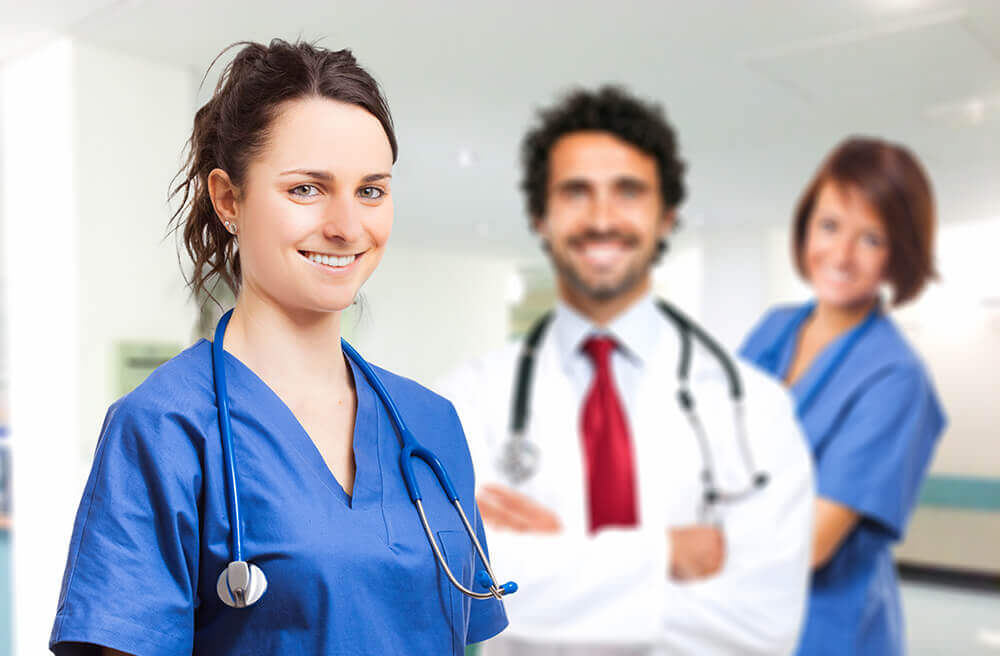 Following the NCLEX-RN, you can then apply for emergency nursing certification. This certification is issued by an organization known as the Board of Certification for Emergency Nursing (BCEN). Obtaining emergency nursing status, rather than just general status, will be very important because emergency nurses usually need to act very quickly and have a much broader set of skills.
There are multiple other varieties of specialized nursing certificates available as well. In addition to becoming a certified emergency nurse (CEN), you could also potentially become a certified pediatric emergency nurse, a certified flight registered nurse, or a critical care ground transportation nurse. Each of these individuals will need to know how to address the unique variables that relate to their specific work environment.
Below, we will discuss three of the most important certifications that nurses may need to obtain: ACLS, PALS, and BLS.
Basic Life Support, Advanced Cardiac Life Support, and Pediatric Advanced Life Support
Before you can begin working as a registered nurse in any capacity, you will need to receive Basic Life Support (BLS) training and pass the corresponding exam. BLS courses primarily focus on how to properly administer CPR. They also focus on other life-saving procedures, such as using an AED, understanding the AHA's chain of survival, using ventilators, removing obstructions from airways, and other important processes. Because this specific certification will be required for all RNs, you should obtain a BLS certification as soon as you possibly can.
Once you have obtained a BLS certification, you may also need to obtain either an ACLS or a PALS certification as well. ACLS, which stands for Advanced Cardiac Life Support, is an important extension of BLS training that will be required for most nurses working with adults in the ER or related intensive care units. ACLS courses will cover skills such as recognizing signs of cardiac arrest, advanced airway management techniques, essential pharmacology, and other crucial skills.
Pediatric Advanced Life Support, also known as PALS, will be required for all nurses who are working in the pediatric intensive care units. These courses will be structurally similar to the ACLS courses mentioned above but will specifically focus on how to treat children and infants. Additional topics such as shock treatment, arrhythmias, and accelerated interventions will all be addressed as well.
Each of these certifications - ACLS, PALS, and BLS - will need to be renewed every two years. Bundling multiple certifications together can help you potentially save money.
Can PALS and ACLS Certifications be Obtained Online?
Obtaining the certifications mentioned above will be crucial for a career as a nurse working in the emergency room or in the intensive care unit. Traditionally, these certifications were obtained via an in-person course. However, recently, many nurses (and other medical professionals) have begun obtaining their certifications via online providers.
With each passing year, more and more hospitals accept online BLS, ACLS, and PALS certifications. These courses cover all of the same material you'd see in an in-person class and will also include a corresponding exam. Additionally, in the rare event that your card is not accepted, all reputable online providers will offer a complete course refund.
By choosing to complete your nursing certifications online, you will be able to work at your own pace and study in a much more efficient way. Furthermore, these courses are usually quite a bit more affordable than traditional in-person courses. Among leading providers, the cost breakdown is as follows: $169 for an ACLS certification, $169 for a PALS certification, and $90 for a BLS certification. For renewal options, the cost breakdown is as follows: $119 for an ACLS recertification, $119 for a PALS recertification, and $60 for a BLS recertification. There will usually be significant discounts for bundling these courses together.
Conclusion
Certifications help ensure that ER nurses have the proper skills and knowledge needed to save lives. Once you have become a registered nurse, you will then need to complete BLS training and, in most cases, also obtain an ACLS or a PALS certification. If you are unsure which certifications currently apply to you, be sure to speak with your current or prospective employer.
If you are a nurse looking to get your ACLS, PALS, or BLS certification online - check out eMedCert. For more information, visit our website or contact us.