Wondering how to become ACLS certified? Learn how to register, get your online certification, and receive your proof of completion in this step-by-step guide. Learn more!
---
The Advanced Cardiac Life Support (ACLS) course is an important course that can potentially help save people's lives. The course—which is required for many nurses, doctors, emergency responders, and other medical professionals—covers key skills such as administering CPR and identifying signs of cardiac arrest.
With an ACLS certification, you will be able to pursue a variety of professions within the medical industry. In some situations, you might be allowed 3 to 6 months after becoming employed before you need to obtain your certification. However, generally speaking, it is a good idea to obtain ACLS certification as soon as you begin applying for jobs within the industry.
While many people know that having an ACLS certification is important, they might find themselves wondering how to become ACLS certified. Currently, there are many different ACLS certification options available, including online programs such as eMedCert.
In this article, we will discuss the most important things to know about how to become ACLS certified. By taking the time to understand this process and the details involved, you can continue pursuing an important career as a healthcare provider or emergency responder.
Step One: Determine if You Need to be ACLS Certified
There are many different certifications that apply to medical professionals, which is why people are often confused about whether they need to become ACLS certified. Generally speaking, all medical professionals working in either critical care units or emergency units will be required to obtain an ACLS certification. This includes all doctors, nurses, emergency responders, and other individuals who are likely to be around people in need of critical care.
Individuals specializing in treating children may also be required to obtain Pediatric Advanced Life Support training, also known as PALS. Beyond the medical field, and ACLS certification might also be required for professionals such as teachers, police officers, firefighters, and dentists. If you are unsure whether this applies to you, be sure to speak to your employer.
Step Two: Make Sure You Have Obtained a BLS Certification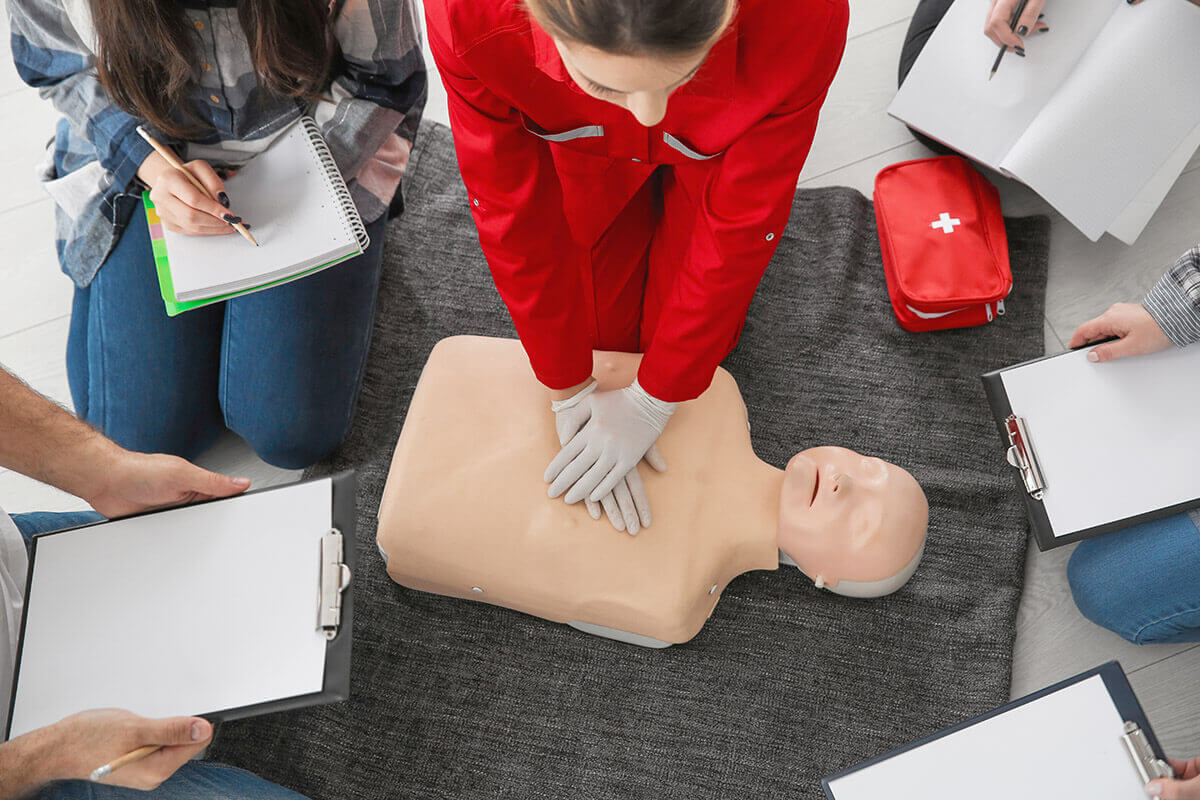 Before obtaining an ACLS certification, you will likely also need to have Basic Life Support (BLS) training. Like ACLS certifications, a BLS certification or BLS recertification can typically be obtained online. During this training, you will be tested on your knowledge of crucial skills, such as CPR, AED use, recognizing heart problems, airway management, and the associated pharmacology. These topics will all come up again during your ACLS training, meaning it will be crucial to not only pass the course but also retain the information.
Step Three: Decide if You Want to Take an Online ACLS Certification Course
Once you are finally ready to take and pass the ACLS exam, you will then need to determine whether you need the initial ACLS certification course or if an online ACLS renewal course makes the most sense for you. There are quite a few reasons online ACLS certifications have become especially popular over the past few years. The self-guided online courses are usually less expensive, more convenient, and can be completed at your own pace. Additionally, in early 2020, these courses offer a safe alternative to individuals trying to maintain social distancing requirements.
Step Four: Register for an ACLS Certification Course
Before taking the ACLS course, you will need to register with whichever provider you choose to work with. At eMedCert, registration is very easy and can be completed in just a few minutes. Once you have registered and have made the corresponding payment, you will be able to begin the course immediately.
Step Five: Complete All e-Learning Modules
The eMedCert online ACLS certification course can be completed entirely online. The course includes more than 80 pages of material that is conveniently divided into 14 core sections. Each of these sections will help you learn about distinctive life-saving skills that you are likely to use at least once over the course of your medical career. The material is based on the 2015 AHA guidelines, which is the most recent version of the guidelines currently available.
Step Six: Review All Materials and Study for Exam
Once you have completed the learning modules, it is a good idea to spend a little bit of time reviewing all materials, especially the materials that you found to be the most challenging or confusing. Studying with a group, making flashcards, or writing notes about the course by hand will help make it much easier to retain the information. By spending just one additional hour preparing for the actual course, you will be much more likely to pass the course on your first try.
Additional ACLS Study Material:
Step Seven: Take (and Pass) the ACLS Certification Course
After reviewing all of the associated materials, you will finally be ready to take the exam. The online ACLS certification exam consists of 50 questions. In order to pass, you will need to answer at least 40 questions (80 percent) correctly. If you do not pass the exam on your first try, don't worry—you are given an unlimited amount of attempts to take the exam until you receive a passing score.
Step Eight: Receive Proof of Completion
Upon passing the ACLS certification exam, you will have earned your certification and the right to pursue various different medical professions. After passing, you will immediately receive a digital certificate of completion which you can then forward to any necessary parties. You will also receive a wallet-sized certification card, which typically will arrive in the mail in 2-5 business days.
Step Nine: Renew ACLS Certification Every Two Years
Maintaining the skills you obtained during the certification course will be important, which is why you will need to renew your ACLS certification at least once every two years. The online ACLS recertification course will require less time and is also more affordable. Both the initial course and all subsequent courses will enable you to earn continuing education credits (8 credits the first time, 4 credits for renewal).
Conclusion - Becoming ACLS Certified
If you are wondering how to obtain an ACLS certification, the process is likely much easier than you initially assumed. By working with a qualified online certification partner, like eMedCert, you can quickly obtain the certification you need. For more information or for questions about getting your ACLS, PALS, or BLS certification, visit https://emedcert.com/ or send us a message today.
Sign up for your ACLS online course TODAY!