Learning to cope with stress in healthcare careers is an increasingly essential skill amidst COVID-19. Discover how to identify occupational burnout and manage stress levels as a medical provider with these 6 tips.
---
Although careers in the medical field are often accompanied by an anticipated level of stress, the pandemic has added an additional layer of pressure for healthcare professionals. Long shifts, overcrowded ICU units, long-term separation from loved ones, and extended exposure to loss and trauma are drastically increasing stress in healthcare workers. Many of these providers are experiencing the effects of post-traumatic stress disorder (PTSD), compassion fatigue, and occupational burnout syndrome. In order to cope with these circumstances, managing stress in healthcare workers has become a top priority.
While a career in healthcare can be fulfilling and noble work, it can also require a great deal of physical, emotional, and mental stamina. Managing stress is essential for maintaining good health and ensuring optimal job performance and satisfaction. Here's how to identify and manage occupational burnout with a few simple tips to lighten the load of healthcare workers.
Identifying Occupational Burnout
Occupational burnout is a state of emotional, physical, and mental exhaustion caused by excessive and prolonged work-related stress. It occurs when people feel overwhelmed, emotionally drained, and unable to meet the demands of day-to-day life on top of their careers. Due to the demanding nature of the profession, stress in healthcare workers is extremely common and providers are more prone to occupational burnout.
Although stress may appear to be a fairly common and harmless issue, it can lead to poor job performance and health problems, neither of which are conducive to the high-stakes demands of healthcare. Stressed-out employees are 63% more likely to take a sick day and 2.6 times as likely to actively seek other jobs. Even if these employees do choose to stay, they typically have 13% lower confidence in their job performance.
Identifying the symptoms of burnout may seem straightforward, but sometimes it can be difficult to recognize when it's time to take a step back. Common signs of burnout include:
Mental and physical exhaustion
Loss of motivation
Inability to honor commitments & obligations
Moodiness and impatience
Emotional detachment
Unhealthy eating patterns (eating too much or too little)
Feeling unappreciated, hopeless and pessimistic
Isolation
Job performance inefficiency
Disturbed sleep patterns (sleeping too much or too little)
Trouble concentrating
Lowered immunity and physical health problems
It should be noted that symptoms of occupational burnout can often present as depression and anxiety. Research shows that burnout and depression symptoms tend to cluster together and develop in tandem; meaning that those experiencing depression are more likely to experience burnout and vice versa. Prioritizing mental health is the first and most important step to managing occupational stress.
6 Tips for Managing Stress in Healthcare Workers
Witnessing life-threatening events as a healthcare worker can be traumatic, but it affects everyone differently. In more severe cases such as acute stress disorder, PTSD, or secondary traumatic stress, more intense professional treatment may be needed. In some cases such as compassion fatigue and burnout, you can manage the stress on your own to reduce associated negative health and behavioral outcomes. Here are 6 stress management tips for healthcare workers:
1. Talk to a Co-Worker
The first step to managing stress is knowing that you're not in this alone. Build a support system of people to lean on for emotional support or picking up the slack at home when work gets to be too much. Speaking to someone who understands the pressure you're facing can also be extremely validating. Invite a trusted co-worker to grab coffee after a shift and vent about your problems, fear, and frustrations. If you feel that you need a more structured way to deal with stress, most healthcare facilities have developed peer-counseling programs based on the Resilience in Stressful Events (RISE) initiative at John's Hopkins. These peer-peer support programs teach multi-disciplinary teams how to respond and support team members involved in traumatic events such as the unexpected loss of a patient or a troubling encounter with a loved one. Seeking out these resources and leaning on co-workers is essential for overwhelmed healthcare professionals.
2. Practice a Daily Routine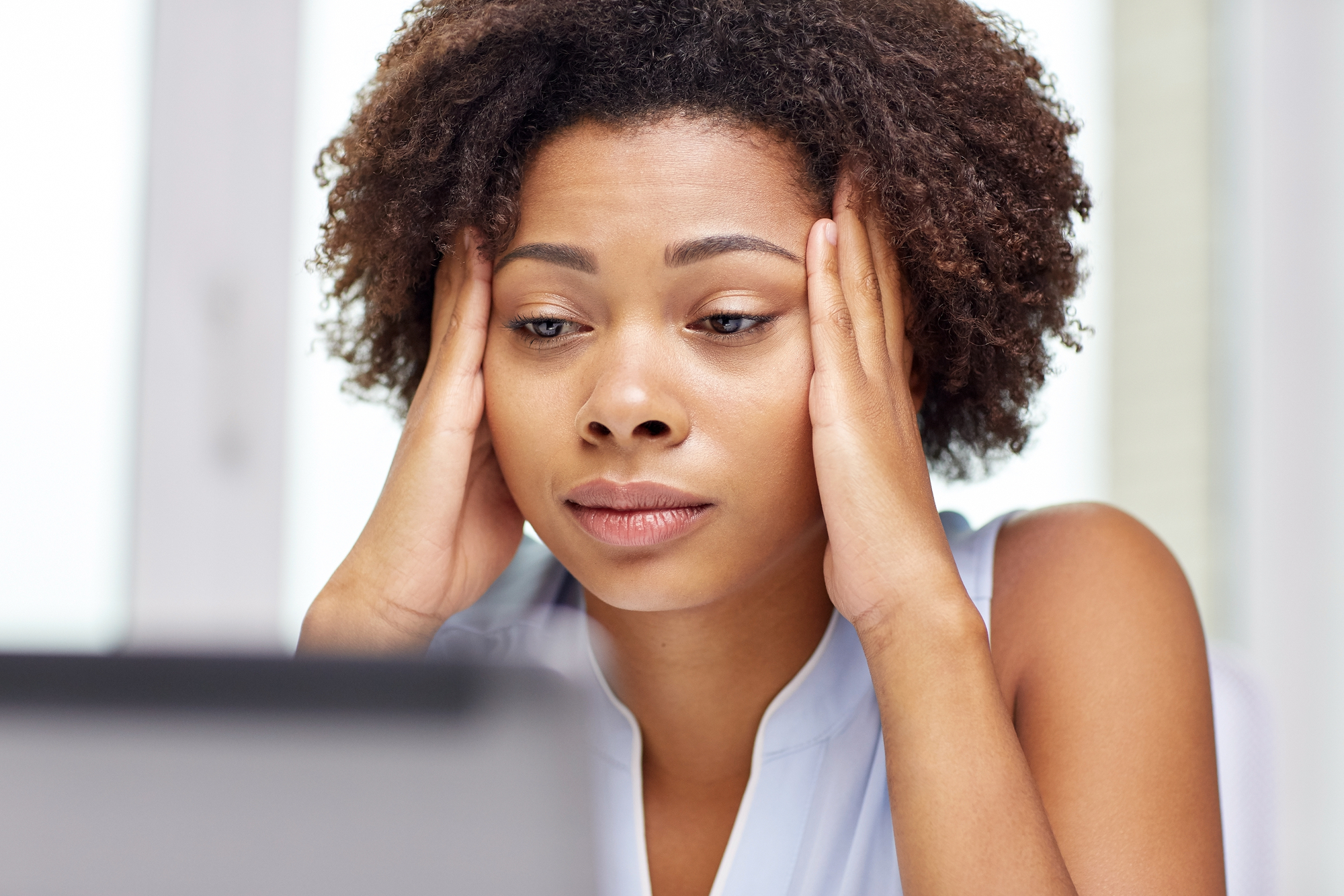 A lack of structure can lead to feelings of anxiety that build upon your existing stress levels. Establishing a daily routine has been proven to decrease stress and improve focus, productivity, and organization. Because healthcare jobs are so unpredictable, maintaining a routine gives you a sense of control in an otherwise chaotic day. Enforce a set sleep schedule, institute a morning routine, make time for healthy meals, and schedule breaks throughout your shift to stretch or rest.
Getting organized and managing your time can also help minimize stress levels. Practicing time management as a healthcare worker is all about organizing, prioritizing, and planning. Integrating planners, digital calendars, checklists, and reminders into your daily routine can help you manage the stress of unpredictable days.
3. Choose Convenience
Making time for responsibilities outside of work can become almost impossible when you're under a lot of stress. Look for ways to make your life easier such as scheduled grocery pickups, automated bill payments, and online alternatives.
Many healthcare professionals are turning to online services when it comes to getting their life support certifications. Maintaining certifications as a professional is essential, but it can also be time-consuming. In the past, earning an ACLS, BLS, or PALS certification required healthcare providers to attend in-person classes led by an instructor. In addition to the completion of the initial course, an ACLS recertification course is required every two years. Luckily, an increasing number of medical institutions now allow employees to complete certifications online through a self-paced course. Online courses can help healthcare providers minimize stress with more affordable and flexible alternatives to traditional in-person courses.
4. Consider Therapy
Sometimes, the stress of caring for others day in and day out can take a serious toll on your mental health. If you feel you may be experiencing symptoms of depression, anxiety, addiction, PTSD, or just need to speak to a professional, reach out for help. There are several free, confidential, and virtual support services available for frontline health care professionals through the National Alliance on Mental Illness (NAIM). If you are already being treated for a mental health condition, continue with your treatment and talk to your provider if you experience new or worsening symptoms.
If you're concerned that you or someone in your household may harm themselves or someone else:
Toll-free number 1-800-273-TALK (1-800-273-8255)
The online Lifeline Crisis Chat is free and confidential. You'll be connected to a skilled, trained counselor in your area.

Call 1-800-799-7233 and TTY 1-800-787-3224
If you feel overwhelmed with emotions like sadness, depression, or anxiety:
Call or text 1-800-985-5990
If you need to find a treatment or mental health providers in your area:
5. Take Care of Your Mind and Body
Ever heard the phrase put your own mask on before helping someone with theirs? Before you can be an effective healthcare provider, you must first take care of yourself. Practicing self-care can greatly improve your emotional stability as a healthcare provider. Make time for exercise whenever possible, get outdoors, and make sure you're getting an adequate amount of sleep and nutrients. Engaging in mindfulness techniques such as breathing exercises and meditation can also be helpful for those experiencing elevated levels of stress.
6. Take a Digital Detox
Consider taking a break from listening to the news or scrolling through social media. Frontline workers are directly impacted by the pandemic and other current events on a daily basis, so hearing about these problems--even on your time off--can be mentally exhausting. Give yourself a break and log off when you're feeling extra stressed out.
Relieve Stress in Healthcare Workers with Online Certifications
In the midst of the pandemic, healthcare workers have been called to step up on the frontlines to protect communities against illness and provide emotional and physical care for patients in isolation. These conditions can be extremely stressful for providers and it's important to take action to manage this stress.
In addition to the tips above, registering for online life support certifications can help take some stress off the plates of busy providers.For more information on our ACLS, PALS, and BLS certifications, submit your questions to us here.