Prepare for the PALS Certification exam by learning what to expect from the course and how to study in order to set yourself up for success.
---
A crucial step to achieving your goals in pediatric healthcare is earning your Pediatric Advanced Life Support (PALS) certification. This specialty certification trains medical professionals to administer life-saving care to infants and children in medical emergencies.
Because Basic Life Support (BLS) certification and Advanced Cardiac Life Support (ACLS) certification are often completed in conjunction with PALS certification, you're likely familiar with a lot of the material in this course. However, there are a few key differences between the courses, so it's important to know what to expect.
Here's what you need to know about preparing for your PALS certification and becoming a successful pediatric life support provider.
What is PALS Certification and Why is it Important?
PALS is a course designed to equip pediatric healthcare professionals with the knowledge and skills required to treat cardiac and respiratory emergencies. All healthcare providers who have the potential to interact with children and infants experiencing life-threatening distress should complete a PALS certification, including:
First responders
Registered nurses
Medical technicians
Intensive care and critical care unit workers
School nurses
While all life support certifications train providers to perform clinical interventions to resuscitate patients, PALS specifically focuses on delivering essential care to infants and children. Children and infants respond differently to medications and life-support treatments than adults, making it essential that health professionals understand the best practices for treating pediatric patients.
PALS certification focuses on the following concepts:
Airway assessment
Breathing assessment
Circulation assessment
Differential diagnosis
Respiratory and cardiac arrest management
Resuscitation medication
Post-care
In order to keep up with the latest advances in medical technology, providers are required to complete a PALS recertification every two years. Regularly refreshing your knowledge and skills will help you provide the best life-saving care and achieve optimal outcomes for your patients.
How Can I Take My PALS Certification Course?
In the digital era, an increasing number of healthcare professionals are choosing online medical certification because of its flexibility and affordability compared to traditional in-person courses. Because the American Heart Association (AHA) does not accredit any fully online courses, digital certifications are intended to be used as alternatives to AHA PALS courses. Many institutions accept accredited online PALS certifications, however, it's always a good idea to check with your specific employer in advance.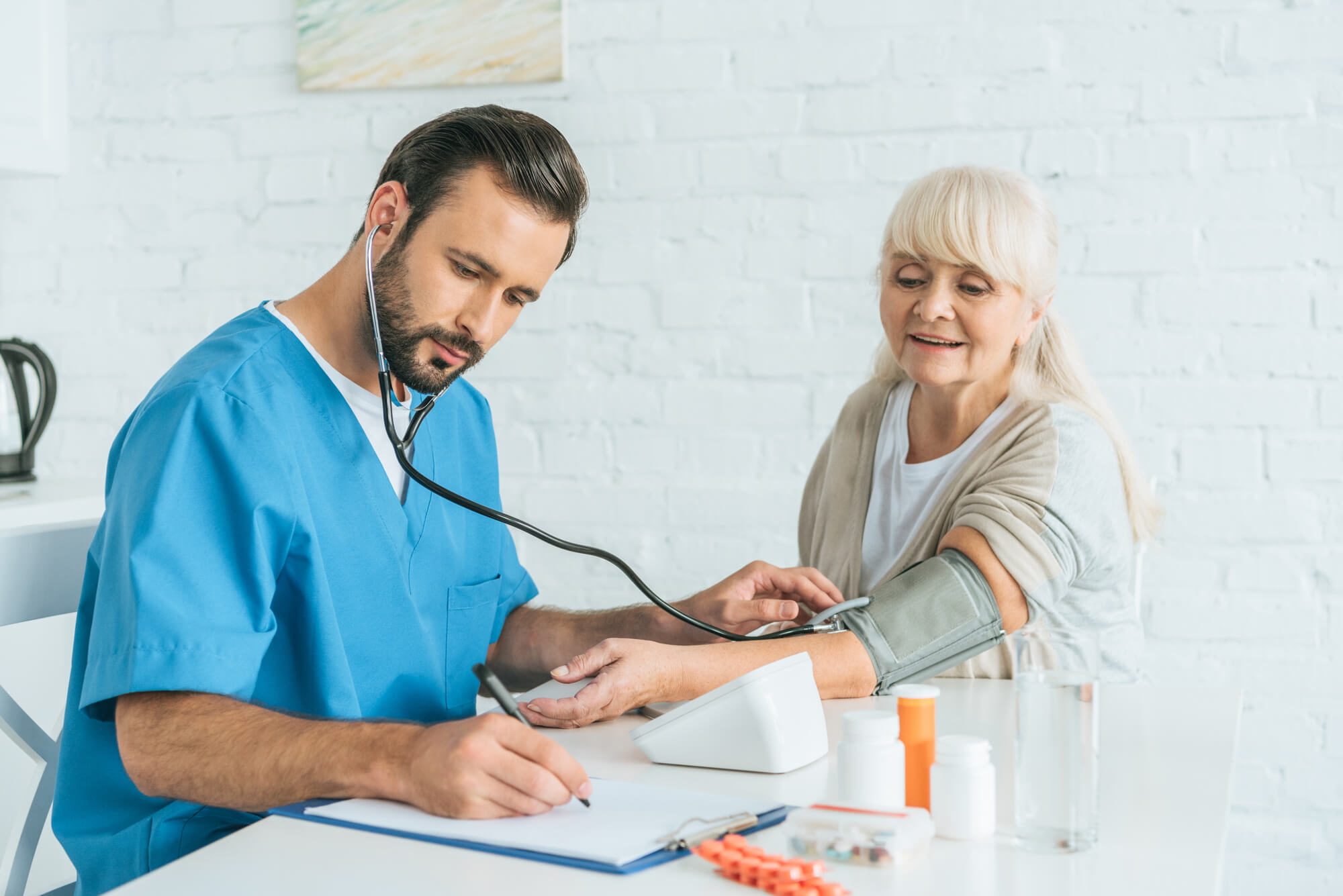 If you do choose to complete your certification online, it's important to find a reputable online PALS provider that adheres to the latest AHA guidelines and undergoes recurring audits to ensure up-to-date information. Courses through eMedCert adhere to the 2020 AHA CPR standards and are accredited by the Postgraduate Institute for Medicine (PIM) and the California Board of Registered Nursing (CA BRN).
To date, our courses have a 95% acceptance rate across the United States amongst a variety of employers and facilities. Choosing to take your PALS certification course online can help you save time, money, and stress on your journey to becoming a trained pediatric care provider.
What to Expect from the PALS Certification Course
Our online PALS certification course is composed of 11 sections of more than 80 pages of interactive training material including self-assessment questions designed to prepare you for the final exam. The 50-question exam can be completed any time after completing all of the course sections and review questions.
Because this is a self-paced course, there is no time limit on the course or the exam. You're free to finish the course along with the exam in a single sitting or save your progress and return later. Depending on your work pace, you can expect to complete the entire course in roughly 4-5 hours. A score of 80% or higher is required to pass the exam, however, you have access to unlimited exam retakes. Exams are graded instantly and you'll be able to review the questions you answered correctly and incorrectly.
Once you pass your PALS certification exam you will be guided through the steps to download your digital PALS Provider Card and CME Certificate.
Preparing for the PALS Certification Exam
The PALS certification course covers the team dynamics, algorithms, and best practices recommended to provide the best outcomes for pediatric patients in a life-threatening crisis.
The following is a brief outline of topics covered in the PALS course:
BLS for children and infants
PALS systems of care and team dynamics
Resuscitation devices
Respiratory distress and failure
Bradycardia and Tachycardia management
Cardiac arrest
Shock care
Post-resuscitation care
EKG rhythm & analysis
Medications
In addition to the previous links, the following study material may be helpful for preparing for PALS certification:
Additional PALS Study Material:
When taking the online PALS course through eMedCert, you'll have lifetime access to all our extensive study materials which are consistently audited to ensure up-to-date information. Our materials are available to download in PDF format for convenient offline studying.
Start Your PALS Certification Today
Understanding what to expect from the PALS course and exam can help ease your worries when it comes to earning your certification. Preparing for PALS certification by choosing the right provider, familiarizing yourself with the course material, and practicing PALS algorithms and megacodes will help you take on the exam with confidence.
Ready to get started on your PALS certification? Register for your course online today! To learn more about eMedCert's medical certifications, submit your questions to [email protected].
Sign up for your PALS online course today!