Finding the best PALS online course can be a difficult task, especially with so many different options to choose from. Continue reading to find out what to look for when determining which providers are legitimate and which ones are to be avoided.
---
As the healthcare industry's receptiveness to medical technology continues to grow, more individuals are choosing to obtain their Pediatric Advanced Life Support (PALS) Certification online. Digital technology can lower time demands by increasing accessibility and efficiency, so it only makes sense that PALS online courses are on the rise. PALS online courses and online PALS renewal courses are now being seen as attractive alternatives to traditional, classroom-based PALS courses.
Many hospitals and medical institutions still require employees to get their certification from an American Heart Association (AHA) accredited PALS program, which requires a hands-on, practical skills assessment, as all AHA-approved PALS courses do. However, if you are not specifically required to obtain your PALS certification through the AHA, an online PALS course is undoubtedly your best option. Online courses can save you time and money while still teaching you all of the skills needed to work in an emergency pediatric environment.
However, when it comes to selecting an online PALS course, it's important to look at several factors to determine which one is the best option. In this blog, we will discuss what to look for in an online PALS course in order to make sure that you are getting the best possible experience.
What to Look for in an Online PALS Course:
All online PALS courses offer a couple of common benefits: convenience and flexibility. Obviously, both of those are highly advantageous, but you'll need to dig a bit deeper in order to separate the top-notch online PALS programs from the untrustworthy ones. Here are some features to look for when trying to figure out how to find the best online PALS course: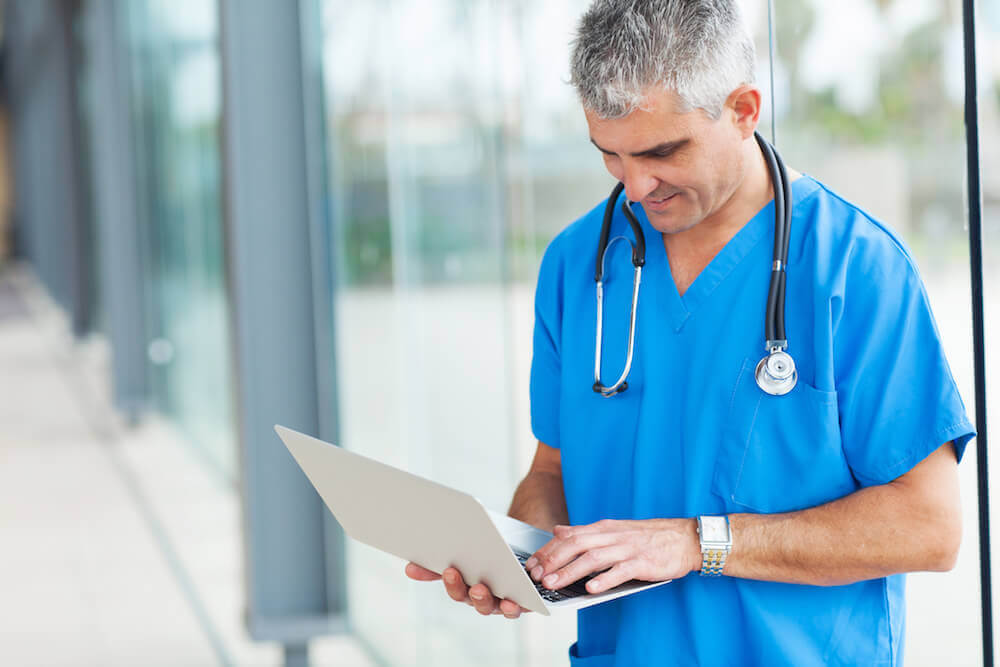 Legitimacy
Oftentimes, the primary concern for those who are unsure about online PALS certification courses is: Is this company legit? Luckily, there are several ways to determine whether or not you can trust the PALS course being offered.
First and foremost, while you will not be obtaining an AHA PALS card upon completion of your online course, it is still very important that your online PALS provider's material adheres to the most recent PALS AHA & ECC guidelines and best practices. These guidelines are still widely regarded as the standard for PALS training, so any institution that does not base its material on them should be taken out of consideration immediately.
Cost
Along with legitimacy, a major determining factor for most people deciding where to get their online PALS certification is the cost.
For the most part, online programs range from $175 - $275 for PALS certification courses and $125 - $175 for PALS recertification courses. Typically, the more expensive options tend to offer a few additional features, including videos or additional studying resources, while the more inexpensive options provide a more direct, simplified process.
Thankfully, most hospitals and institutions that accept online PALS certifications do not have a preference on which company their employees certify through. Therefore, less expensive options tend to be the optimal choice for most individuals. We try to ensure that we offer the most cost-effective option in order to make sure that you can get your training in the easiest way possible.
At eMedCert, our PALS Certification course costs $169, while our PALS Recertification course costs $119.
Continuing Medical Education (CME) Credit
In addition, you should look at whether or not the program you're certifying with is offering you continuing medical credit along with your training. With eMedCert, not only will you be receiving your online PALS certification or PALS recertification, but you can also obtain CME credit while doing so.
Keep in mind that obtaining CME credit shouldn't just be considered an added bonus. It also further validates a company's legitimacy. This is because, in order for CME to be awarded, a company must be an approved provider of CME or have their courses reviewed and approved by a legitimate accreditation board. Thus, while it's important to look for online PALS certification courses that offer CME credits, it's equally as important to be sure the CME you receive is from a reputable board so it is accepted by your employer.
Most online PALS courses offer 6 or more hours for certification courses and 3 or more hours for recertification courses, depending on the amount of time it takes to complete that specific program on average. When comparing the CME credits offered by online PALS providers, make sure you also understand the type of CME currency you can receive (AMA, ANCC, ADA, etc.) All of this – the type and the amount – should be clearly stated on the website.
Reviews and Testimonials
Additionally, a great way to judge any online PALS certification program is through reviews and testimonials. Determining how satisfied previous customers are with their experience goes a long way.
Thus, it's important to look for reviews, read testimonials, and even ask colleagues who have completed an online course. These outside opinions should give you a good idea of what to expect amongst different online PALS certification providers.
Time Restrictions
As previously stated, convenience and flexibility are the two principal benefits of taking your PALS course online. The amount of time you have to take an exam, the number of attempts you get to pass that exam, and the time requirements for completing the entire course play a major role here.
The lack of time restrictions is one of the most beneficial parts of taking an online PALS course. At eMedCert, we offer a flexible course schedule. You can start and stop your online course as you see fit, and you also have the option to retake your final exam as many times as necessary until you pass.
If your online PALS course does not offer a flexible schedule, that's a red flag. Ensure that you're taking full advantage of the online format by taking a course that allows you the freedom to take the course at your own pace.
Satisfaction Guarantees
Finally, it's important to make sure that the online course you're taking offers you a satisfaction guarantee. Ideally, a satisfaction guarantee or money-back guarantee will never even come into play. However, it could be a major benefit when you need it.
eMedCert recommends that you find out beforehand if your employer will accept an online PALS certification course. That way, you can rest easy knowing that you can take your course online and your place of employment will be satisfied with your certification.
Still, you never know if you will come across another unforeseen complication that will result in your online PALS certification not being accepted. While this is very rare, having that peace of mind can be very important in ensuring that you feel confident moving forward with your certification.
Still not sure whether or not an online PALS course is the right move for you? Check out these previous articles that are sure to help:
For more information about signing up for your online PALS certification or recertification course today, visit our website or send us a message.
---
Sign up for your PALS online course TODAY!