Over the past few years, online ACLS certification courses have become increasingly popular. These courses, which are required for many nurses and other professionals, can be completed in just a few hours from the comfort of your own home.
---
If you are considering taking an online ACLS certification course (or a recertification course), the first thing you should do is speak with your employer and confirm that an online certification will be accepted.
In our experience, many medical employers accept online certifications. Due to the COVID-19 outbreak and other trends, this figure has been steadily rising.
An ACLS certification will need to be renewed every two years, so it will be important to plan when and how you will complete a certification course well in advance. In this article, we will discuss some of the benefits that can come from completing a course online. By taking the time to understand why these courses have become so popular, you will be able to decide if an online ACLS certification is appropriate for you.
Accepted Worldwide
As suggested, many medical employers accept online ACLS certifications. While these courses are not created by the American Heart Association (AHA), they are made using the 2015 AHA ACLS guidelines, which are the most recent guidelines currently available. Once you have passed the exam, you will receive proof of completion that will be valid for two years. These cards are accepted around the world by a variety of employers, hospitals, and professional associations.
Comprehensive Study Material
Taking an online ACLS course will not only provide you with all the materials you need to pass the exam — but you will also be able to revisit and review these materials in the future. eMedCert's course contains more than 80 pages worth of information. The course focuses primarily on recognizing life-threatening situations (such as a cardiac arrest) and how to effectively respond when these situations inevitably emerge. Divided into 14 core sections, the course is easy to follow and will ultimately prepare you to save lives.
Learn at your Own Pace
Because these courses can be completed on your own, you'll be able to work at the time and place that is most convenient for you. Online ACLS courses allow users to start and stop whenever is needed, meaning that you do not need to complete the course in one sitting (although you could still choose to do so). Furthermore, self-guided courses make it easier to spend less time on the information that's familiar to you and pay extra attention to new topics.
Instant Proof of Completion
As soon as you pass the ACLS certification exam — which requires a score of 32 out of 40 (80%) — you will receive proof of completion in the form of a digital provider card that can be immediately accessed. You will also be shipped a wallet-sized hard copy of your provider card within the next 2 to 5 business days. Having instant access to your proof of completion is especially beneficial for nurses that are pressed for time and need to finish the course quickly.
---
Sign up for your ACLS online course TODAY!
---
Affordability
When compared to the in-person courses that are currently available, completing an ACLS certification online is remarkably affordable. Completing the entire course (for your first time) costs $169. Renewing your ACLS certification will cost $119 ($50 less). Applying for group certifications — something that many employers will encourage and possibly even pay for — can help you save even more. Furthermore, bundling ACLS, PALS, and BLS certifications can help reduce the total cost of completing these courses by more than $100.
Earn Continuing Education Credits
Online ACLS certification courses provide continuing education credits. These credits are an annual requirement for nurses and many other medical professionals. Completing the certification course provides 8 credits, while the recertification course provides 4 credits. For nurses, these credits are categorized as ANCC contact hours.
Save Time
Generally, you can expect the entire ACLS certification course and exam to be completed in about 4-5 hours. The exact time it will take depends on the pace you work and how long you spend reviewing the interactive material. Regardless, this is considerably less time than you will spend when taking an in-person equivalent. Saving time is one of the most commonly cited reasons for choosing to complete the exam online.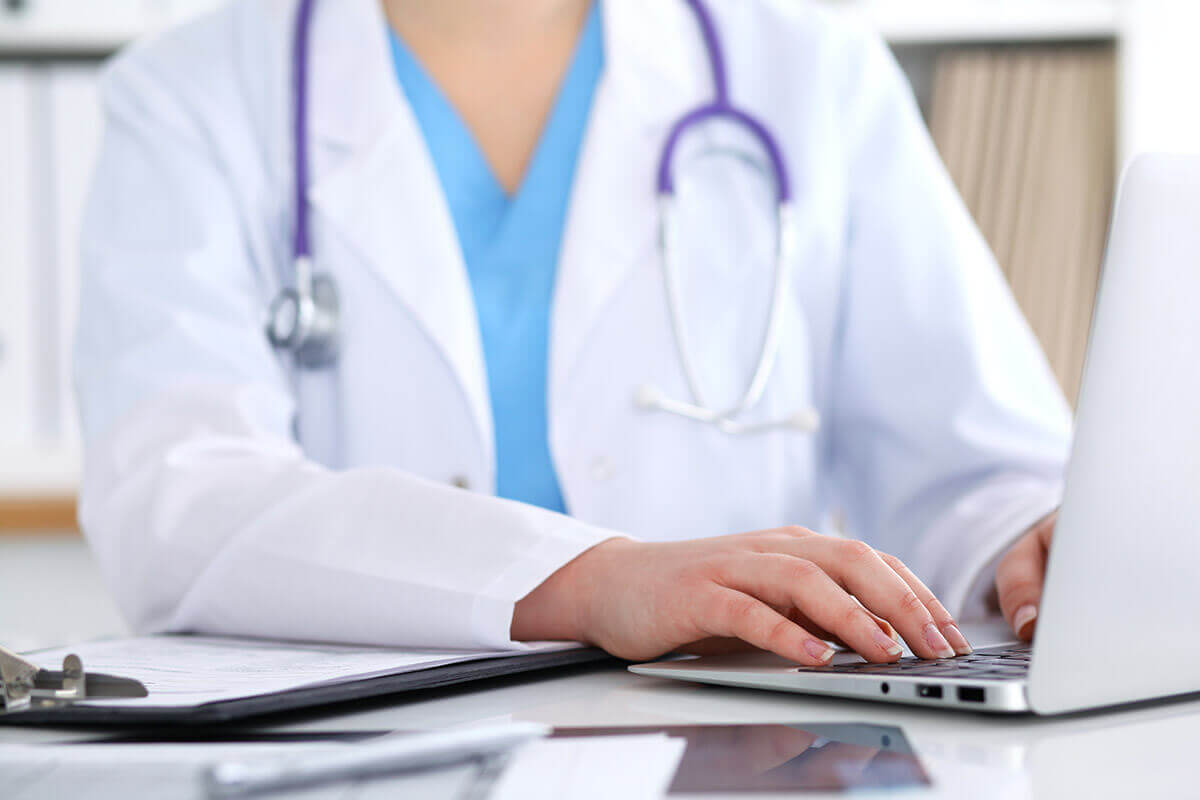 Unlimited Exam Retakes
After completing the 40-question exam, it will be immediately graded. To pass this exam, you must answer at least 32 questions correctly. However, if you do not pass the exam, you will be able to immediately retake it as many times as needed. Additionally, you will be able to review the questions you got wrong (and also revisit the questions you got right).
Practice Social Distancing
Before the COVID-19 outbreak, online ACLS certifications were already trending. However, for many nurses, the outbreak caused their in-person certification courses to be canceled, leaving no other choice but to complete a course online (as long as it will be accepted by their employer). By choosing to take the exam online, you can practice social distancing. For nurses that are likely working around high-risk individuals, taking these extra measures is incredibly important.
---
Sign up for your ACLS online course TODAY!
---
Satisfaction Guaranteed
To offer peace of mind to all who take our courses, eMedCert offers a crystal-clear 100% guarantee. If for some reason, your card is denied or you have any other issues, you will be given a full refund.
Commitment to Community
Nurses care about their community and helping those in need. As one of the leading online platforms, eMedCert wants to demonstrate its commitment to sharing these same values. During the COVID-19 crisis, for every course that is purchased online, the organization will donate 25 meals to Feeding America — one of the most effective charities in our community.
Conclusion
Why Nurses Should Take ACLS Certification Courses Online? ACLS certifications are an important requirement for active and aspiring nurses. There are many different places where these certifications can be obtained. However, due to the many reasons mentioned above, obtaining your certification online is likely the best option that is currently available.
---
For more information on our ACLS, PALS, and BLS certifications, submit your questions to us.
Sign up for your ACLS online course TODAY!