Not sure what to get your favorite nurse this holiday season? We've got you covered. Here are a few of our favorite gifts that every nurse will love.
---
It's that time of year again! The holidays are just around the corner, and you still don't know what gift you should get for your favorite nurse. Whether this nurse is a spouse, a colleague, a friend, or even the nurse that took care of you, there are several great gift options for nurses that can fit any budget.
Sure, you can't go wrong with a simple Amazon or Starbucks gift card, but that just doesn't quite do the job. They're boring, and nobody likes boring for the holidays. You want something special that shows you put a little more thought into it – something that shows how much you appreciate and admires what they do. You want something they deserve.
If you want to get a nurse a gift they will really love, here are some great options:
As any nurse knows, the amount of "stuff" that piles up in your bag seems to never end. From medical gear to car keys, there is a lot that nurses lug back and forth between work and home. This bag is made specifically for nurses, with plenty of pockets and compartments that allow for easy organization, along with water-resistant fabric and heavy-duty zippers to withstand the wear and tear that comes with the job.
We are yet to find a water bottle or travel mug that matches up to a Hydro Flask. It can keep your water cold for up to 24 hours, and your coffee hot for up to 6 hours – that's pretty tough to beat. Not to mention it's very durable and safe, has several different caps that can be used, and does not present any condensation on the outside of the bottle. $28 may seem like a lot for a water bottle, but it's worth every penny.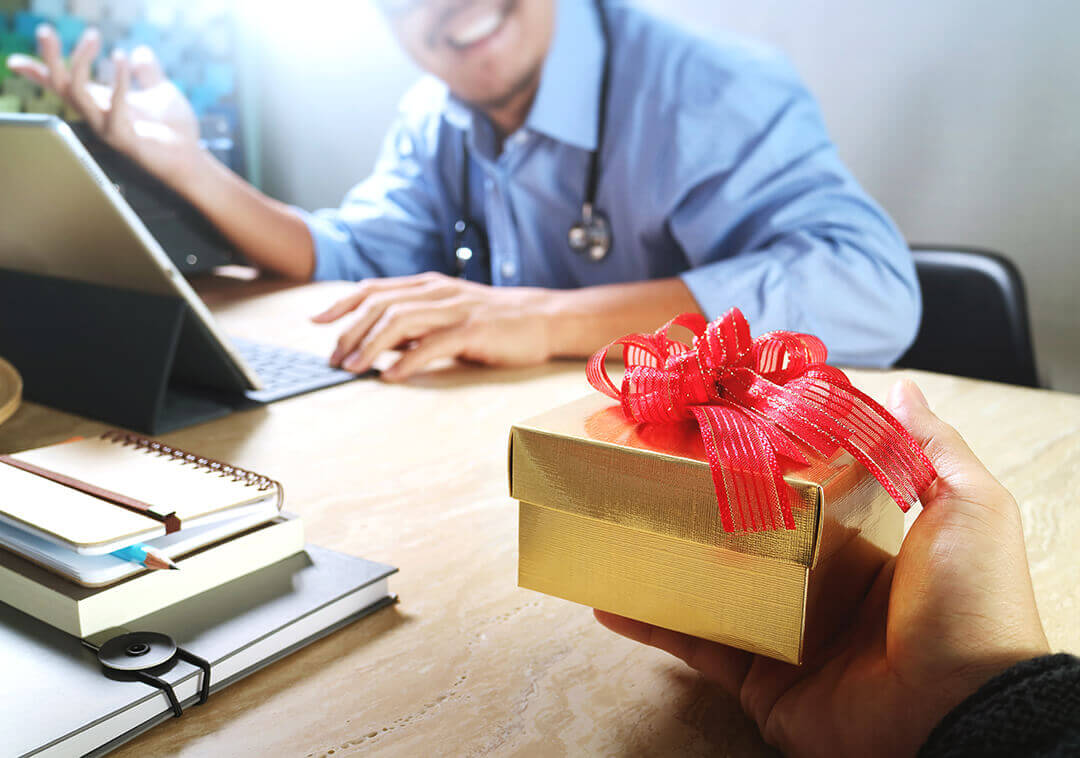 A watch is a borderline necessity for any nursing uniform, and this is one of our top choices. There's no point in breaking the bank for a watch they will wear on the job, we're just looking for something practical (and stylish) here. It needs to be easy to clean, water-resistant, lightweight, and have a second hand to be used for timing purposes. This one checks all of those boxes, and also features military time and interchangeable straps to match any outfit.
Nursing can be an incredibly stressful career. The frenetic nature of a hospital environment, the long hours, the emotional attachment to patients – the list goes on and on. This candle produces a heavenly eucalyptus spearmint scent specifically designed to help relieve stress. You can't go wrong with this calming, aromatic candle.
Nurses are on their feet for hours at a time, so it's understandable why so many of them are rather picky when it comes to finding shoes that are comfortable and good for their feet. Yet for some reason, many of them could care less what socks they wear. Compression socks have always been great for reducing soreness and swelling, but they haven't always been the most stylish. That's not the case with these fun, EKG-themed socks. This is a gift that not only looks good but will do wonders for their feet. They'll definitely thank you for this one.
We had trouble picking one specific gift from this incredibly unique company. We absolutely love their stethoscope charms and lanyards – these would undoubtedly be a great gift for a nurse. If you're looking for something somewhat out of the ordinary that your favorite nurse will adore, definitely check out what CharMED has to offer.
We touched on the importance of nurses taking care of their feet a bit earlier, and while compression socks can help, nothing plays a bigger role in protecting your feet than shoes do. Obviously, different nurses prefer different styles. Some prefer athletic shoes they can tie, while others prefer something more along the lines of slip-on and clogs. This is entirely a matter of opinion, but for our money, we have found Dankso to be the most desirable footwear brand for nurses. Their combination of comfort, support, and style is tough to beat. If you want to get a nurse a pair of shoes they will really appreciate, look no further than Dansko.
If you have any other great holiday gift ideas for nurses, please reach out to us on Facebook or Twitter to let us know! Happy holidays!
---
Additional "Best-Of" Lists for Nurses:
To learn more about our online ACLS certification and online ACLS recertification courses - visit our website or contact us.