PALS Frequently Asked Questions (FAQ) - Find common questions about PALS, including course materials, online renewals and certifications, study materials + more.
---
One of the most important components of pursuing a medical career—or any career, for that matter—is making sure that you always have your proper certifications and accreditations. These certifications, such as Pediatric Advanced Life Support (also known as PALS), will help ensure that you have the skills and knowledge needed to do your job to the best of your ability.
A PALS certification is especially important because it can potentially save lives. Like Basic Life Support (BLS) and Advanced Cardiac Life Support (ACLS), PALS courses are created to help relevant professionals act quickly and decisively in the event of a sudden emergency.
Recently, a growing number of professionals have begun earning and renewing their certifications online. When compared to the in-person alternatives, an online PALS certification is usually much more affordable and easier to complete. Additionally, online learning makes it easy to focus on the topics you believe require the greatest amount of review.
In this article, we will answer some of the most common questions that professionals have about PALS certifications. We will also specifically discuss online certification options and how you can decide which type of certification will be best for you.
What is Pediatric Advanced Life Support (PALS)?
A PALS certification is designed to help professionals treat seriously injured or ill children and infants, especially in response to a sudden emergency. The purpose of this course is to help increase the likelihood of survival during cardiac emergencies by training and reviewing practices such as airway obstructions, arrhythmias, sudden shock, and other scenarios that require immediate action.
What Topics Will Be Covered During a Typical PALS Course?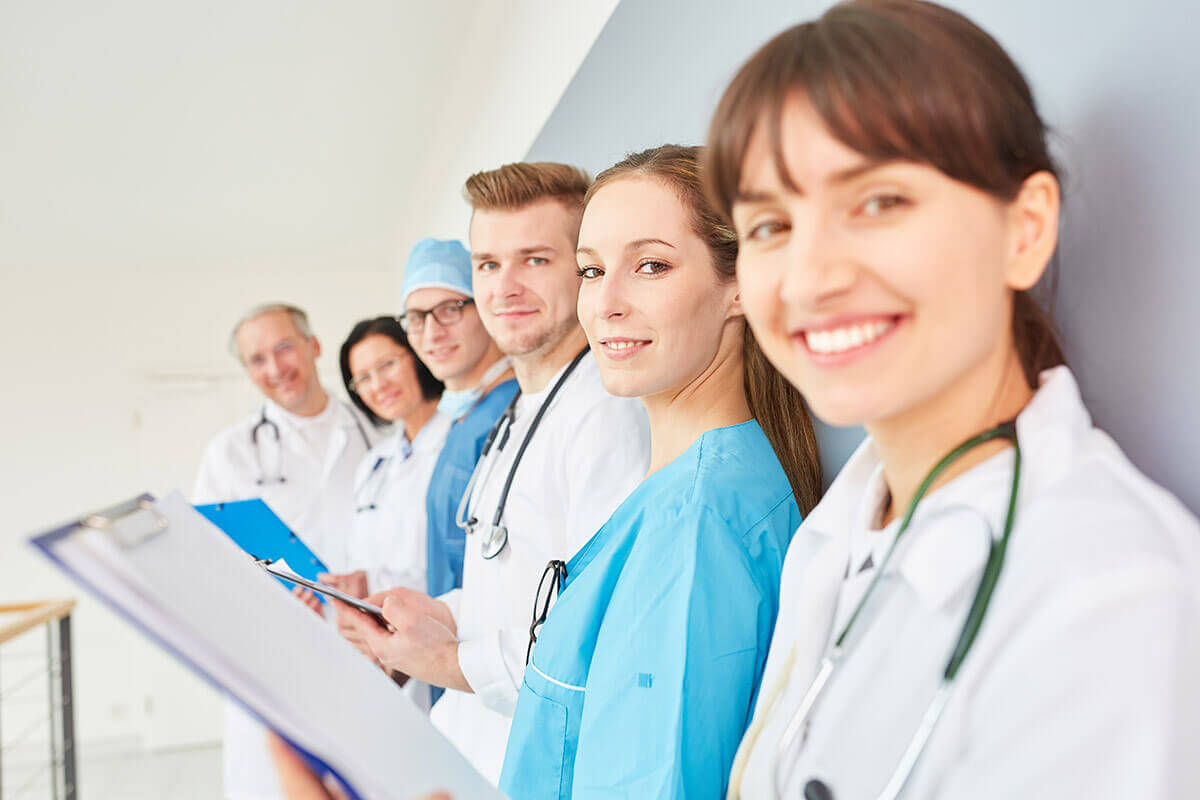 The PALS course will cover many different skill sets, including administering CPR, using an AED, managing respiratory emergencies, airway control, and vascular access. The course specifically focuses on how some treatments (such as CPR) need to be adjusted for children and how children are likely to react differently during certain situations. Additionally, knowing that many people in the course will be working in a hospital setting, PALS courses also focus on teamwork and effective communication strategies.
Do I Need to Obtain a PALS Certification?
Many different individuals may need to obtain a PALS certification. This course will be required for most medical professionals that specifically work with children, which can include nurses, doctors, emergency responders, and other critical personnel. Some other professionals working with children, such as teachers, may also be required to complete the course. Because the requirements can vary by employer and jurisdiction, you should be sure to confirm with your employer whether the course specifically applies to your role.
How is a PALS Certification Different from Other Certifications?
There are many different certifications that healthcare professionals might be required to obtain, including PALS, ACLS, and BLS. Like PALS, both BLS and ACLS focus on a variety of life-saving skills that may be needed in emergency situations. Unlike BLS, however, PALS focuses on several more advanced techniques and scenarios—many PALS courses are designed assuming you are already familiar with BLS. Additionally, PALS is different from ACLS due to its focus on treating children and infants, rather than focusing on treating adults.
When Will I Need to Obtain a PALS Certification? When Will I Need to Renew It?
The exact date you need to obtain your initial PALS certification will depend on your personal situation as well as the rules set forth by your employer. Once you have earned your certification, it will need to be renewed every two years. However, when compared to the initial process, online recertification courses are more affordable and require less time commitment.
How Can I Prepare to Pass the PALS Certification Exam?
The topics covered in the PALS certification exam can often be rather complex, which is why it will be crucial to spend some time preparing before you take the exam. Reviewing this important material can potentially save lives in the future. Fortunately, online PALS certification courses, such as those offered by eMedCert, offer all the material you need to prepare. Reviewing the material and taking practice exams will help you familiarize yourself with the material and identify the topics that need to be reviewed. Using flashcards and other proven study techniques can also be quite helpful.
Do Most Hospitals Accept Online PALS Certifications?
Currently, many hospitals do accept online PALS certification courses, which is why these courses have become increasingly popular over the past few years. Structurally, an online PALS course will be very similar to an in-person course—it will include a review of PALS topics, give you plenty of material to look over and review, and then require you to pass the exam. Once you have successfully passed the exam, you will receive a digital PALS provider card that can be printed immediately, along with a physical card that will be mailed to you that you will be able to present to your employer. In the rare instance that your employer does not accept this card, eMedCert offers a 100% money-back guarantee.
Read more about online PALS courses and AHA approval:
What Are the Benefits of Completing a PALS Certification Online?
In an increasingly digital world, the movement of PALS certifications and other programs into the digital space is something that is far from surprising. Some studies suggest that, for a majority of people, learning material that requires heavy memorization is something that is easier to do on your own than it is to do in a classroom setting. Online classes make it easy to work at your own pace and dedicate your time to where it can be used most effectively. Being able to create your own schedule is especially desirable for the many medical professionals we work with who live very busy lives. Furthermore, beyond these structural benefits, an online PALS certification is typically much more affordable—this is especially true for professionals who bundle multiple courses together or choose to sign up as a group.
Conclusion
If you are working in a medical setting with infants and children, then you will almost certainly need to obtain your PALS certification. Once this certification—which focuses on life-saving skills—is obtained, it will need to be renewed every two years. Fortunately, with the rise of online PALS courses, obtaining and renewing this certification is easier than ever before. To learn more about PALS certification or to browse courses, contact eMedCert.com or contact us for questions.
Sign up for your PALS online course TODAY!