eMedCert's second annual nursing blog rankings reveal our 20 best blogs for nurses
---
We're back at it again with our second annual rankings of the Top Blogs for Nurses. This list featured 10 of our favorite nursing blogs, with several making another appearance on this year's list. As always, constructing this list is quite difficult to narrow down due to the number of truly outstanding nursing blogs out there. We did decide to expand our rankings to 20 this year, but there are still numerous blogs that didn't make this list despite being extremely strong in many regards.
That having been said, these 20 blogs listed below showed a number of excellent traits that we look for in a nursing blog. Whether through their intellect, individuality, or our ability to relate to their writing, these blogs shined above the rest.
* Note: Blogs are listed alphabetically.
The Confident Voices in Healthcare blog is run by Beth Boynton, RN, MS. Boynton, who also authored the book and newsletter titled, "Confident Voices," uses her personal experience as a consultant to specialize in writing about communication and collaboration within the healthcare industry.
Keith Carlson, RN, BSN, NC-BC, better known simply as Nurse Keith, uses his blog, Digital Doorway, to reflect on careers in nursing and healthcare in the 21st century. Nurse Keith, who could just as accurately be referred to as Coach Keith (he also has a coaching website dedicated to the personal and professional well-being of nurses), provides a steady mix of motivational and educational posts geared to promote a healthy and spirited nursing career.
As the name suggests, Diversity Nursing is a blog that specializes in diversity within the nursing workforce. Whether it is your hiring needs, establishing your brand, or promoting a healthy working environment, this is unquestionably one of the foremost authorities for anything you need regarding diversity in nursing.
Donna Cardillo, RN, CSP, is a renowned speaker, columnist (she's also well-known as an expert blogger for DoctorOz.com), and author who uses her blog to help women and healthcare professionals reach their full potential in their professional careers while maintaining a happy lifestyle along the way. Cardillo, who received the coveted Athena Award and has twice been named New Jersey Business Woman of the Year, clearly knows what she's talking about.
Evidence-Based Nursing is part of the global healthcare knowledge provider BMJ's blogging network. While this blog doesn't have the personal touch that some of the other blogs on this list possess, there is no doubting quality of their posts. This blog tends to take a more research-based approach by collecting evidence and analyzing the results. If you're looking for a fun, light-hearted read, then this might not be the blog for you. However, if you enjoy posts rich with knowledge and facts, then this is up there with the best.
International Nurse Support is a blog that offers, "support that uplifts and inspires nurses to thrive." The blog is run by Joyce Fiodembo, a Registered Nurse with over 20 years of experience in the field. Fiodembo writes in a manner that is easy for nurses to relate to and appreciate. You can expect plenty of helpful strategies and tips to help you become a successful, confident nurse.
Juliana Paradisi, RN, OCN is one of the more unique nursing bloggers out there. With a background in art, Paradisi's creative mind often creates blog posts and visuals that combine the beauty of both nursing and humanity in general. If you enjoy her blog, you can also find Paradisi's work featured in a monthly post for Off the Charts, her fictional blog The Adventures of Nurse Niki, and as a blogger for TheONC.
If you're searching for an all-inclusive inside look at the day-to-day life of a nurse, look no further than The Makings of a Nurse. Written and operated by Kristine, known on her blog as Nurse Teeny, this blog provides readers with a great understanding of the typical experiences, both good and bad, that you can expect to deal with as a nurse. Nurse Teeny does a wonderful job of being incredibly open and forthcoming about her life in the crazy world of nursing.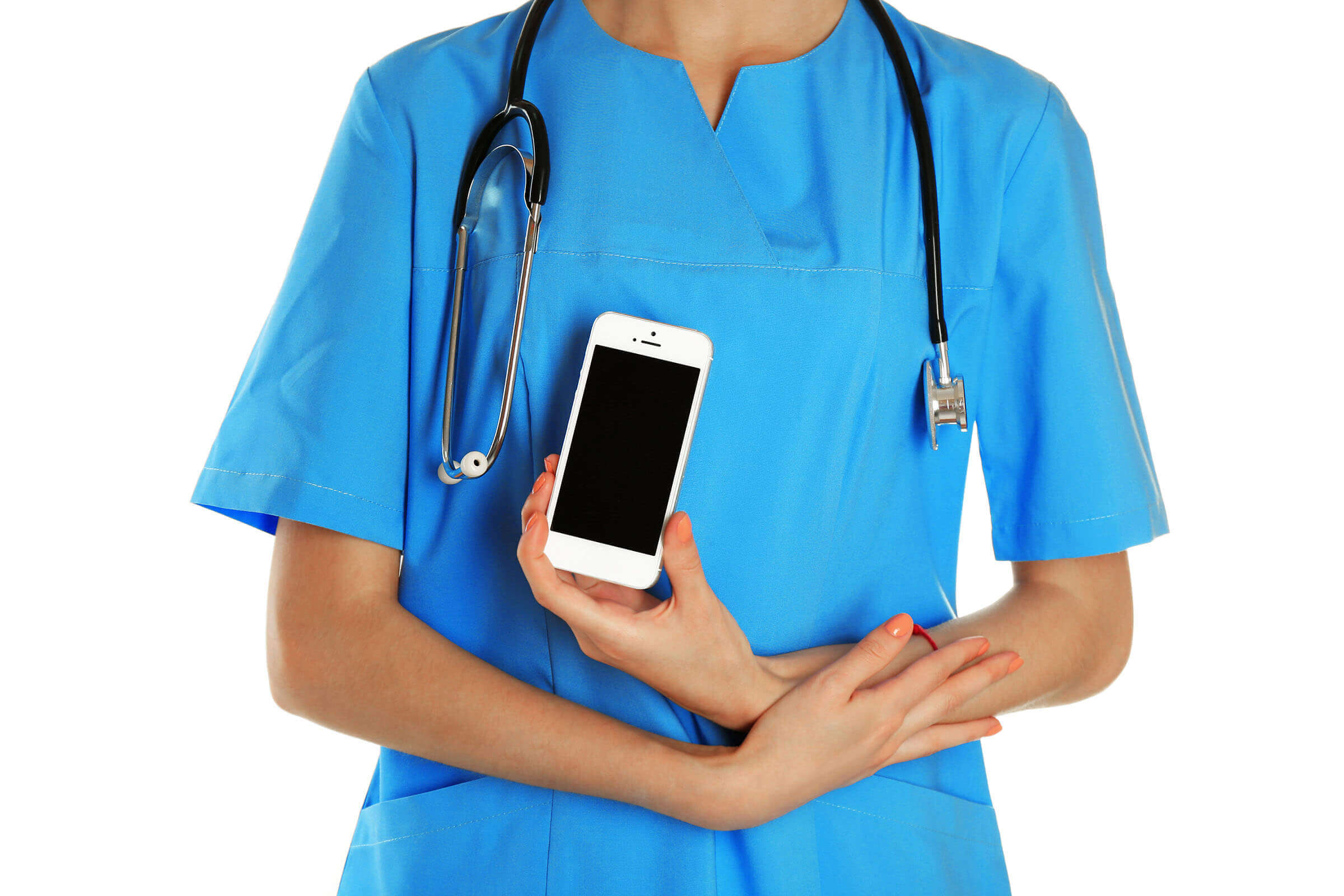 The Minority Nurse blog, a supplement to the Minority Nurse magazine, is a transcendent blog for all nurses who come from minority backgrounds. It is dedicated to serving nurses, students, and faculty from underrepresented populations, and does a wonderful job doing so. That having been said, it certainly is not limited to only nurses who come from such backgrounds, as it provides a surplus of valuable knowledge to nurses of all circumstances.
Brittney Wilson, BSN, RN, better known The Nerdy Nurse is a staple among the online nursing community. Wilson specializes in infusing technology and healthcare to improve the lives of everyone involved, and her expertise has helped her transform her onetime small blog into a tremendously influential platform. Her innovative mind and natural writing skills are a powerful combo, and also helped her book, The Nerdy Nurse's Guide to Technology, take home first place in the 2014 AJN Book of the Year Awards.
Barb Dehn, RN, MS, NP, is another blogger on this list who is a nationally recognized health and nursing expert. She is an award-winning author and has made a number of TV appearances on CBS, ABC, CNN, NBC, and more. Clearly an intelligent woman, Dehn uses her blog, Nurse Barb's Daily Dose, to offer readers a straightforward source of advice for all nursing-related issues.
Contrary to many of the other blogs on this list that tend to be more candid and educational, NurseBuff often appeals to the humor and entertainment needs of those in the nursing business. That's not to say that it is not educational – it just takes a bit of a more light-hearted approach to its craft. Combining their often-comedic appeal with their frequent use of lists, NurseBuff could easily be considered the Buzzfeed of nursing blogs.
Nursetogether.com is a website founded to help nurses be empowered, find encouragement, and explore what nursing institutions are right for them. Their blog (or "articles" as they call them) may just be a small portion of the site's overall purpose, but that doesn't diminish the fact that they do a wonderful job with it. Nurse Together posts articles frequently, all of which offer valuable information for anyone in the nursing world.
Nursetopia is managed by Joni Watson, MBA, MSN, RN, OCN. Watson is passionate about nursing and the impact they make on the world, and her passion shows through her writing. While much of her work focuses on general nursing topics or business-related nursing issues, one section of her blog that we found particularly enjoyable was her, "Confessions of a Nurse" section. Here, Watson discusses her personal endeavors in nursing in a manner that all nurses can find very relatable.
Elizabeth Scala, MSN/MBA, RN, is no stranger to the nursing blogosphere. Her previous blog, Living Sublime Wellness, was a tremendous success, and now she has gone to a whole new level with Elizabeth Scala: Nursing from Within. Scala uses her experience in public speaking to reach her readers on a personal level. If you explore her blog for a few seconds, you'll quickly discover her passion for nursing and fixing all the issues it may have. She truly wants what is best for nursing and will stop at nothing to ensure that everyone she comes in contact with becomes a better nurse, and a better person.
Often regarded as one of the best nursing blogs out there, The Nursing Site Blog, managed by Kathy Quan, RN, BNS, PHN, is a mainstay among the online nursing world. Quan uses her vast experience and appreciation of anything nursing-related, something she has developed throughout her 30+ years as an RN, to give readers a valuable source of unparalleled knowledge and understanding of the nursing profession. From advice to news to stories – this blog has it all.
If you're more of a video person than you are a reading person, you're in luck. The Nursing Show, hosted by Jamie Davis, RN, EMT-P, is much more than your typical nursing blog, considering it is done as a video podcast series. Even so, it does have its fair share of written text to go along with the videos, making this blog a comprehensive reference for all your nursing needs. While it may be cheating to include this on the list due to its video-centric nature, it's simply too good to be left off.
Off the Charts is the official online blog for the American Journal of Nursing (AJN). This blog falls into the strictly educational category of blogs on this list, as it is not as personable as some of the others. That's easy to understand considering it is a multi-authored blog that represents an institution as reputable as the AJN. And while it does fall into the straightforward, informative tag, it just may be the best of the bunch. The posts on this blog are always extremely well-written and research-driven. If you're ever in the mood for some unambiguous knowledge, this is the place to go.
According to their site, the RTConnectionblog was created to educate, connect, and inspire current and future nurses – and that's exactly what it does. Dr. Renee Thompson, author, motivational speaker, and CEO and President of RTConnections, LLC, is also responsible for running this fantastic blog. Rich in experience on all different levels of nursing, Thompson uses her exposure to the nursing industry to specialize in nurse bullying, clinical and professional competence, and the nursing culture in general.
Scrubs is another one of the most prominent and lovable nursing blogs out there. Don't let the website's magazine-like look to it fool you: there is some highly valuable information to be had here. Scrubs does have one of the wider ranges of nursing topics compared to other blogs on this list, with articles ranging from style tips to career advice, and humor to motivation. With the wide variety and sheer volume of posts on a daily basis, Scrubs is your one-spot stop for all the nursing information you could need.
---
Additional "Best-Of" Lists for Nurses:
If you're looking to advance your nursing education, check out eMedCert. We are a premier provider of online certification and recertification for ACLS, PALS, and BLS. If you have questions, please reach out.