Improve your nursing career with a list of 5 helpful tips and strategies for becoming a better nurse or doctor. Take advantage of a complete nursing career with real-world methods.
---
Nursing is one of the most important and rewarding careers available. As a nurse, you can always find more ways to hone your skills. The more you learn and practice, the better you can care for your patients. Plus, investing in your own professional development can open up new career opportunities. Here are some of the most important skills to focus on to become a better nurse.
1. Further Your Education
You may have already completed years of training to get your nursing certificate or degree and pass your licensing exams. However, there is always more you can learn. Continuing education courses and certificate programs are excellent options for nurses who want to improve their knowledge, skills, and job prospects.
With an online certification course, you don't have to worry about changing your work schedule to attend an in-person class. You can study at your own pace and even take the exam online. Here are some of the best online certifications to pursue, according to the Bureau of Labor Statistics:
You must renew these certifications every two years. Interested in getting recertification for your ACLS, BLS, or PALS course? eMedCert provides highly-recommended online courses containing in-depth course curriculums & resources. Check out pricing and what it will do for your career today!
ACLS Recertification | PALS Recertification | BLS Recertification
2. Choose a Specialization
There are many different nursing specializations for you to choose from. There is a high demand for all types of nurses, so you can choose one that is best for you based on what you want your education, workdays, and career to look like. Here are some to consider:
Licensed Practical Nurse (LPN): LPNs perform a range of nursing tasks, including monitoring patients, communicating with their physicians, cleaning wounds, and assisting patients with personal hygiene. These types of nurses work in assisted living homes, hospitals, nursing homes, and other facilities. You can start a career as an LPN by earning a Practical Nursing Diploma.
Certified Nursing Assistant (CNA): CNAs provide patients with basic support and help with bathing, feeding, dressing, and other essential tasks. They can also take vital signs and record symptoms. A CNA can work in a doctor's office, hospital, clinic, or healthcare facility. To be a CNA, you need a high school diploma, a post-secondary certificate, and a CNA certificate.
Registered Nurse (RN): Registered Nurses can perform more tasks than CNAs and LPNs. They can administer treatments, observe and record patients' symptoms, analyze test results, and help patients manage their care. RNs can work in doctor's offices, schools, clinics, military bases, and healthcare facilities. To be an RN, you must earn a college degree: an Associate Degree in Nursing (ADN) or a Bachelor of Science in Nursing (BSN).
Pediatric Nurse: A pediatric nurse works with children and teens. They can monitor and record symptoms, administer medicine, and help parents support their children's health. Pediatric nurses can work in hospitals, doctor's offices, and specialized healthcare facilities. To be a pediatric nurse, you must earn an ADN or BSN along with a Certified Pediatric Nurse (CPN) Certification. A PALS Certification is also required.
Nurse Practitioner (NP): An NP can provide medical care without being supervised by a physician. They can prescribe medication, order tests, analyze results, diagnose medical conditions, and manage a patient's care. To be an NP, you become an RN, earn a BSN, and then complete a Master of Science in Nursing or a similar NP-focused master's or doctoral program. You also need to pass a board certification exam.
Psychiatric Nurse Practitioner: A Psychiatric Nurse Practitioner provides support for patients with mental disorders and can work in hospitals, private practices, correctional facilities, and mental health facilities. They can provide education and therapy, monitor a patient's condition and symptoms, prescribe medication, and collaborate with a patient's psychiatrist and/or physician. For this NP specialization, you must complete a Psychiatric Mental Health Nurse Practitioner Certification along with all the other NP requirements.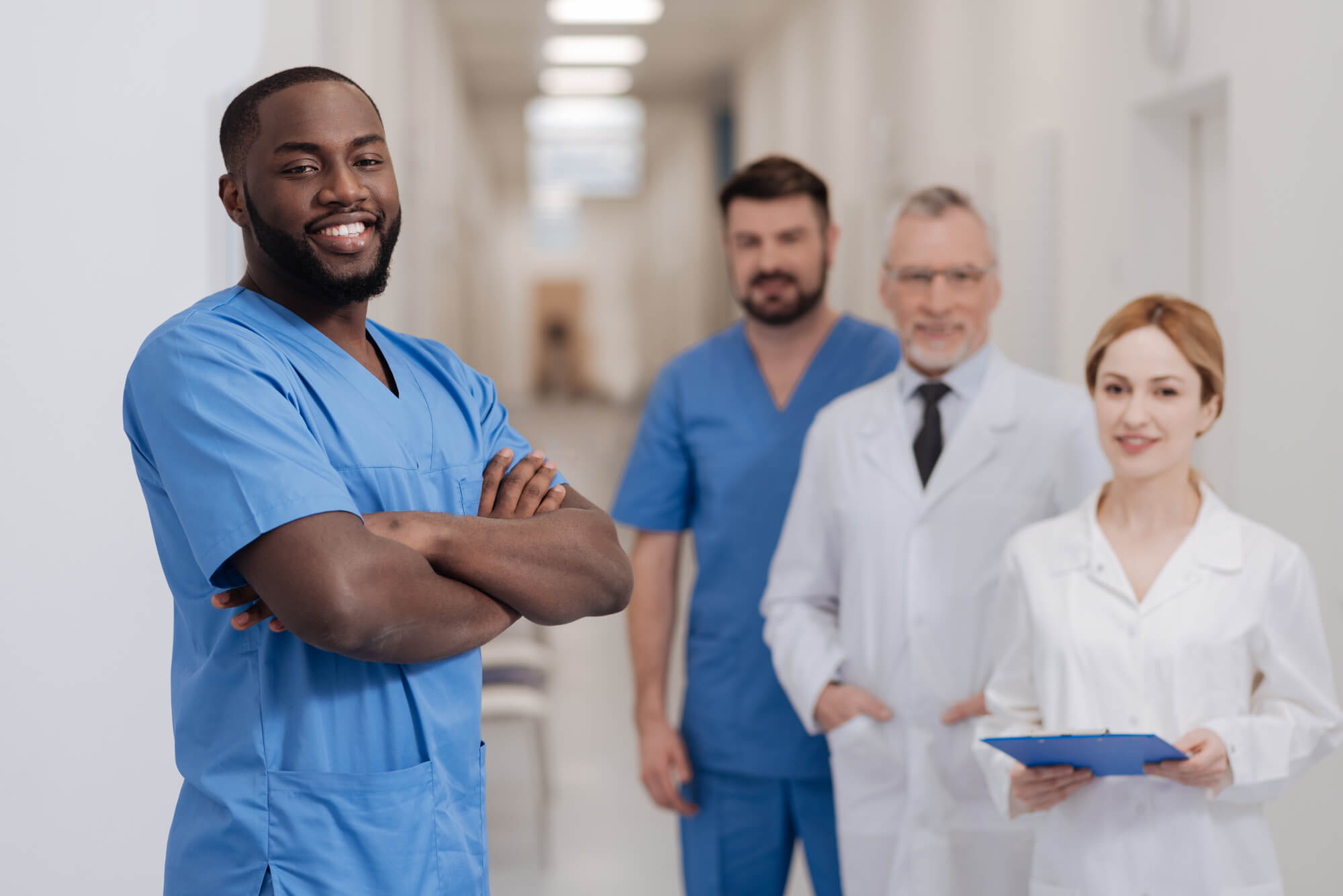 Consider the benefits and challenges of each specialization before choosing one. For example, if you love working with children, you may want to be a pediatric nurse. However, pediatric nurses also have to deal with extremely difficult and distressing situations involving children, which may be too much for sensitive individuals.
If you are still working on your degree or nursing certification, you may be able to get a firsthand look at some of these specializations through internships or job-shadowing programs.
3. Maintain a Calm and Collected Mindset
As a nurse, you often have to make decisions under extreme pressure. Many of these choices can have significant ramifications for your patients, their families, and your career. As such, it's vital to learn how to keep yourself calm even in stressful circumstances so that you can make good decisions.
Manage Overstimulation
Any nurse can experience overwhelming emotions and thoughts, especially with difficult patients or shifts. Here are some ways to manage overstimulation:
Use the lowest practical volume for your pager/monitors
Take scheduled breaks
Minimize caffeine and sugar intake
Avoid thinking about work when you are off-duty
Make sure your scrubs and shoes fit well and are comfortable so you aren't dealing with negative physical sensations from your workwear.
Develop a Work/Life Balance
A good work/life balance is important for all professionals, especially those in high-stress jobs like nursing. Make sure you take breaks and vacation days. Use your time at home to rest and recharge before going back to work.
Stay Adaptable and Professional
Oftentimes, you need to think on your feet and adapt to quickly changing environments as a nurse. It's important to be as understanding as possible, even when you're dealing with difficult individuals. Remember to use a professional tone and language, especially with your patients. If you feel yourself becoming overwhelmed, it's a good time to take a quick break or seek out a colleague for moral support.
4. Use Conflict Resolution and Communication Techniques
There are many potential sources of conflict that you may have to deal with as a nurse:
A doctor's or patient's differing expectations
Interpersonal conflicts with administrative staff, other medical personnel, or a patient's family members
Disagreements between nurses and/or physicians
Poor communication
Red tape/scheduling difficulties
Disagreements between specialists or consultants
Each situation is unique, so you can't rely on a single conflict resolution method all the time. Rather, you should practice thinking about multiple outcomes (not just "win" or "lose") and working on your collaboration and negotiation skills. The more you can establish trust with your colleagues and patients, the more you should be able to work together to develop a solution that benefits everyone.
5. Network With Like-Minded Professionals
Having a group of colleagues you can rely on is essential. These are the fellow nurses you can talk to and trust for valuable advice for your career and personal life.
It can seem daunting to network with other nurses. Long hours, conflicting schedules, and stressful work situations can make it difficult to strike up a conversation on shift. However, there are a couple of ways you can build your professional network.
Join a Professional Organization
Professional organizations exist in most fields, including nursing. These organizations are dedicated to helping professionals get the resources they need to build their careers. Here are some professional nursing organizations to consider:
One of the best things about a professional nursing organization is that it connects you with other nurses who also want to build professional relationships for advice and support.
Find a Mentor
Another great and effective option is to find a nursing mentor. Having a professional mentor gives you the chance, as a nurse, to learn from someone who has more real-world experience. You can get essential advice to augment everything you've learned in your training.
A nursing mentor can also help you learn how to cope with the difficult parts of the job, providing you with a different perspective than what you may get from your peers. Most people find countless benefits in mentoring relationships; you may decide to become a mentor yourself later in your career.
Get Certified for a Better Nursing Career
One of the best things you can do for your career as a nurse is to continue learning and honing your skills. That includes everything from earning professional certifications to developing a good work/life balance and improving your conflict resolution skills.
Continuing your education is one of the best ways to become a better nurse and create career advancement opportunities for yourself. With online courses, you can earn key certificates at your own pace without having to take time off work. Study on your schedule and get the professional certificates you need to support your career.
We offer ACLS, BLS, and PALS courses for initial certification and recertification. Plus, you can bundle all three and save money.
Sign up for your ACLS, PALS, and BLS online courses TODAY!