All the answers to your questions about online ACLS programs in one simple location.
---
Getting your Advanced Cardiac Life Support (ACLS) certification or recertification in person can be quite a laborious process. Thankfully, more and more hospitals and institutions are allowing their employees to complete their ACLS Certifications by utilizing an online provider.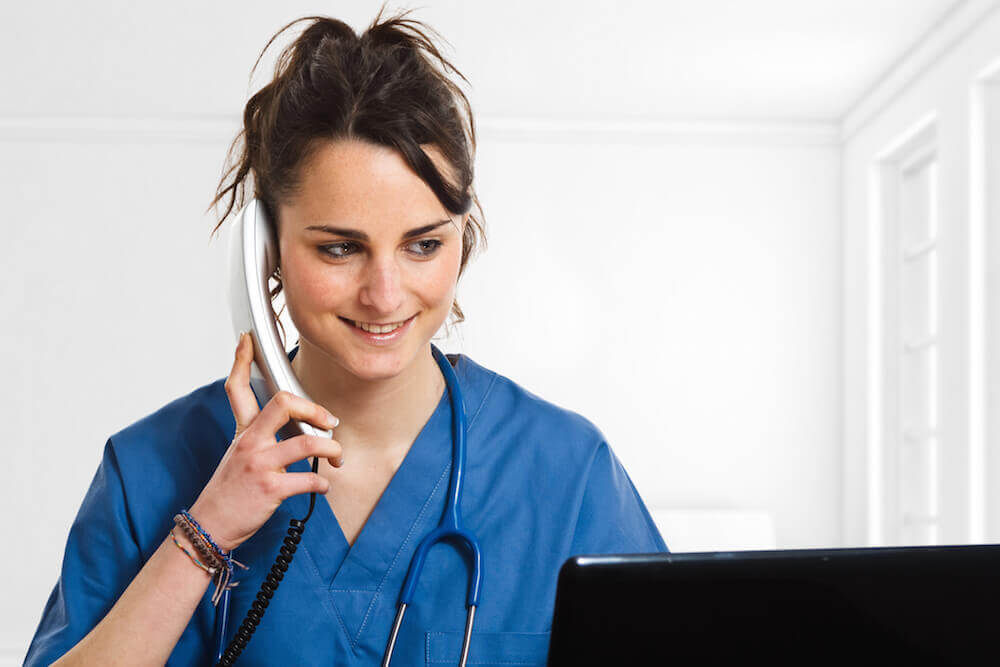 Completing either your initial certification or your ACLS renewal online rather than in a classroom is a much easier alternative that can save you time and money. These desirable benefits have many healthcare professionals turning to online providers. However, considering the magnitude that an ACLS Certification can hold (as well as the price tag), it's no surprise that most individuals who choose the online route do so after ample research into the validity offered by these digital options.
During their research process, there are several common questions they seek to answer. Therefore, rather than having to navigate different websites searching for answers to these questions, we've provided some of these answers for you and gathered them together into a single location. Of course, there may be additional questions not included in this list that you need to know, but this is an incredibly good start for everything you need to know when it comes to online ACLS providers.
Here are several questions that are commonly asked about online ACLS certification:
Will I receive an AHA Provider Card?
No - in short, if you do not take an AHA course, you will not receive an AHA card. The AHA does not endorse or accredit, any provider whose ACLS certification courses and exams are completed entirely online. The key component for AHA classes is a comprehensive skills assessment, which must be completed in-person, rather than online. If you do need to receive an AHA Provider Card, we recommend you go directly through the AHA to register and complete your course. Most online ACLS courses were written to adhere to the latest AHA guidelines, but the Provider Card you receive will be issued from that specific ACLS provider, not from the AHA.
Is a skills assessment required?
No. As mentioned above, providers that offer fully online ACLS courses will not include in-person skills assessments to complete their courses. Many providers will still include course material to guide them through the skills necessary to provide emergency care. But these will be tested through the cognitive assessment with the final exam.
What happens if my employer does not accept my card?
Most websites do offer a 100% money-back guarantee if for some reason your employer does not accept your Provider Card. However, not all providers will offer this – so make sure to select an ACLS provider that has a full refund option to protect yourself should you experience difficulties with your employer accepting your Provider Card.
Are the courses and exams timed?
Almost every wholly online ACLS course will not have a time limit or time restrictions. This is one of the major added perks of getting your certification online. You can complete your certification at your own pace, and not be rushed, or hindered, from finishing your course.
What happens if I do not pass the course exam?
Many websites offer unlimited retakes. Therefore, if you do happen to fail the exam on your first try, you can begin taking the exam a second time without any additional purchases. Make sure your online provider offers retakes to avoid the surprise of having to pay extra fees if you do not pass your exam initially.
What happens after I pass my exam?
The follow-up procedure for passed exams varies from website to website, but most will reflect a relatively similar process to ours at eMedCert. That process begins with the chance to review the results of your passed exam (which is often available at any time after completion). You also may need to complete a few final steps to obtain CME credits, and a printable Provider Card (if they are offered).
How long will it take to receive my physical Provider Card?
This also varies depending on which website you go with, but the majority of online ACLS providers state that you can expect a hard copy of your ACLS Provider Card to arrive within 2-5 business days. Several websites, eMedCert included email you a digital version of your Provider Card that you can download and print immediately upon passing your exam.
How long will my certification be valid?
Your ACLS certification or recertification is valid for 2 years, regardless of where you receive your certification.
What study material is included with an online course?
While the specific material you are given can vary amongst online providers, most websites that offer ACLS certifications online include their version of study material with the purchase of a course. The format of this material will be accessible directly within their website, in a downloadable PDF format, as a hard copy that can be shipped to you, or in other ways as well. We recommend finding a provider that makes the material available in a format you are comfortable with, or one that gives you options to choose from.
Is your organization accredited?
Whether or not an organization is accredited, or is associated with an accredited provider, is one of the most common questions asked when looking into online ACLS providers. While no entirely online ACLS provider is accredited by the American Heart Association (AHA), they may still be accredited by another institution.
For example, eMedCert jointly provides CME in partnership with the Postgraduate Institute for Medicine and is an approved provider of Continuing Education per the California Board of Registered Nursing. Through our partnership with the Postgraduate Institute for Medicine, we can provide AMA PRA Category 1, ADA, and ANCC CME credits with our ACLS courses.
Can I receive CME Credit(s) once I complete my course?
Whether or not you receive Continuing Medical Education (CME) credit(s) for passing your ACLS course is entirely dependent on the provider you use and whether or not they are approved by an accredited organization that can provide CME credits. The number of credits you may be eligible for may also vary depending on the online provider you choose, and any accredited organizations they are associated with.
---
While all of your online ACLS options certainly have their differences, most of them would answer these frequently asked questions with relatively similar responses. The easiest place to find answers to such questions is typically the FAQ page, but don't hesitate to reach out to a website's customer support team if you don't find what you're looking for.
For more blog posts covering other things you need to know about online ACLS programs, see here:
For more information on our ACLS, PALS, and BLS certifications, submit your questions to us.
Sign up for your ACLS online course TODAY!